For Valentine's Day, Tiger Art students learned about Jim Dine heart art and glitch art. Students designed their own heart art to practice new skills.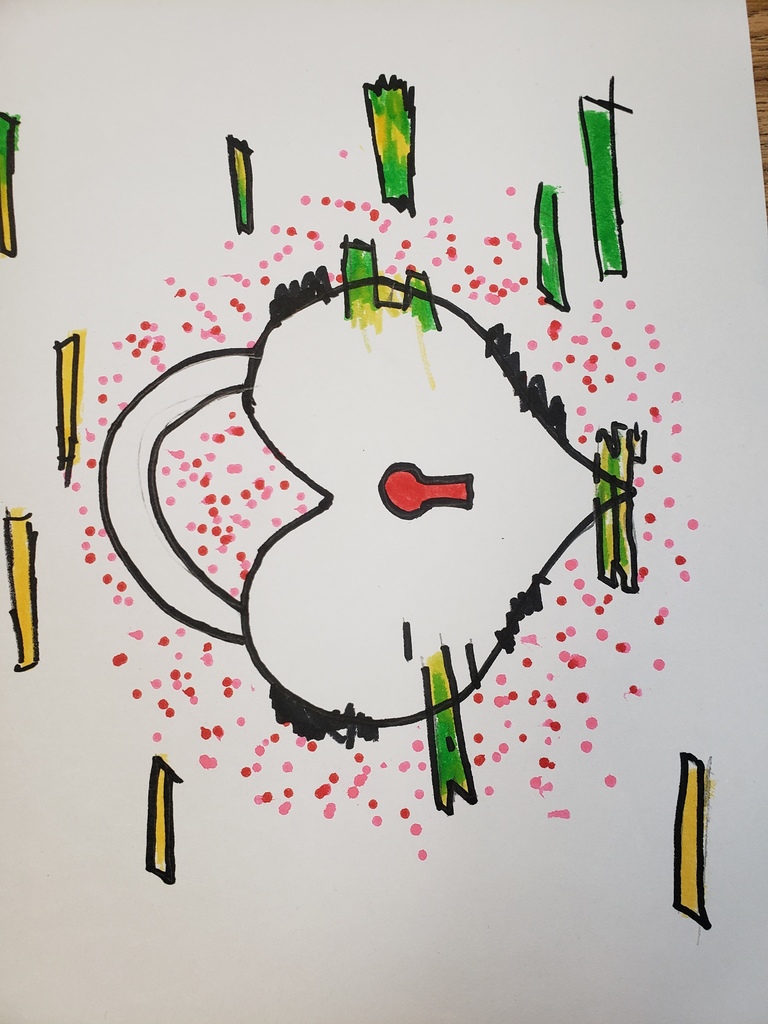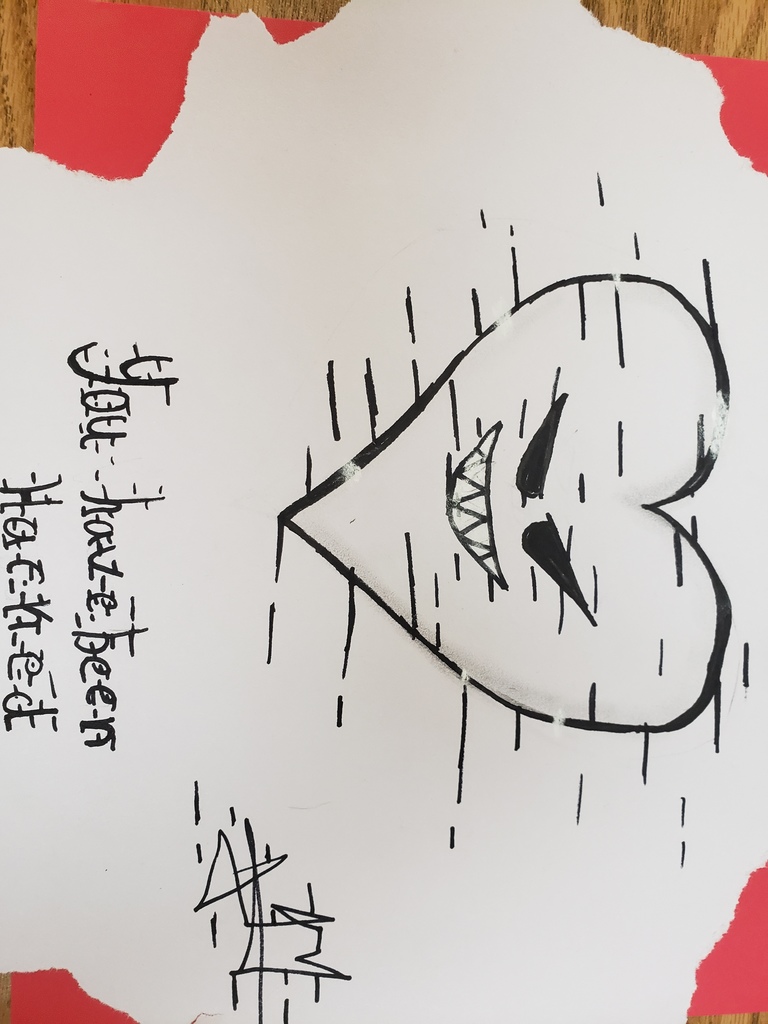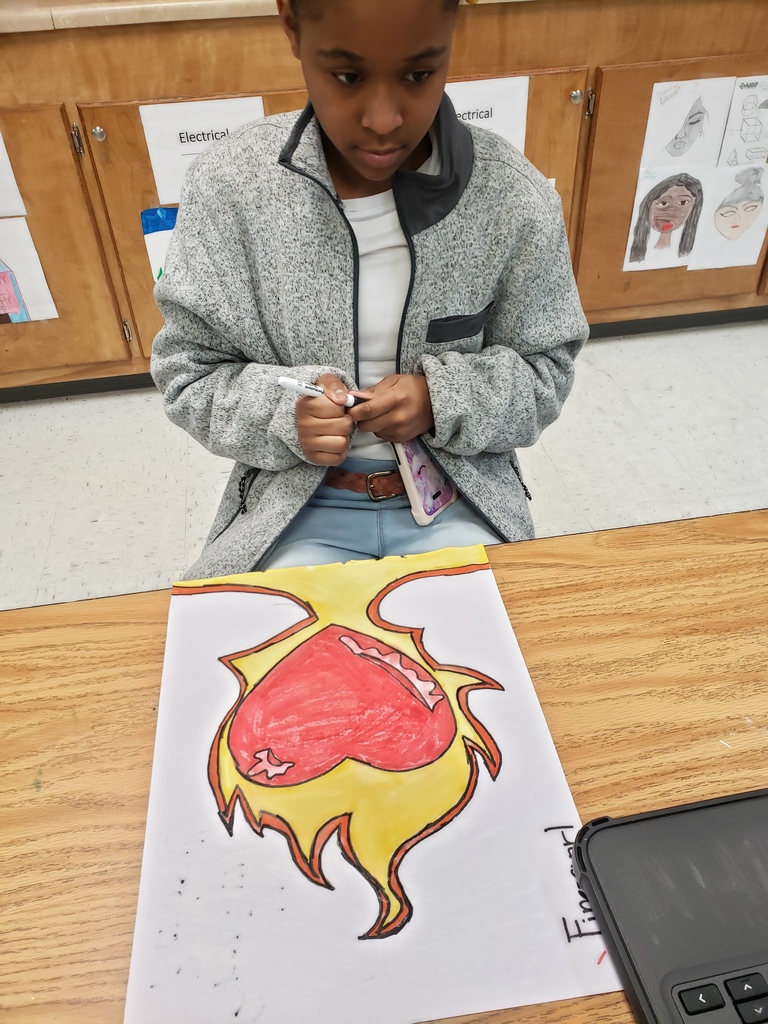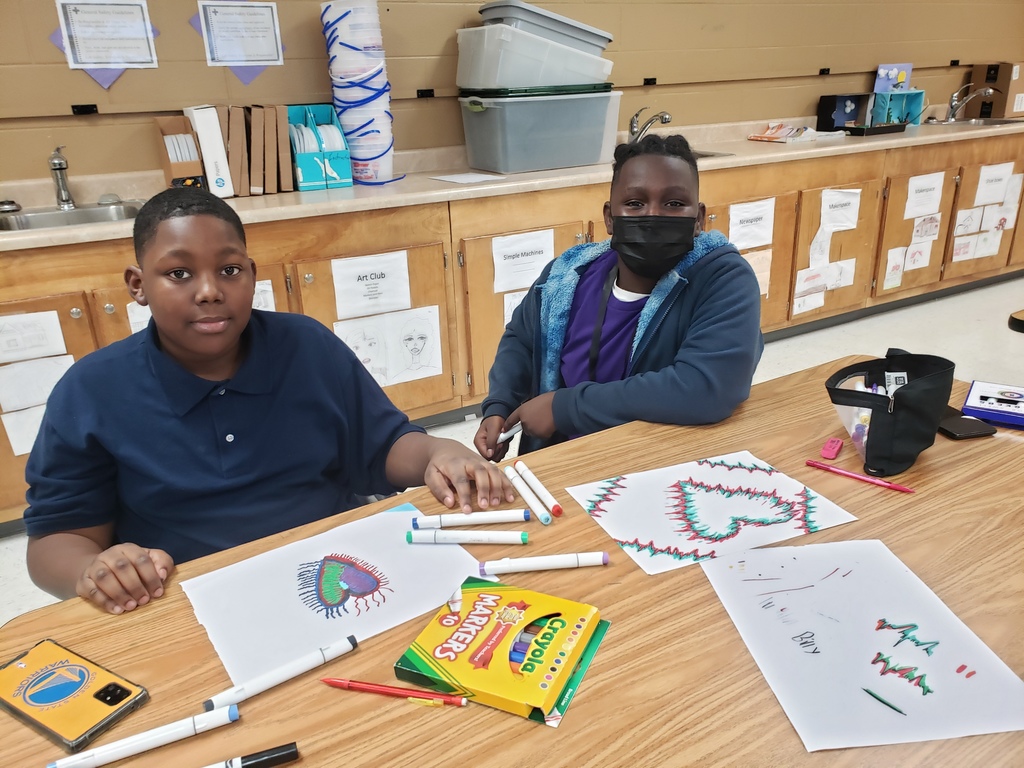 National Beta Sponsor Week!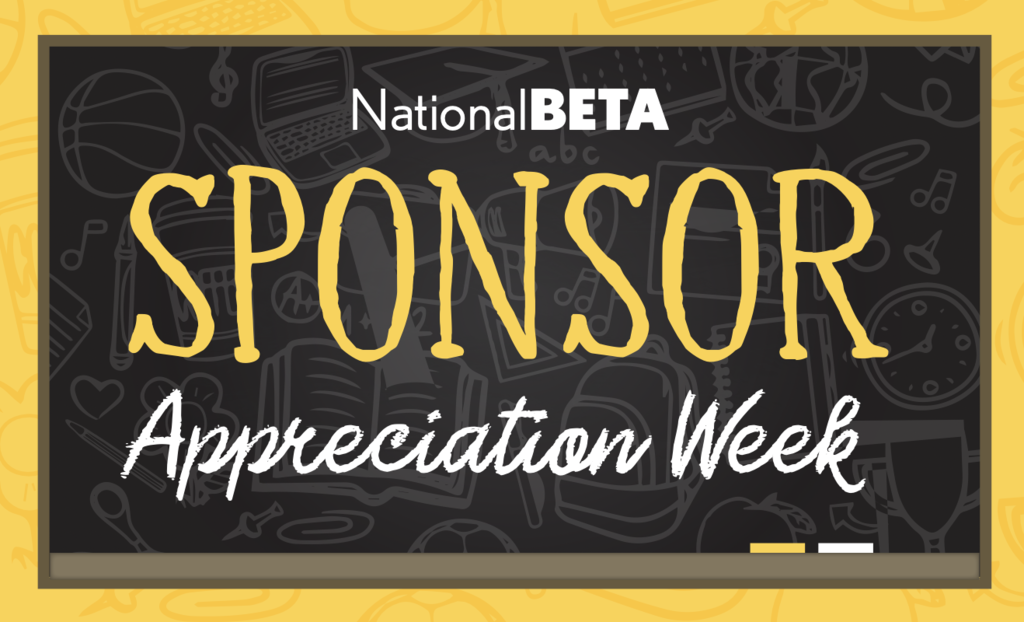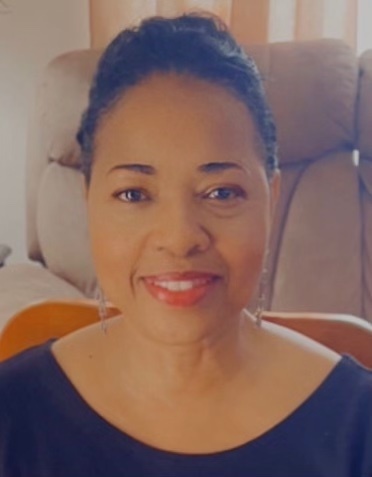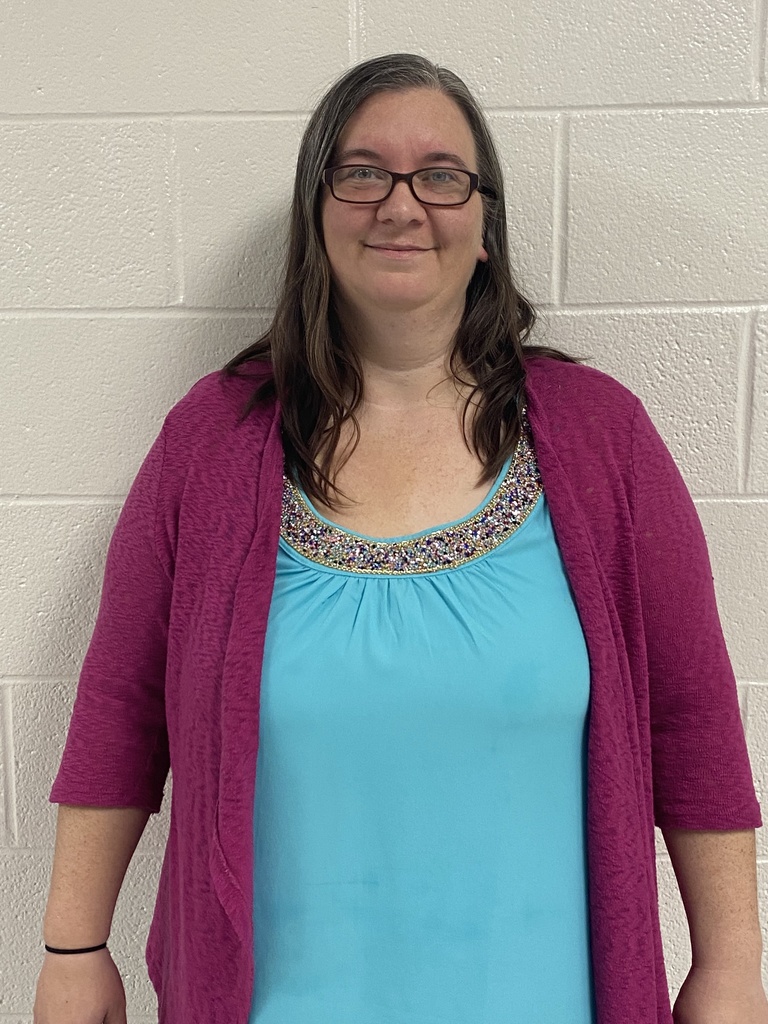 Congratulations to these students!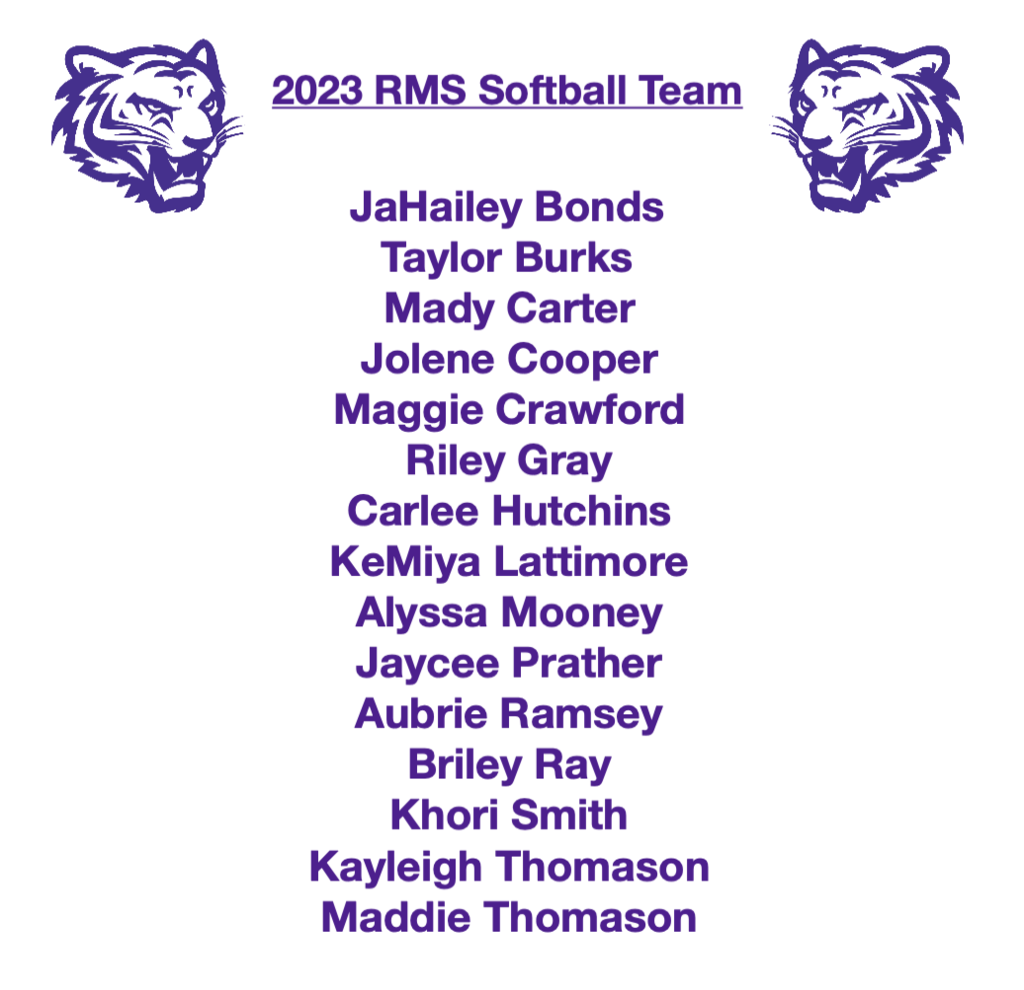 National School Counselors' Week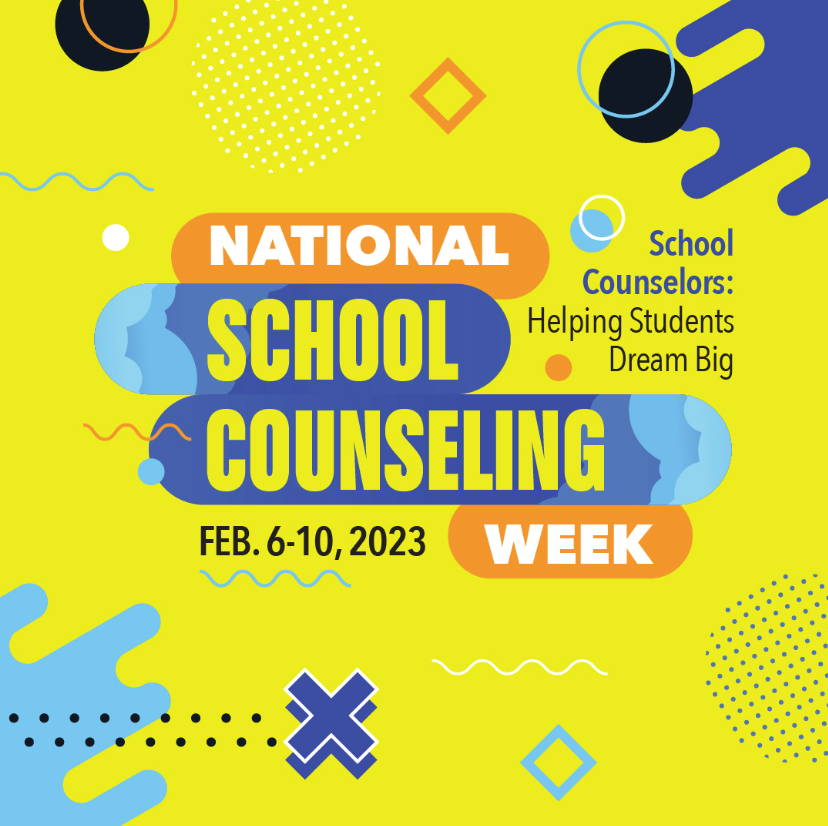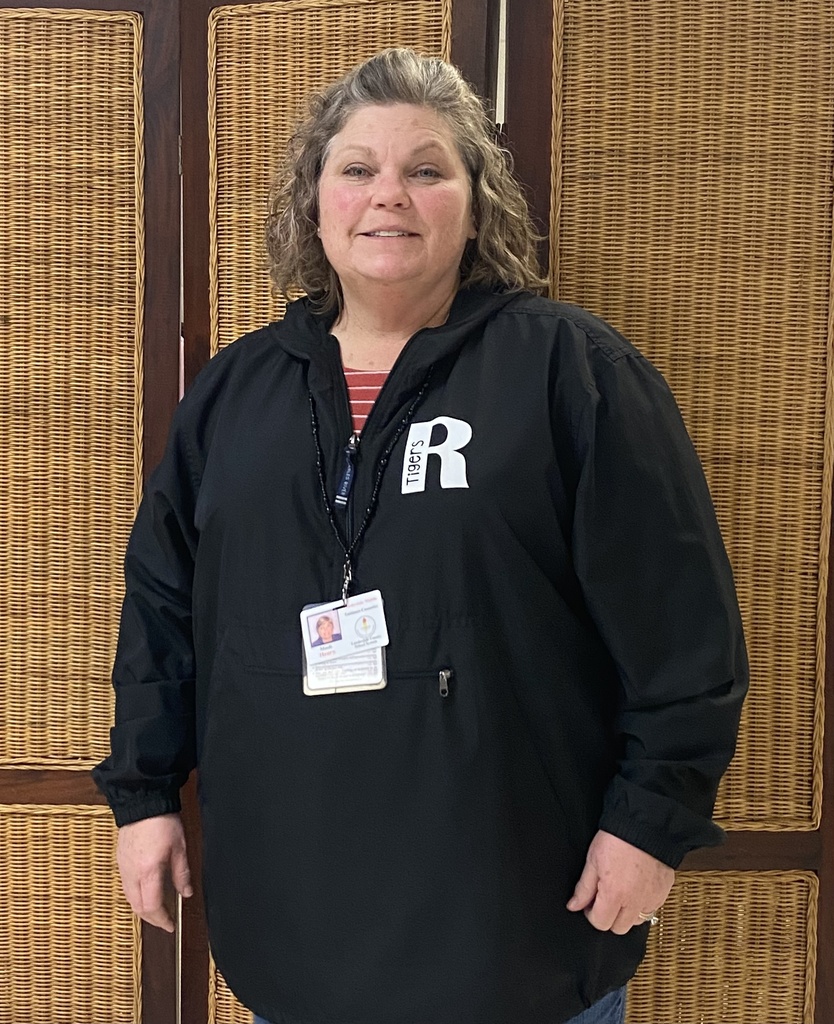 Our next #LauderdaleProud feature is Missy Patton Rogers! Missy Patton Rogers, Ed.D., graduated from Halls High School in 1996. She has earned degrees from Dyersburg State Community College, University of Memphis, and Trevecca Nazarene University. She has also earned her Doctor of Education (Ed.D) degree from Capella University. For 20 years prior to teaching, Dr. Rogers was an Emergency Medical Dispatcher and an Advanced Emergency Medical Technician (EMT) with West Tennessee Healthcare. She made the decision in her early thirties to enroll in college and earn her bachelor's degree. She shares her journey with her students as a reminder to never give up on their dreams, even when life turns a different direction. Her favorite part of her teaching career is having the opportunity to teach and nurture the children of her hometown. Dr. Rogers is another reason for us to be #LauderdaleProud!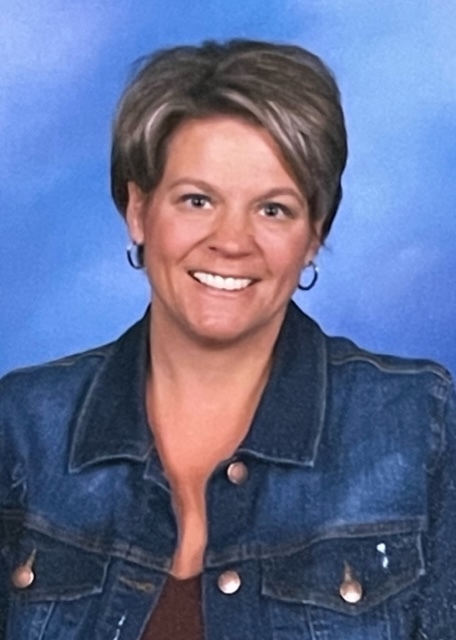 RMS Families, Ripley Middle School aims to provide a safe and supportive learning environment for our students. Throughout the school year, we have had a few instances of toy guns being brought to campus. Though these items are not a physical threat, they create disruptions to learning, and jeopardize our safe and supportive atmosphere. Students who are found with these items on campus or buses will receive the appropriate disciplinary action. We ask that our families have conversations regarding the appropriateness of items that are brought to school as well as the practice of checking belongings before leaving home each day. We are including example pictures below of items that have recently been brought on campus for reference. We appreciate you all partnering with us as we continue to provide our safe and supportive learning environment for all students!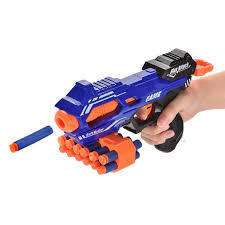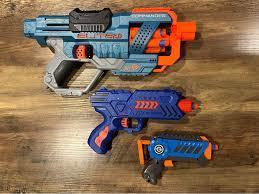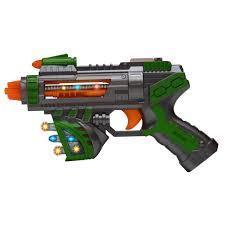 Kindness shirt deadline has been extended to Friday, March 10, 2023.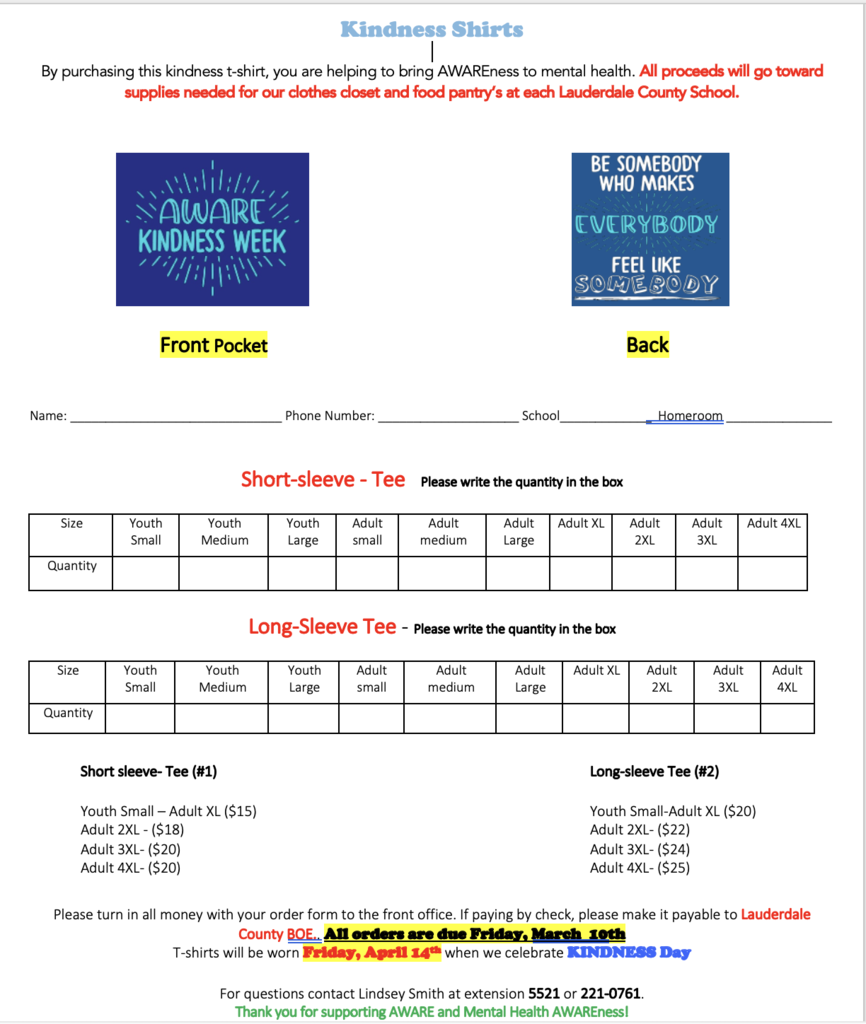 Picture Order Deadline Extended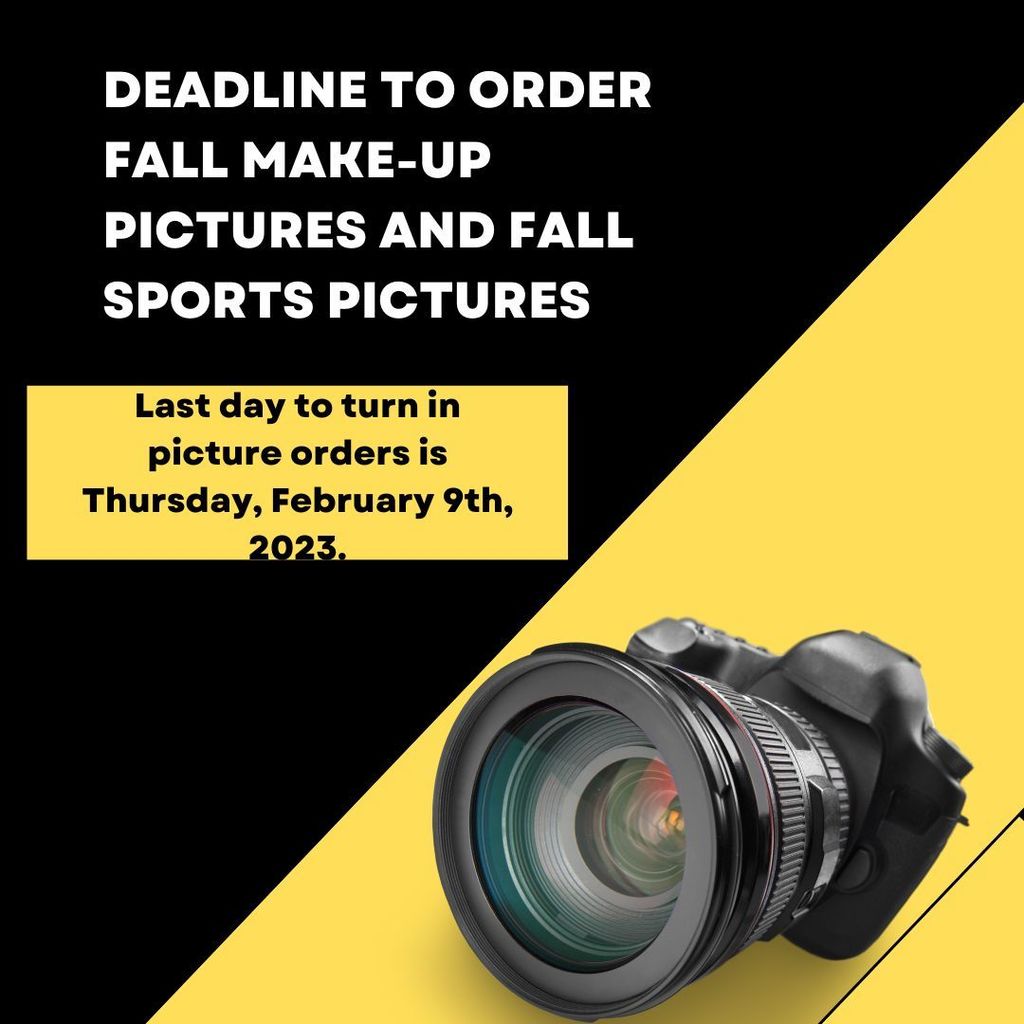 Family/Teacher Conference Information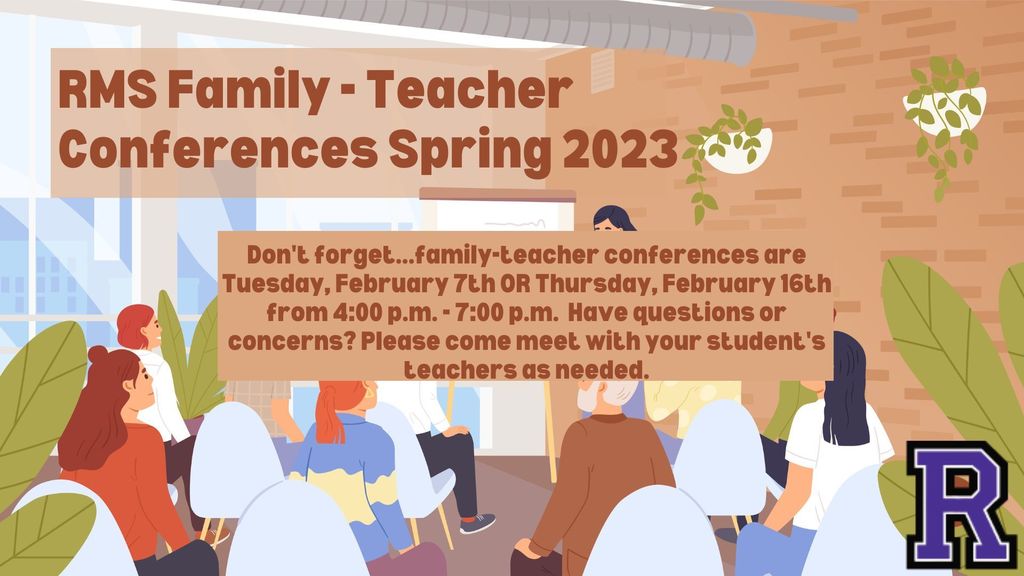 The Booster Club Meeting has been rescheduled for tomorrow, Tuesday, February 7th, at 5:00 p.m. in the library.

Family-Teacher Conferences begin tomorrow! This is a great opportunity to receive updates on your child's learning progress as we approach state testing this spring and the end of the school year.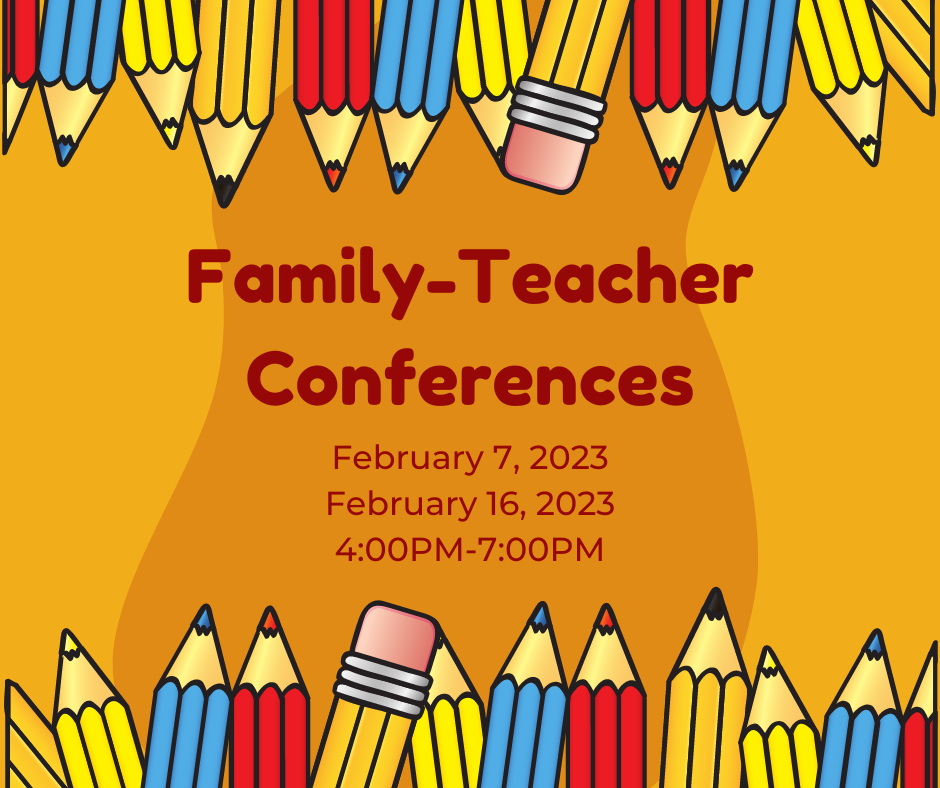 Due to last week's inclement weather, the deadline to order LCS Kindness Week t-shirts has been extended to Friday, March 10, 2023. Students will turn in orders at their respective schools.

Attention @halls_high and @RipleyHighTN Seniors! The Countdown is On! Finish the FAFSA by March 1 and open the door to your #TNPromise - scholarships, grants, financial aid, and more. #TNFAFSAChallenge CollegeforTN.org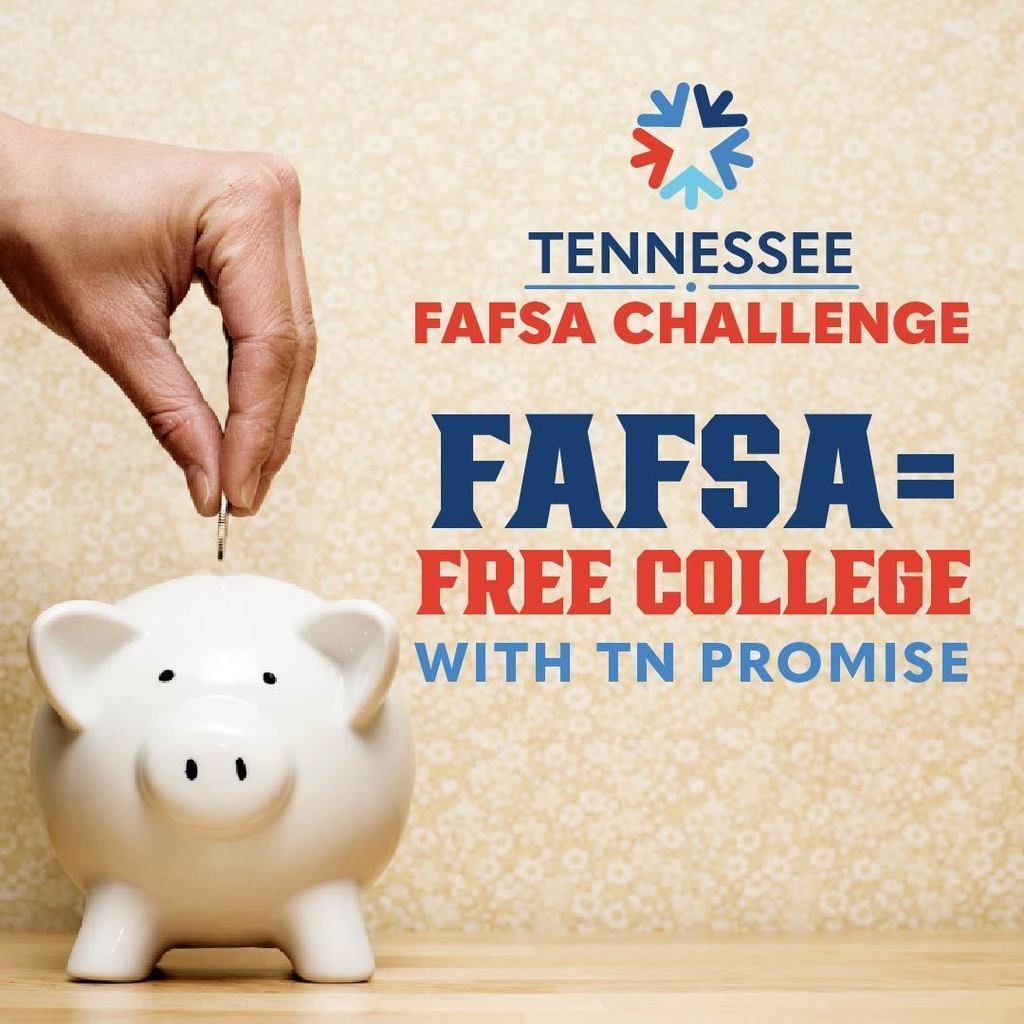 There will be no school in Lauderdale County on Friday, February 3, 2023. Please be advised of the Special Weather Statement for our county.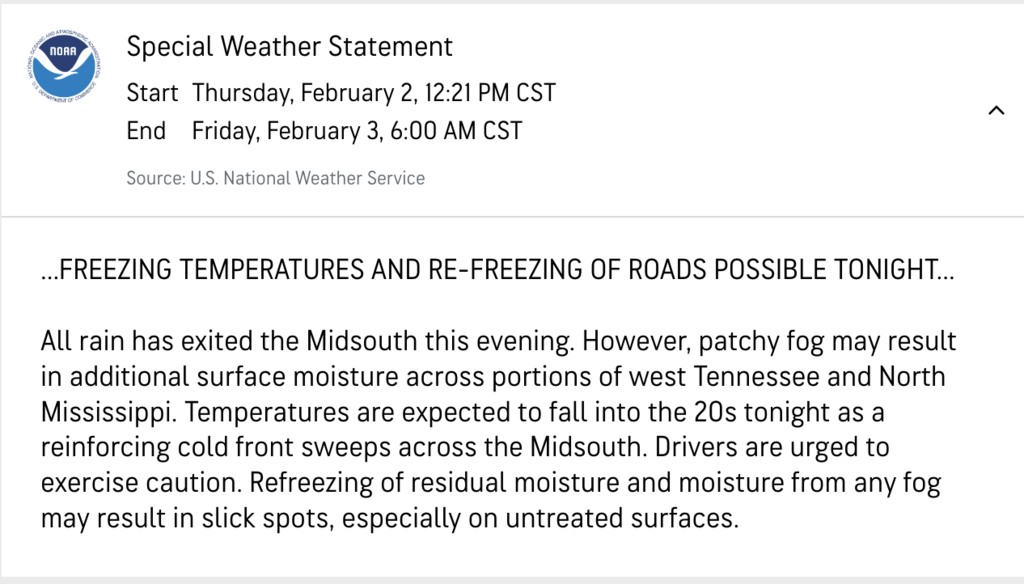 Our next #LauderdaleProud feature is Krista Newman Fleming! Krista Newman Fleming is a 2003 graduate of Halls High School. She earned her Bachelor's degree from University of Tennessee – Martin as well as her Professional Coder certification from the American Association of Professional Coders (AAPC). Krista is a Billing manager and Certified Professional Medical Coder for Dr. Zaidi and Associates, and Ripley Medical Clinic. She enjoys learning and sharing new knowledge with her peers, and being challenged in her work. However, Krista's favorite part of her career are the interactions and relationships she has built with patients over the years. We are #LauderdaleProud of you, Krista!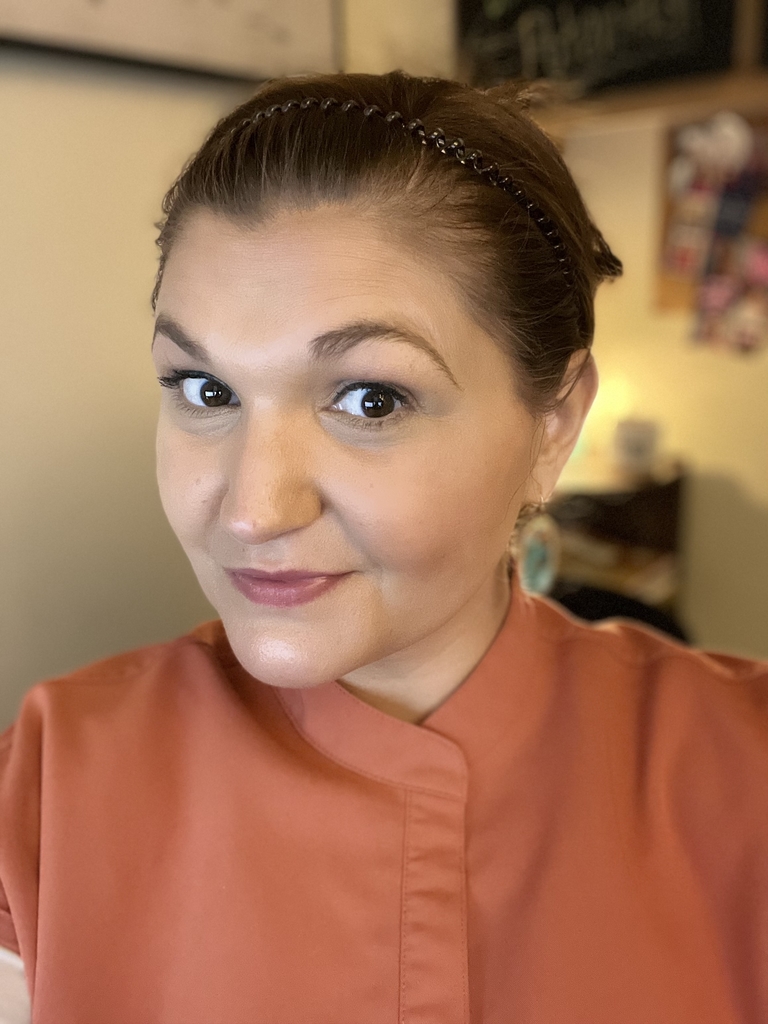 Due to lingering ice and the potential forecast of more winter weather, there will be no school in Lauderdale County on Thursday, February 2, 2023. Stay safe!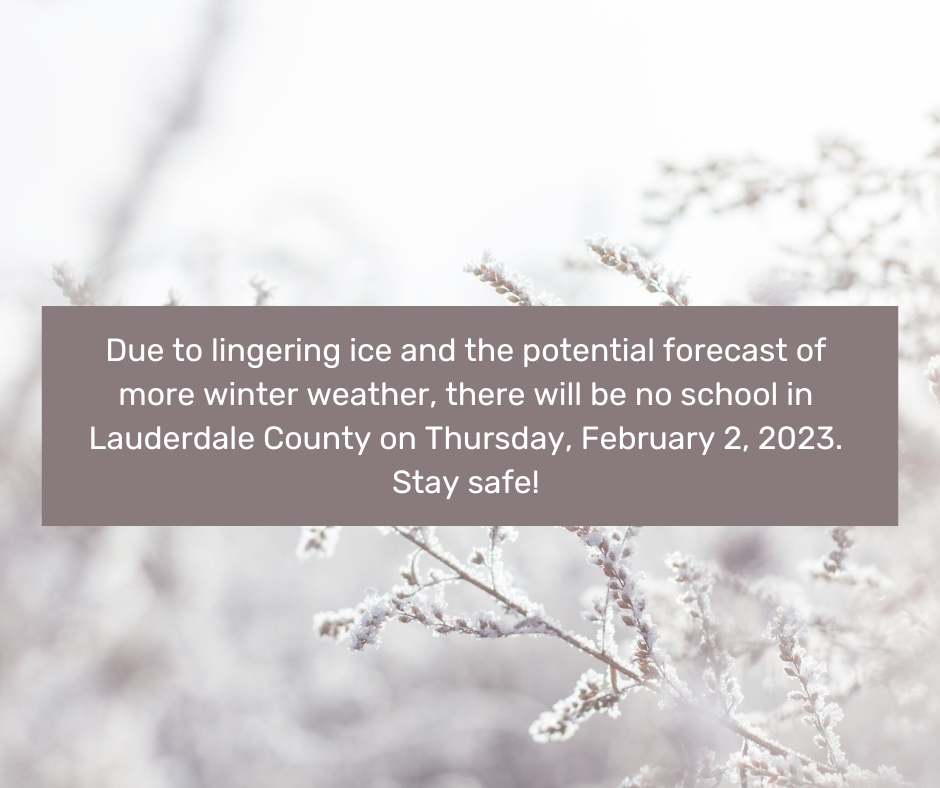 Dear Lauderdale County Families, Thank you for taking a few minutes to complete this survey, which is being sent to parents/guardians of LCS students in kindergarten through twelfth grade:
https://tntp.co1.qualtrics.com/jfe/form/SV_8dKVxJBUgBjiLHg
The survey aims to gauge your perceptions of your student's (or students') reading instruction and progress this school year. It should take you approximately 5 minutes to complete. Please note that your responses will be kept confidential. Results of this survey will be provided to your school district and to your student's school, but only after all individual identifiers have been removed from the data. We appreciate you taking time out of your busy day to complete this survey. Please provide your feedback by Friday, February 17, 2023. If you encounter any difficulties in completing this survey, please contact Jackie Aboulafia at
jackie.aboulafia@tntp.org
.

Due to the continued ice storm warning, there will be no school in Lauderdale County on Wednesday, February 1, 2023.

Our next #LauderdaleProud feature is Tamara Burnett! Tamara D. Burnett is a 1999 graduate of Ripley High School. She earned her Bachelor and Master's degrees from Tennessee State University, with an emphasis in Business Administration and Human Resource Leadership. Tamara is a Human Resources Training and Development Specialist for Metropolitan Development and Housing Agency in Nashville. She has received a Certified Professional (CP) certification from the Society for Human Resources Management (SHRM) as well as Instructional Design and Facilitator certifications from the Association for Talent Development (ATD). Tamara's favorite part of her career is helping employees achieve greatness at their highest levels. We are #LauderdaleProud of you, Tamara!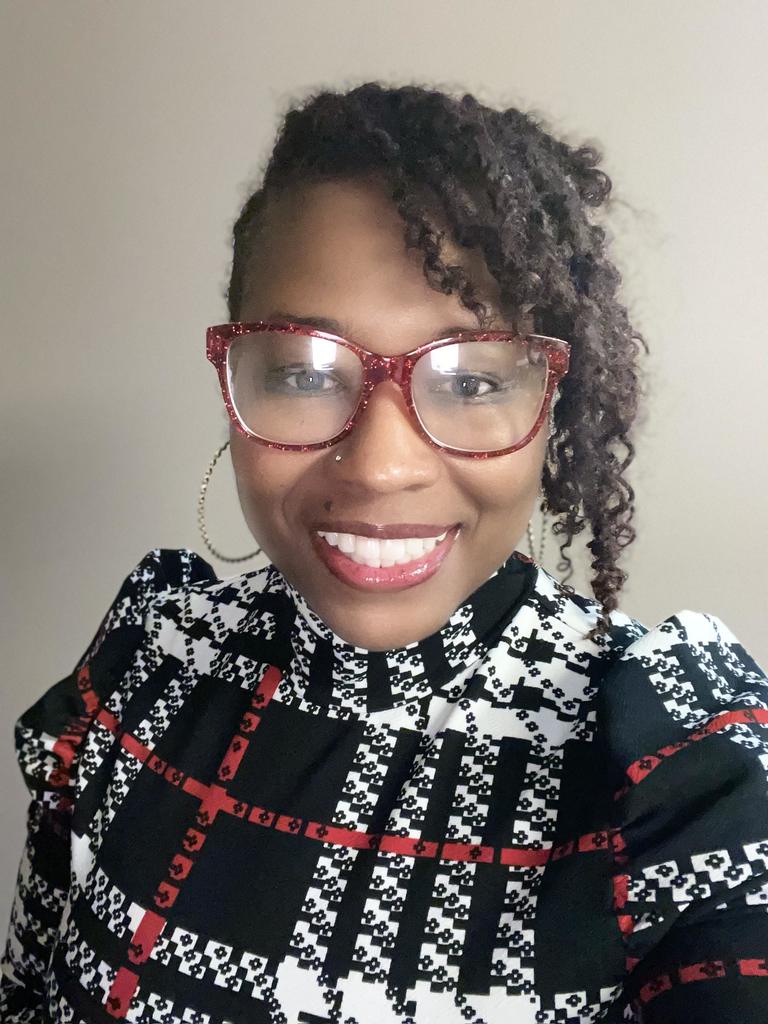 There will be no school tomorrow, January 31, 2023, due to the forecasted ice storm warning. As noted earlier today, after-school activities which occur before 6:00pm will continue as scheduled. Events scheduled to occur after 6:00pm will be adjusted accordingly. Stay safe!