Families of rising Kindergarteners are encouraged to apply for the KinderBoost(TM) summer transition program. Applications can be completed using the QR codes below. QR codes are school specific, so be sure to scan and apply at the correct location.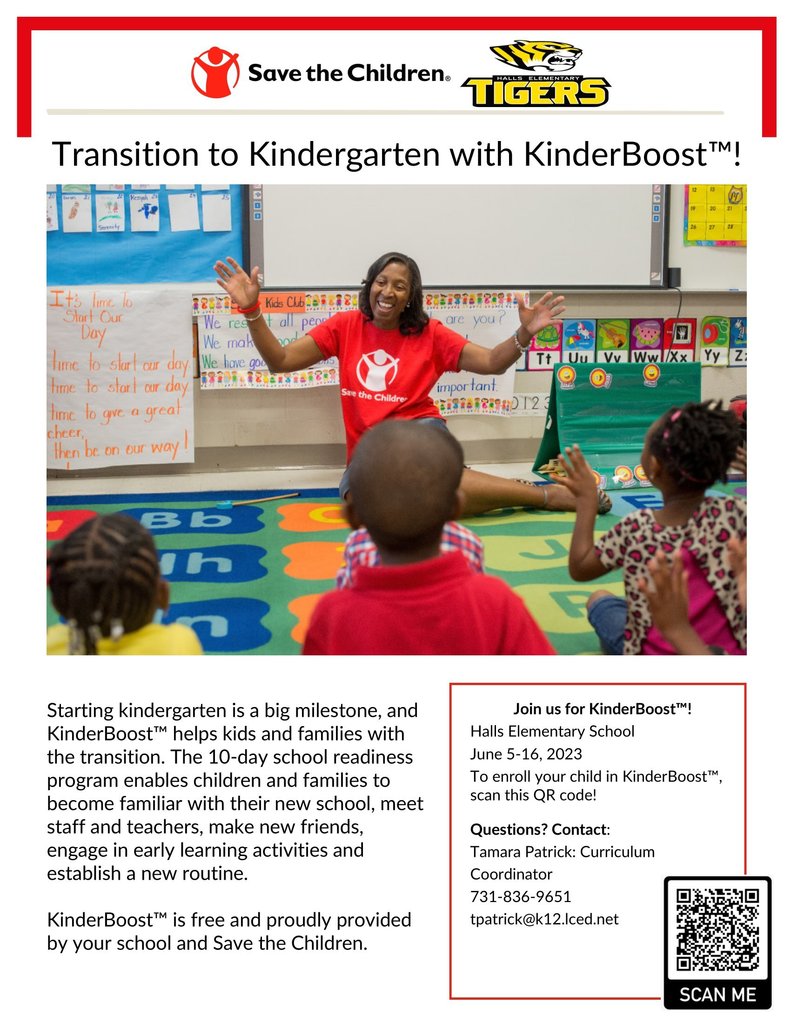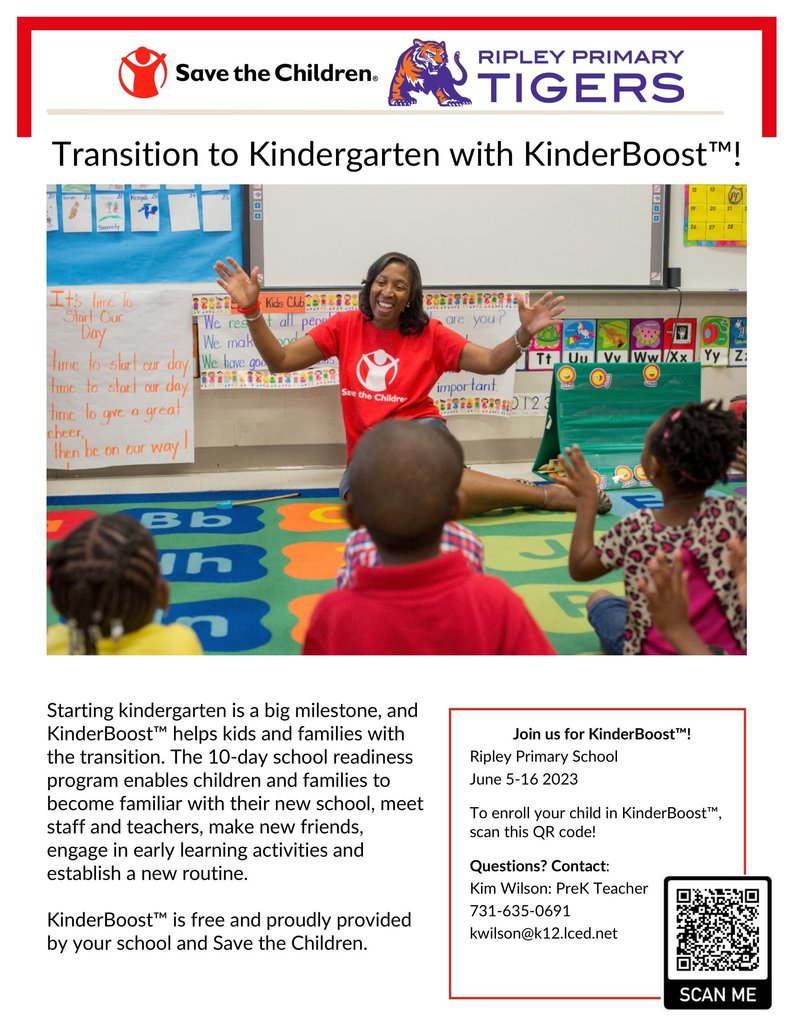 The Ripley High School JTG students enjoyed a day of Industry, Justice, and Educational tours all in one day. They started at Marvin Windows and Doors where they were advised of interviewing practices, new hire expectations, and a thorough tour of the facilities. Next they were welcomed by Sheriff Kelley and staff at the Lauderdale County Justice Center. The students were able to observe the many career opportunities there while sitting-in on a live court case. Then they headed over to the UTM Ripley Center for lunch while learning of the many benefits of studying local while earning a degree. By the end of the day, the students were well informed and grateful for the opportunity to learn outside the classroom.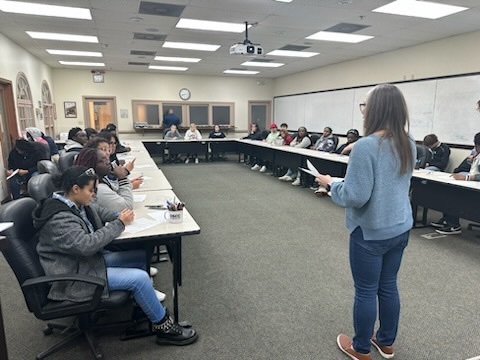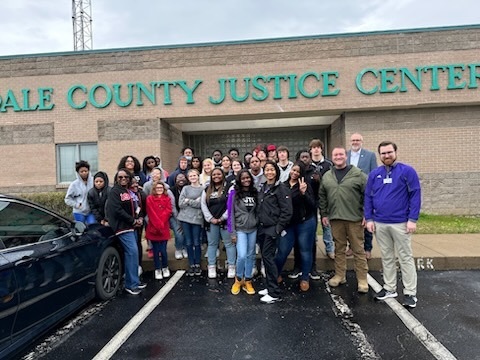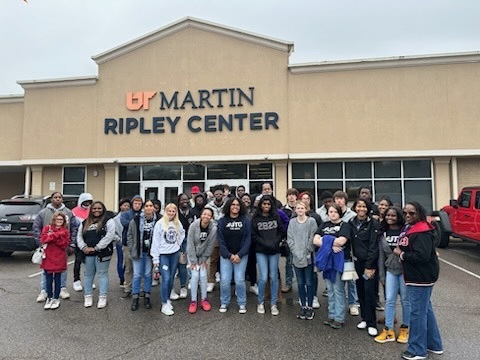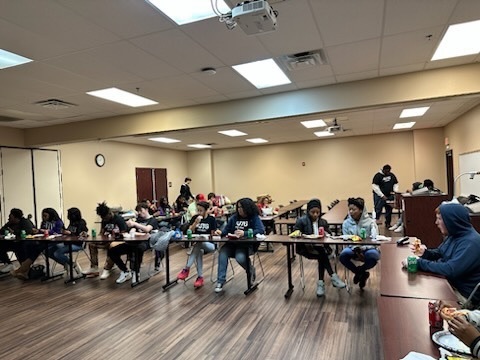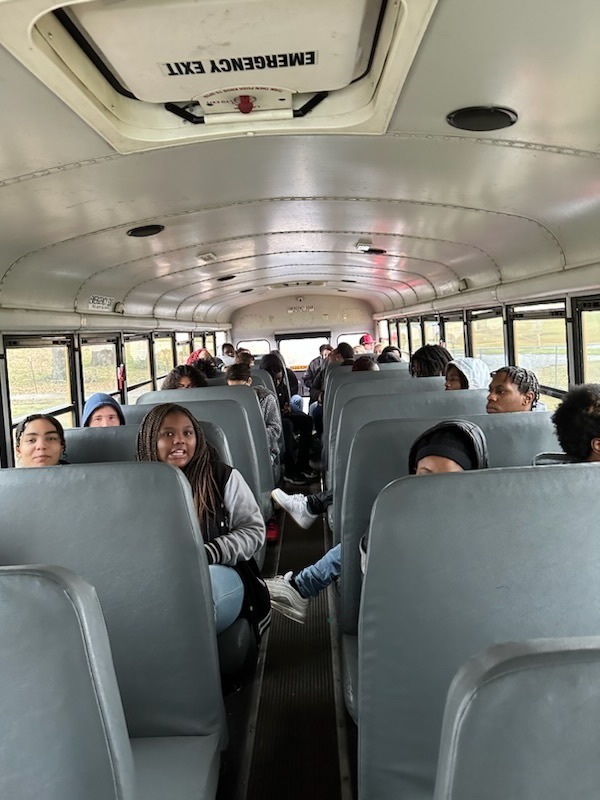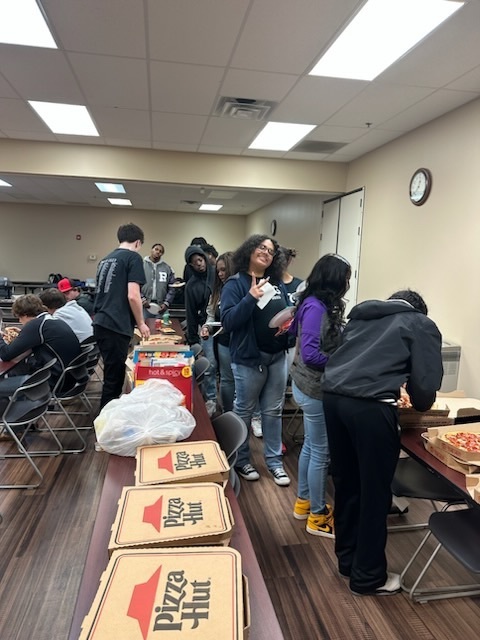 Coach Tate's Personal Finance class analyzed and researched the benefits of health, car, and life insurance. Each grouped discussed the insurance they researched and described the benefits and classifications of each insurance type. #LauderdaleLearns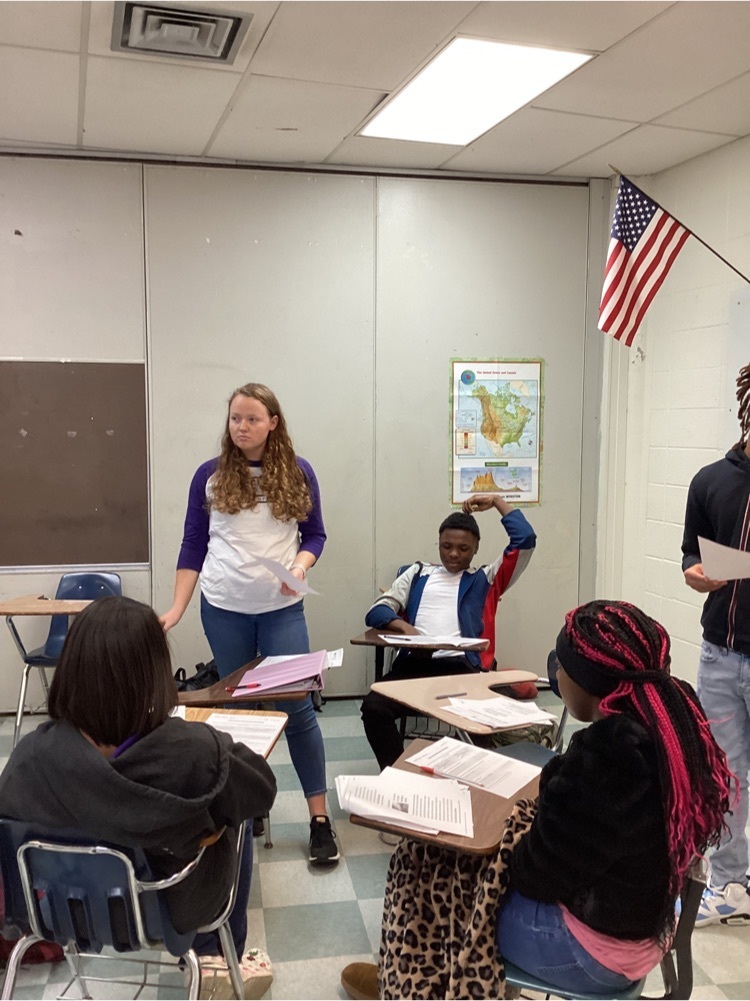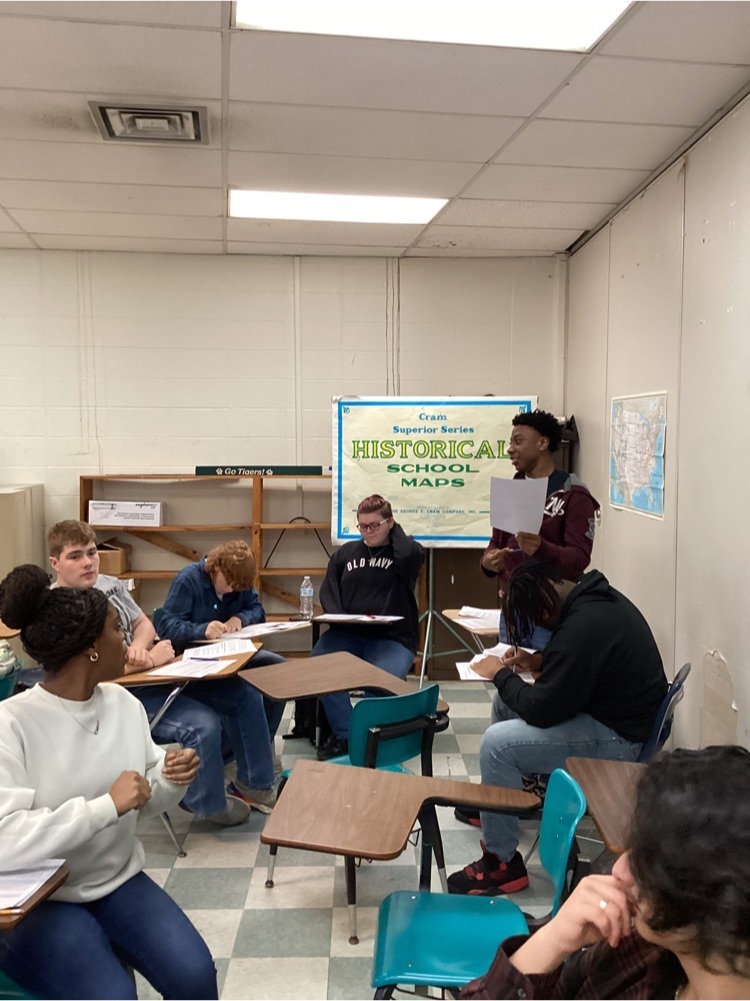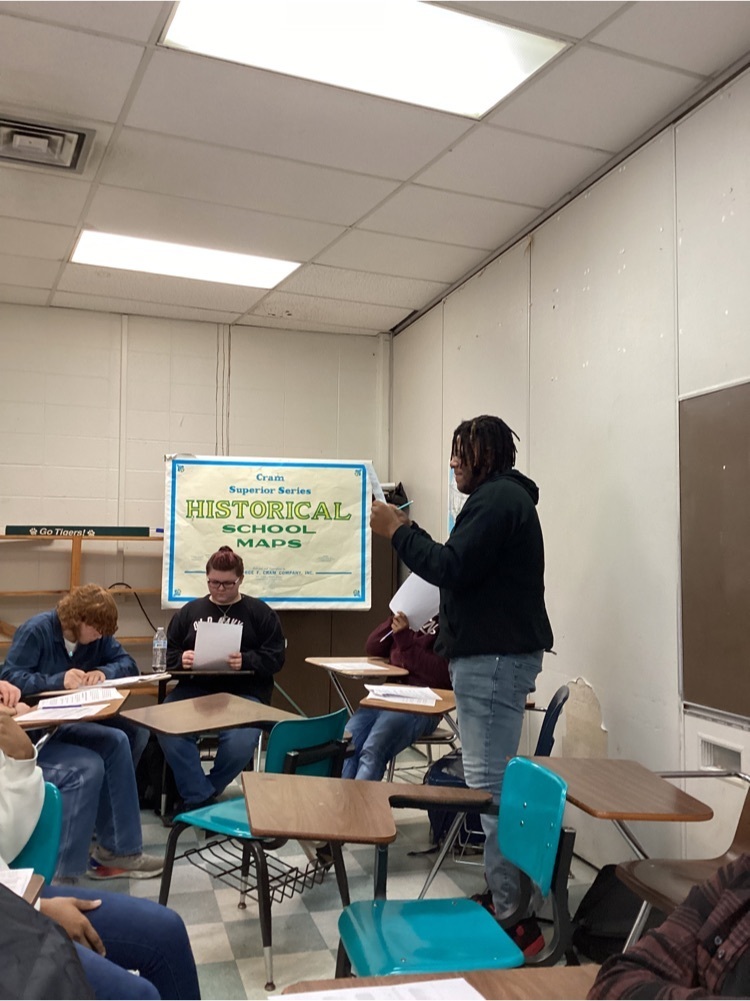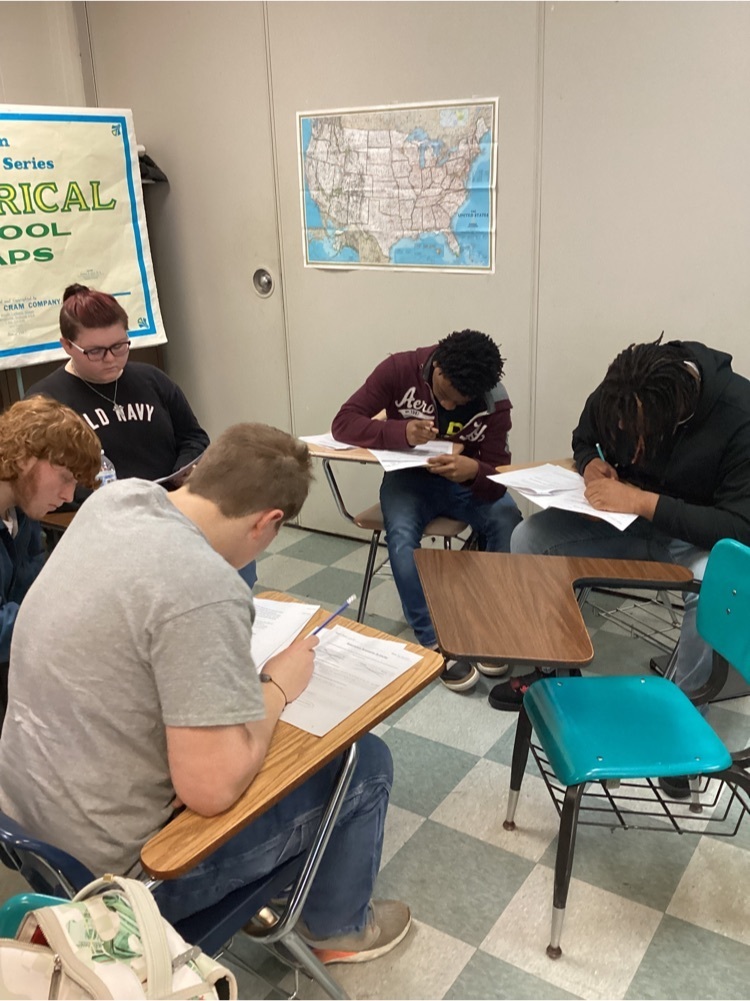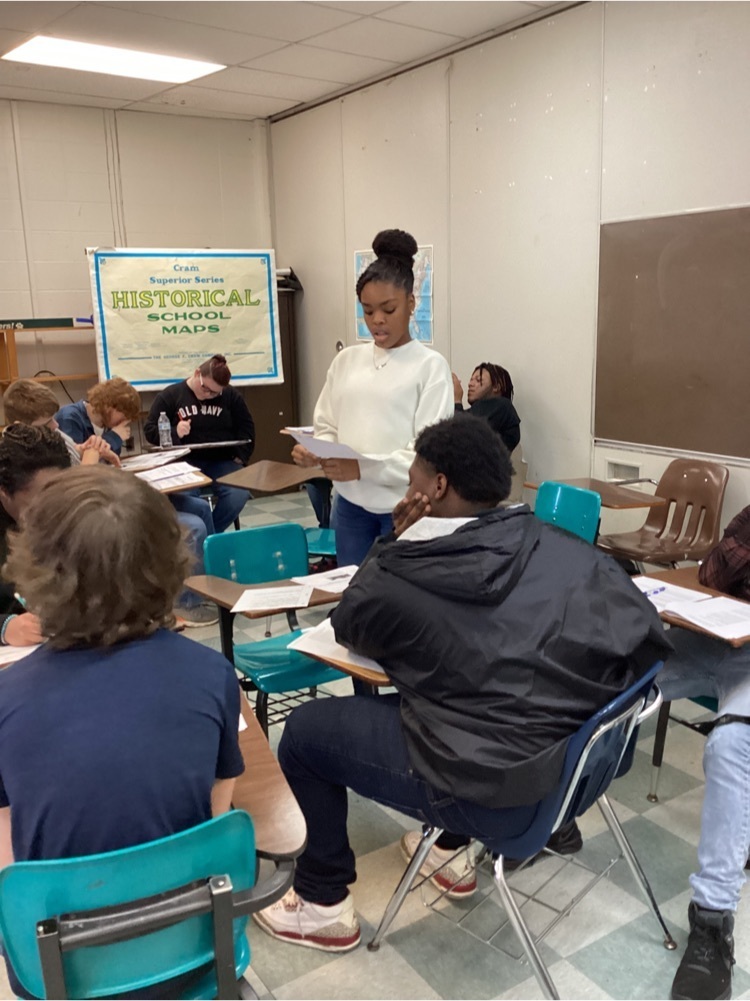 Congratulations to our RHS juniors who were selected to participate in Youth Leadership Lauderdale. We hope your first session is going well, and you are gaining experience and knowledge. #LauderdaleLearns #LauderdaleLeads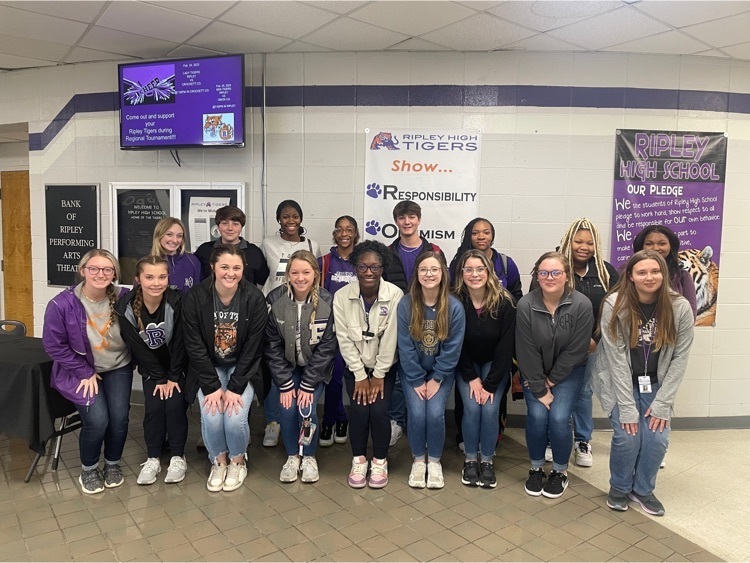 Lauderdale County Schools will observe Spring Break next week, March 13-17, 2023. We hope all of our Tigers have a restful and enjoyable break!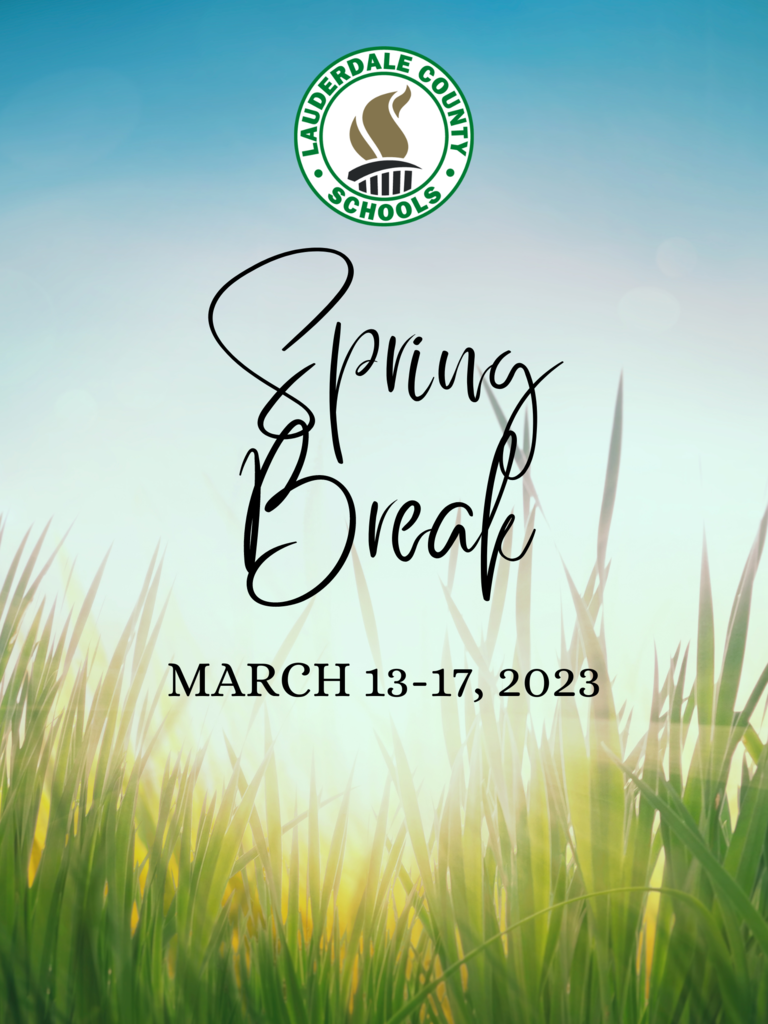 Our next #LauderdaleProud feature is Devarius Tavon King! Tavon King graduated from Halls High School in 2016. He earned degrees from Columbia State Community College, University of North Alabama, and Cumberland University with an emphasis in Exercise Science and Sports Management. Tavon is an international professional basketball player. Aside from his love of the game, Tavon's favorite part of his career are the opportunities it provides to explore and experience other countries and cultures and meet new people. Tavon is another reason why we are #LauderdaleProud!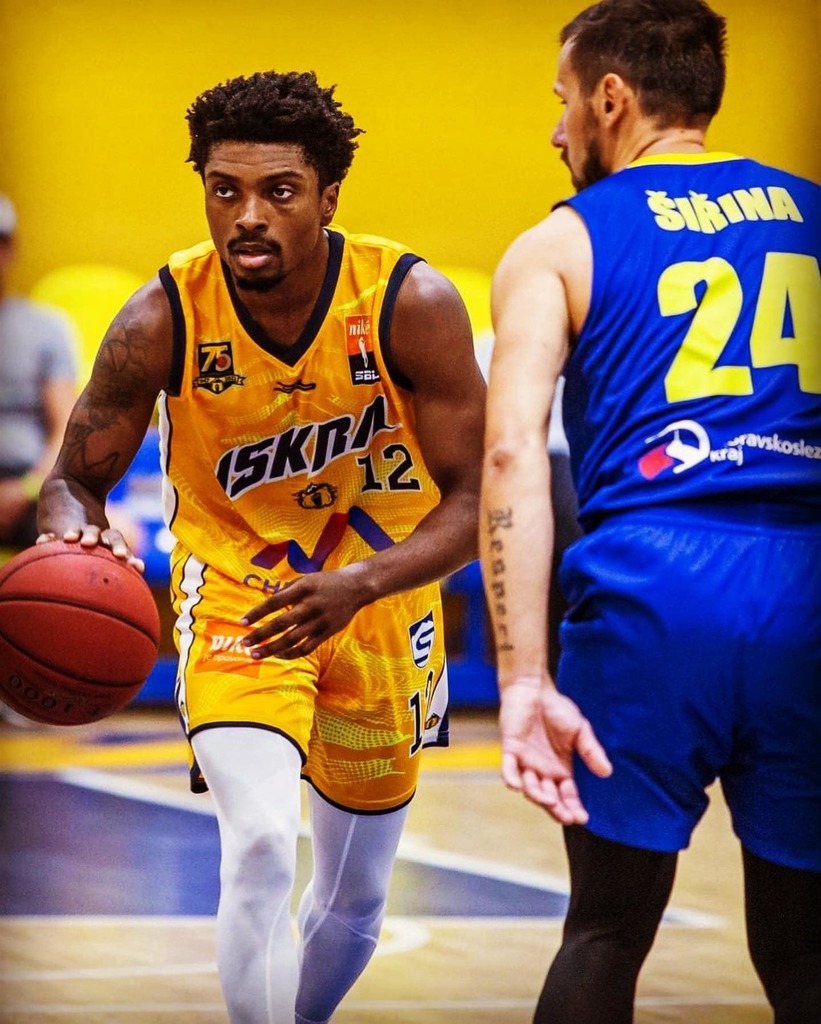 RHS would like to thank our students who participated in the blood drive on March 3rd. Seniors who donated received cords to wear at graduation. #ALLIN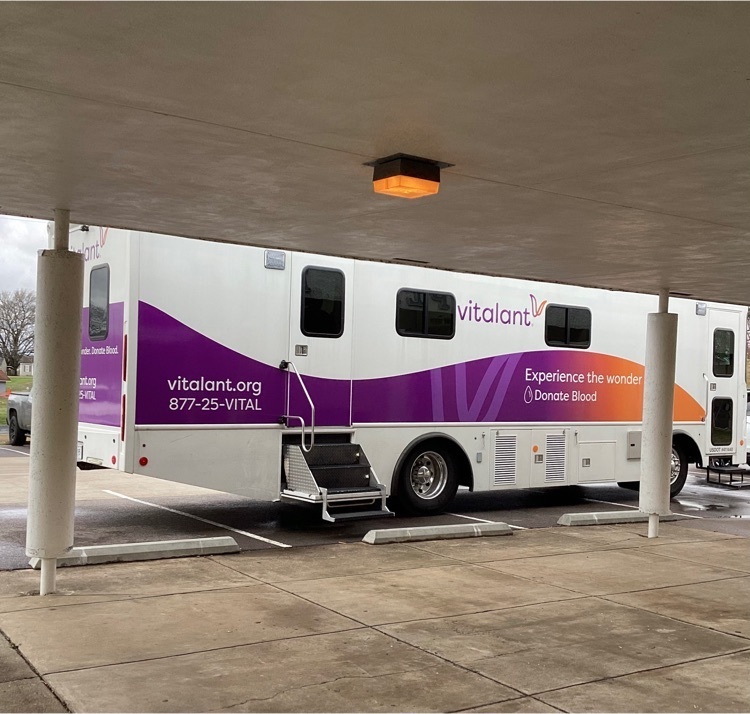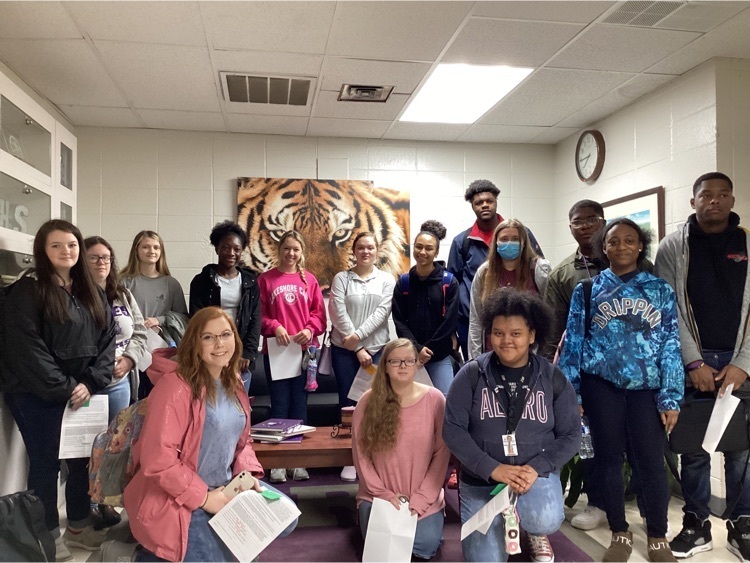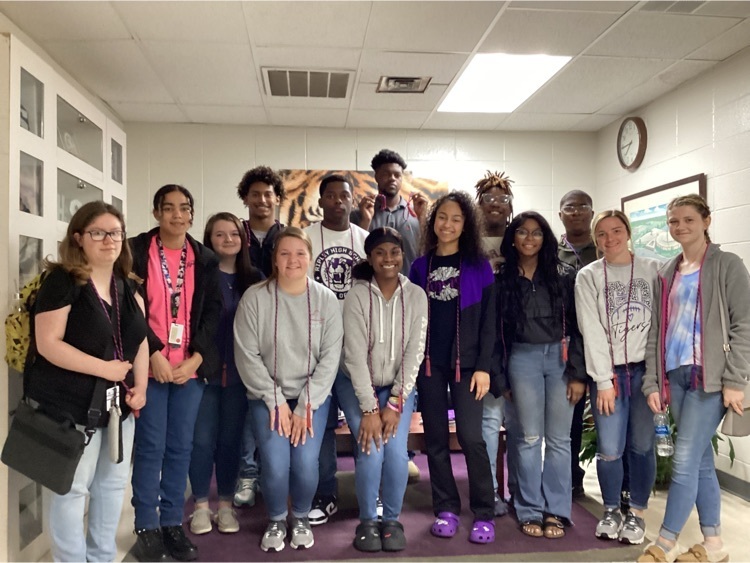 RHS Dance Students Mickiyah, Madison, Nivia, Tatiana, Mario, and Damya visited UT Martin on March 1st. The students took a Jazz Dance class with Professor Sarah McCormick and also had a chance to sit in on a college dance ensemble rehearsal. The students improved on their dance technique and had the opportunity to work one-on-one with UTM Dance students to practice partner skills, mirroring, and direction changes.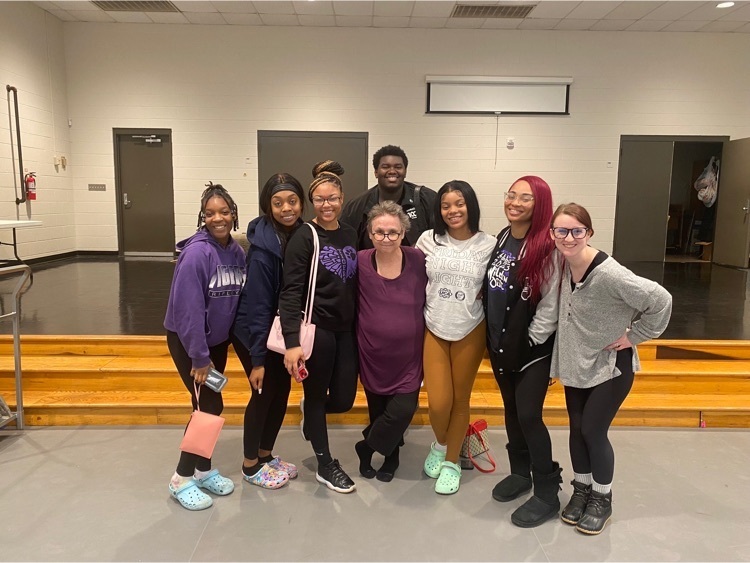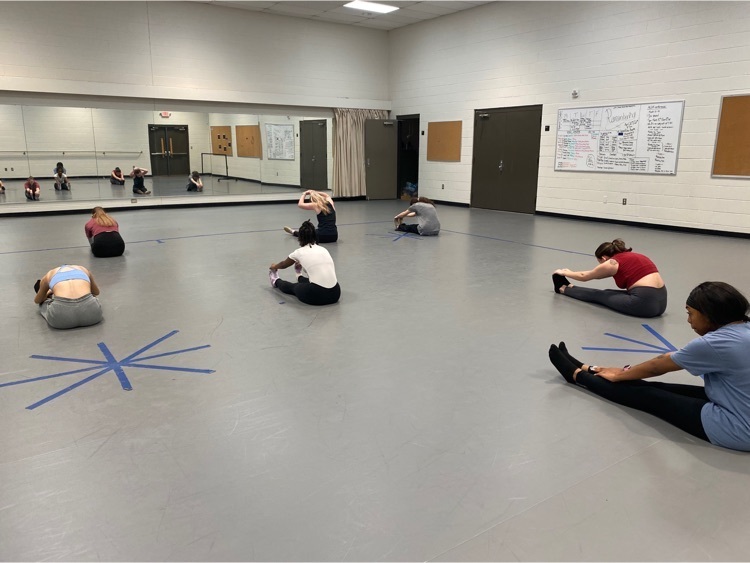 Our next #LauderdaleProud feature is Cindy Ream! Cindy Ream graduated from Halls High School in 1989. She has earned her bachelor's degree from Lambuth University and her master's degree from Trevecca Nazarene University. Cindy is an educator at Halls High School. What she enjoys most about her career is giving back to the community by building relationships with students who are our community's future. Cindy is another reason why we are #LauderdaleProud!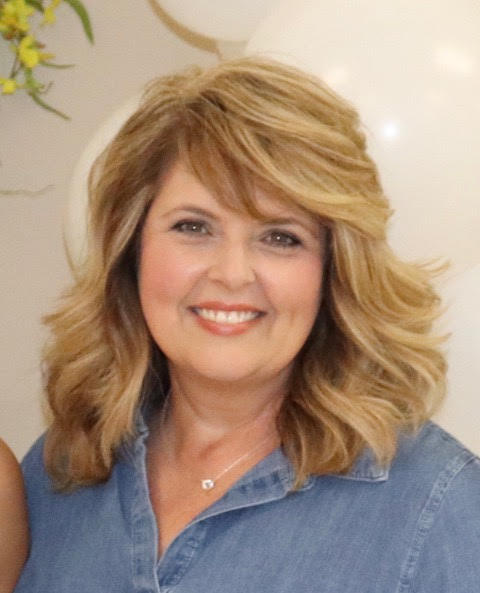 Several LCS educators recently attended the "Reach Them All" training to learn more about the new state Computer Science standards. Educators dove into computer science vocabulary and learned how to support peers in integrating these new standards into their current curriculum and courses. #TNSTEM #ReachThemAllTN #CSdrivesTN #RTATN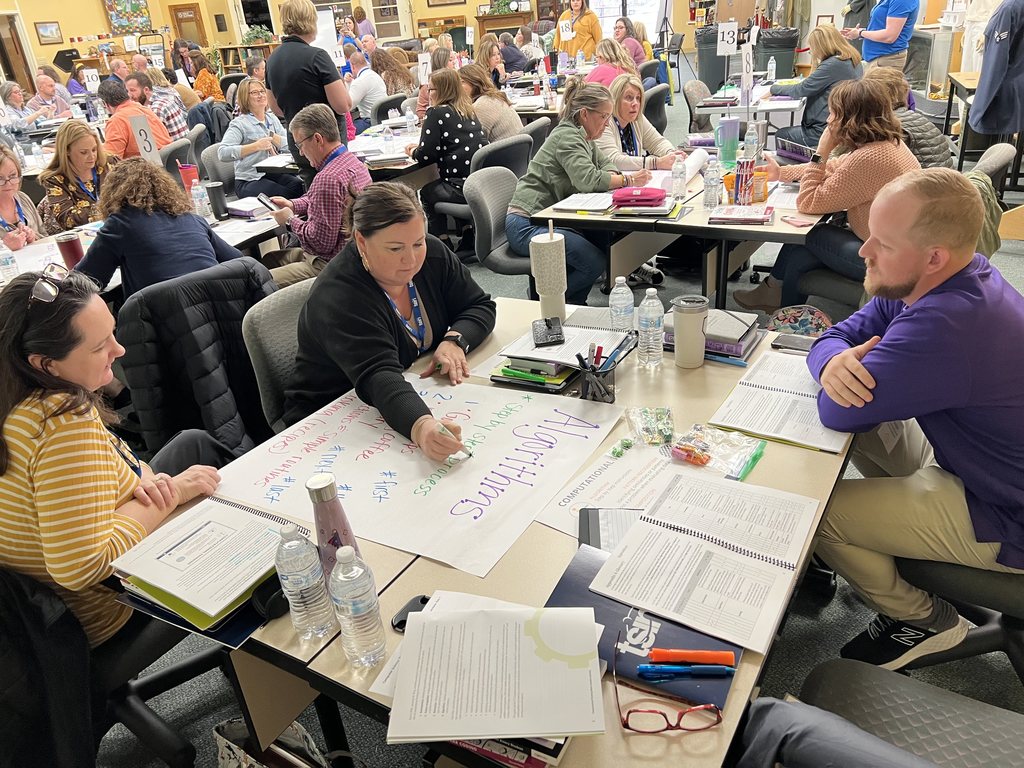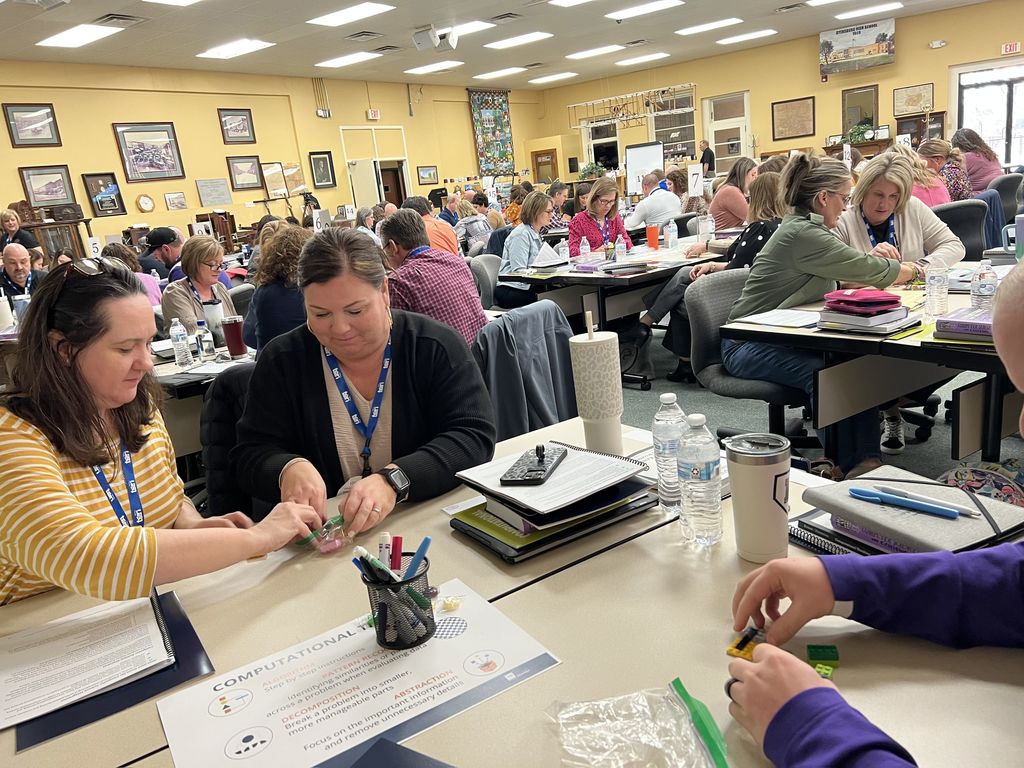 Tuesday, March 7th, Juniors will take the ACT. Parents please be sure that students bring a charged Chromebook. We also ask that no student is checked out until after testing. Freshman and Sophomores will take the Pre-ACT. Seniors will have a College/Career Day.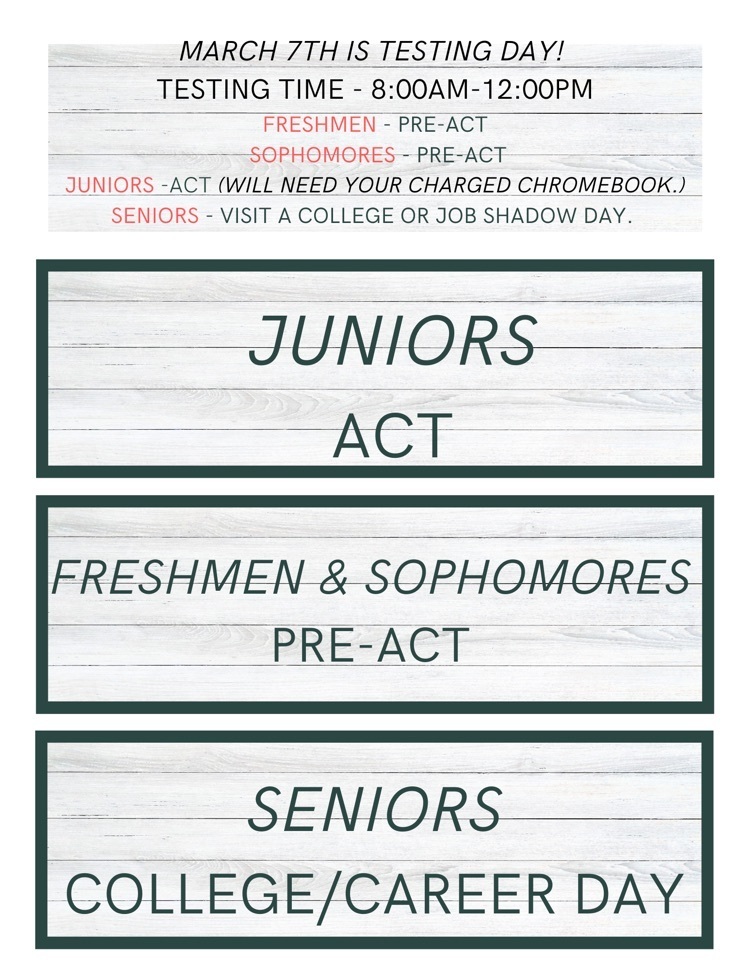 Mr. Daniels' Geometry class is working in groups to determine which method is the best one to use to solve a quadratic equation as appropriate to the initial form of the equation.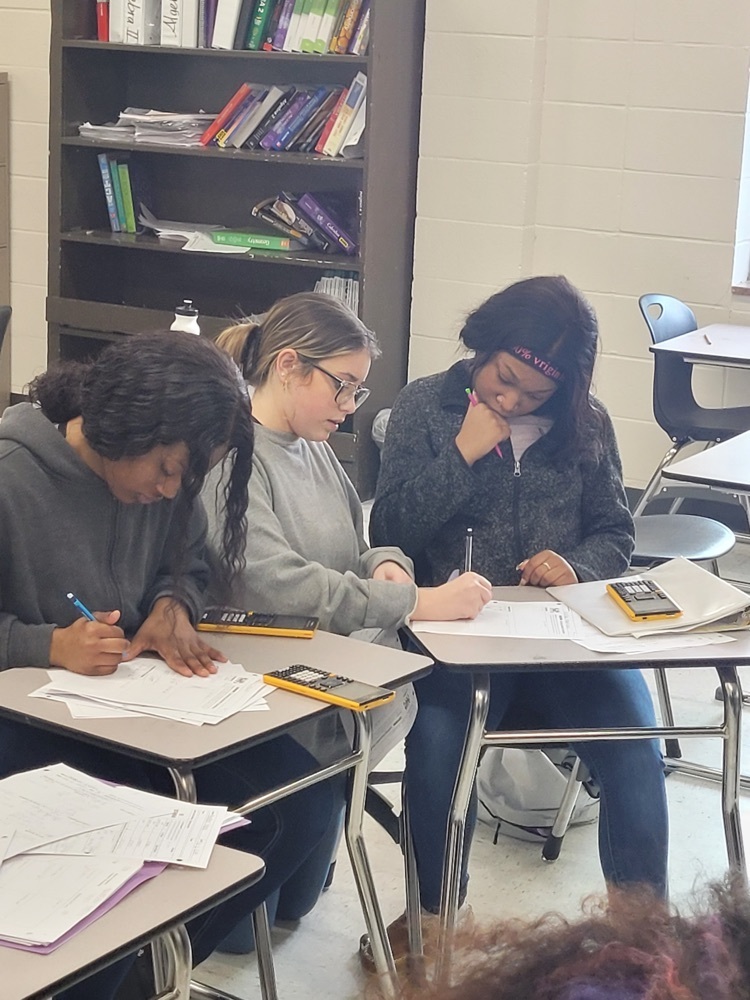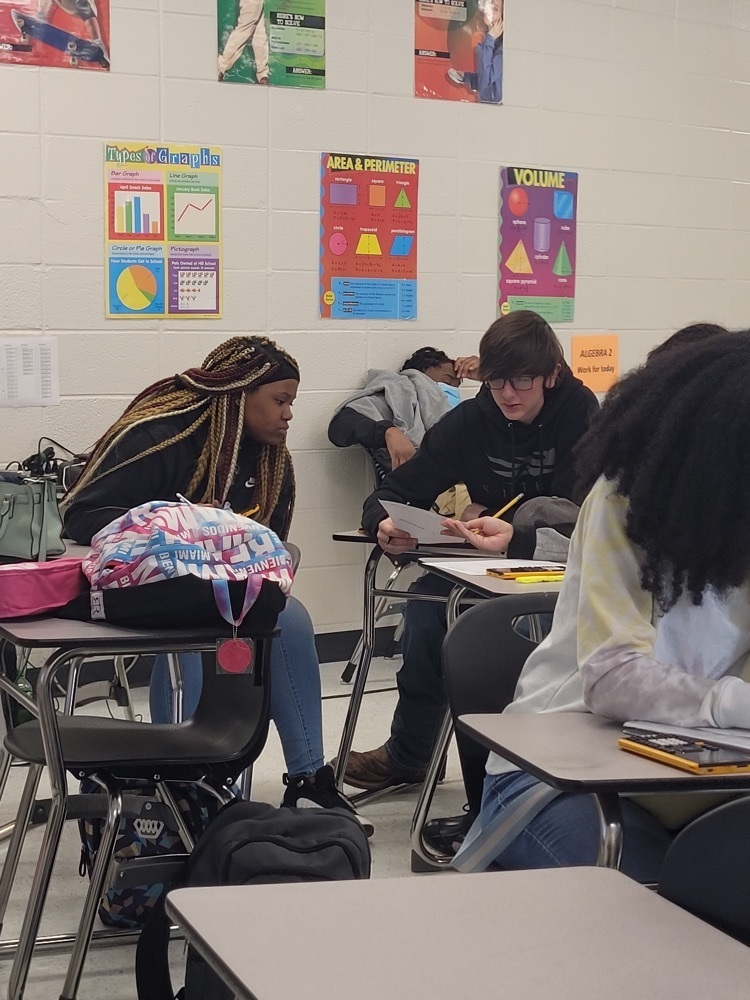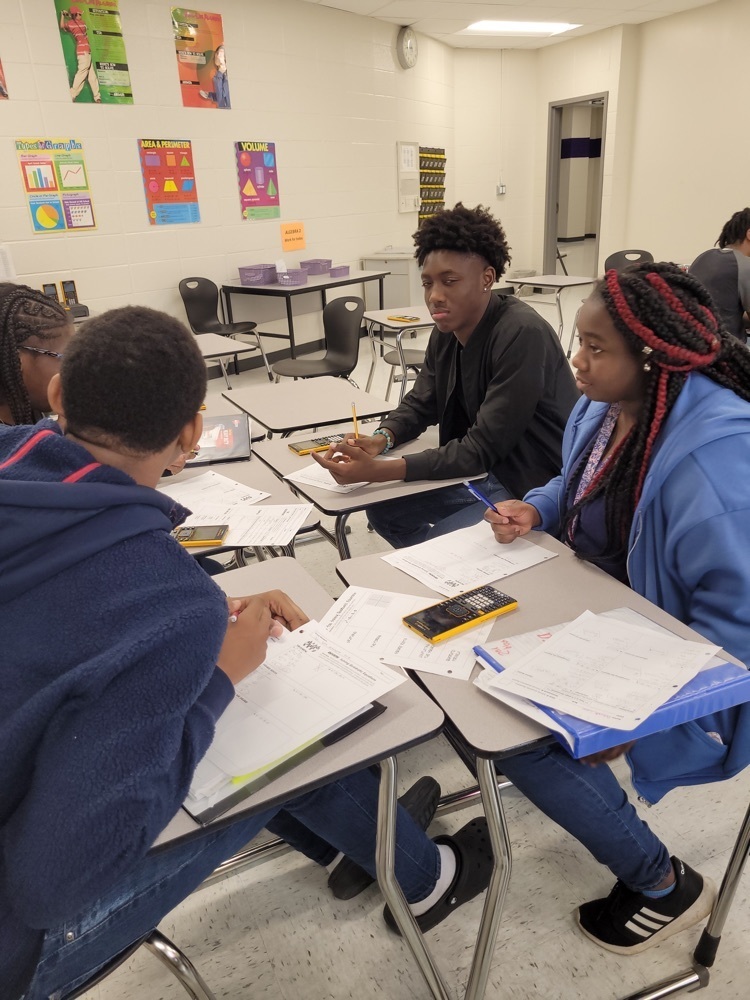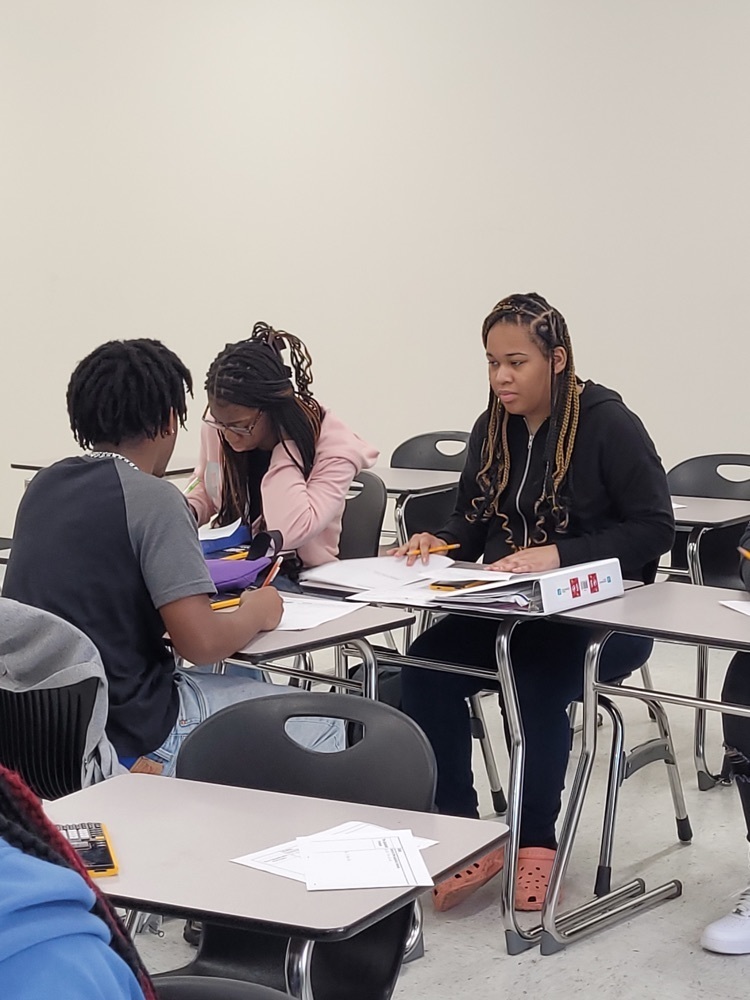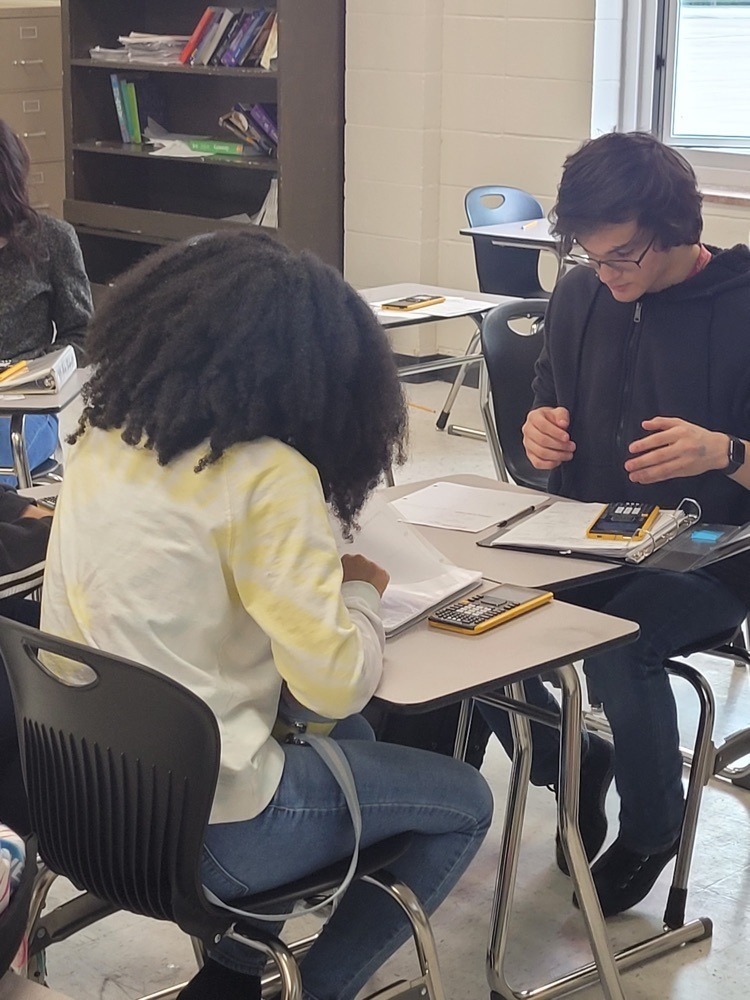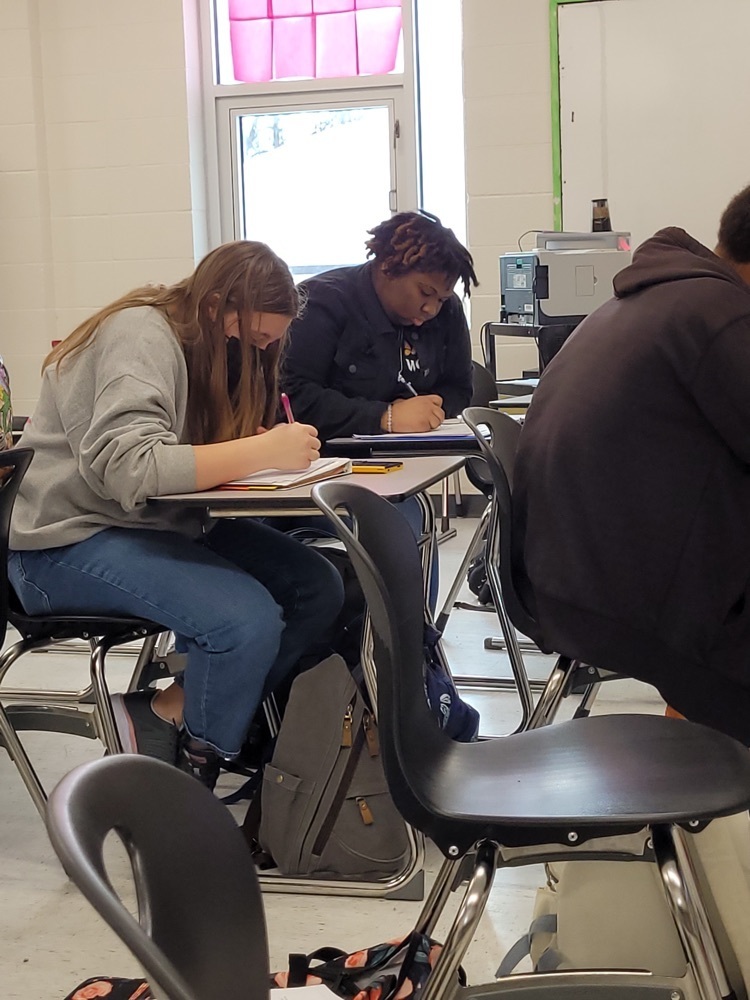 Ripley High School teachers celebrated Black History Month by decorating their doors to honor past African American leaders and change agents!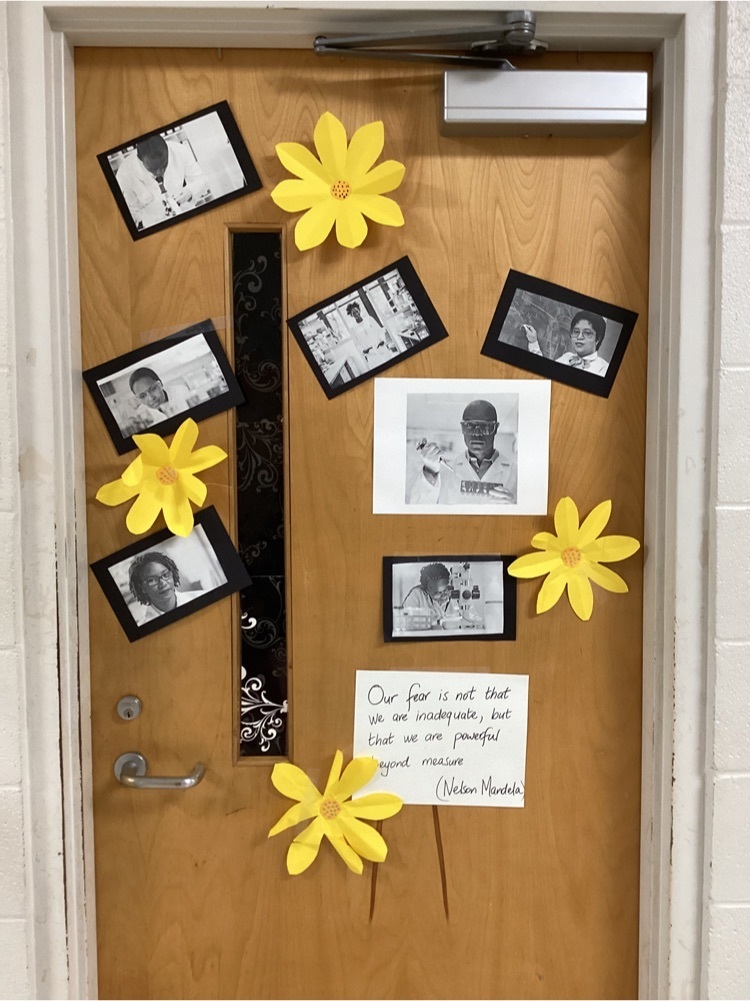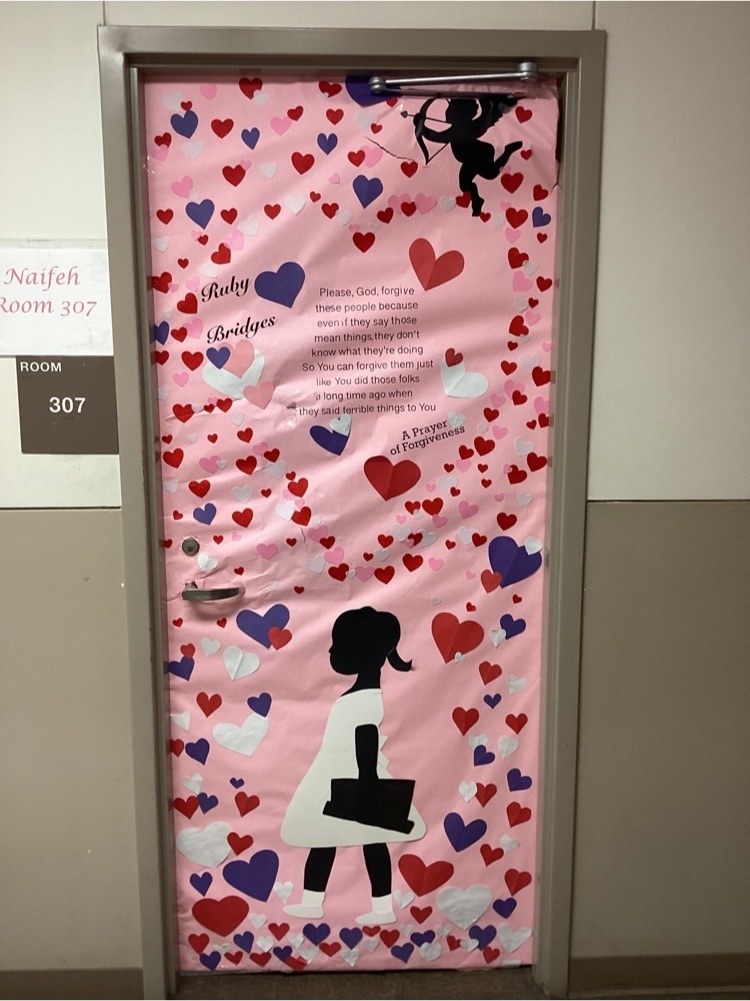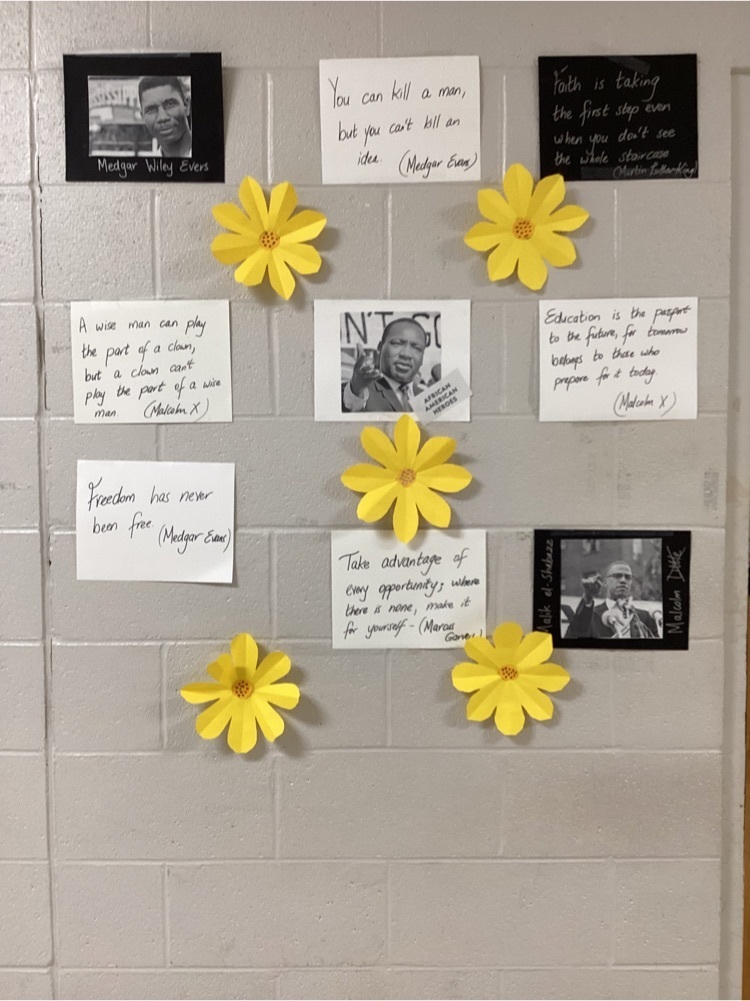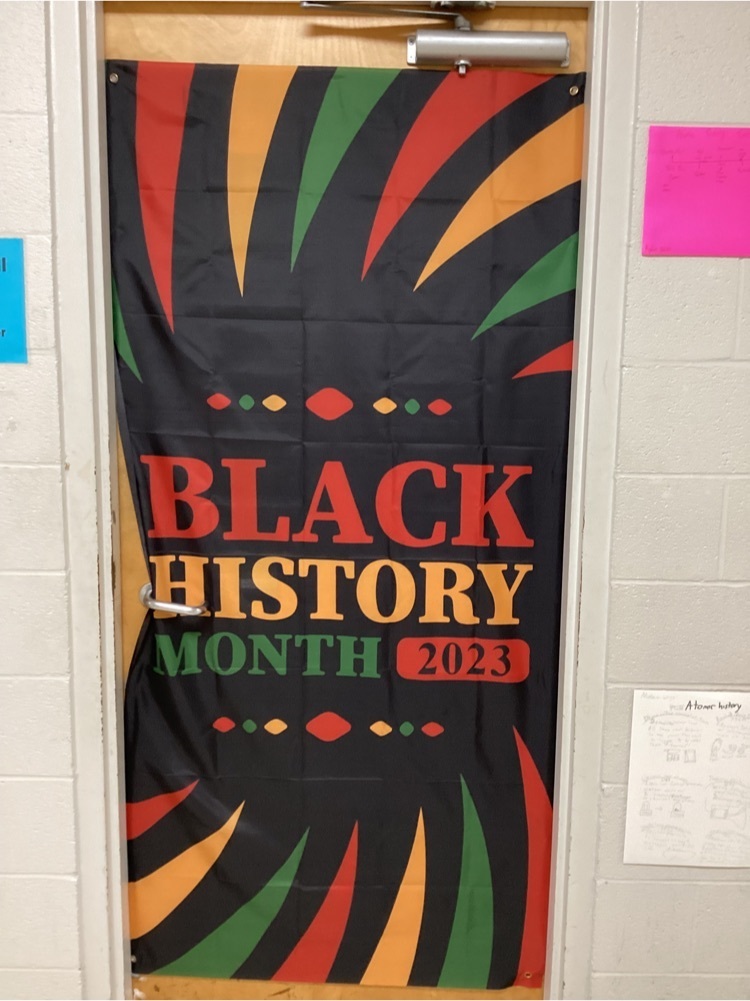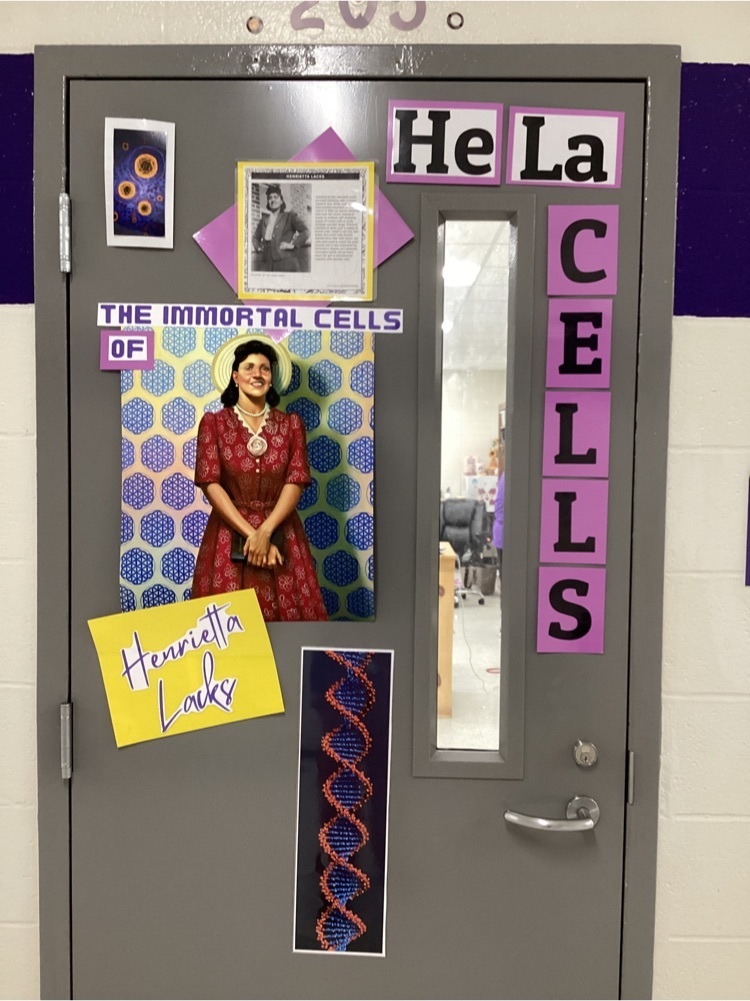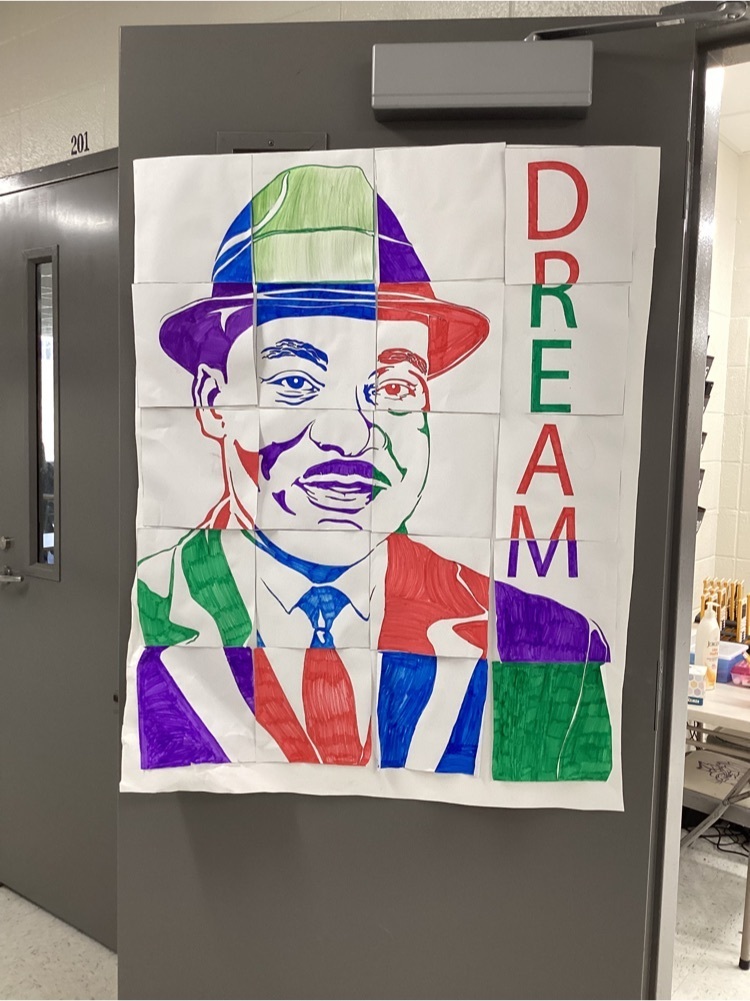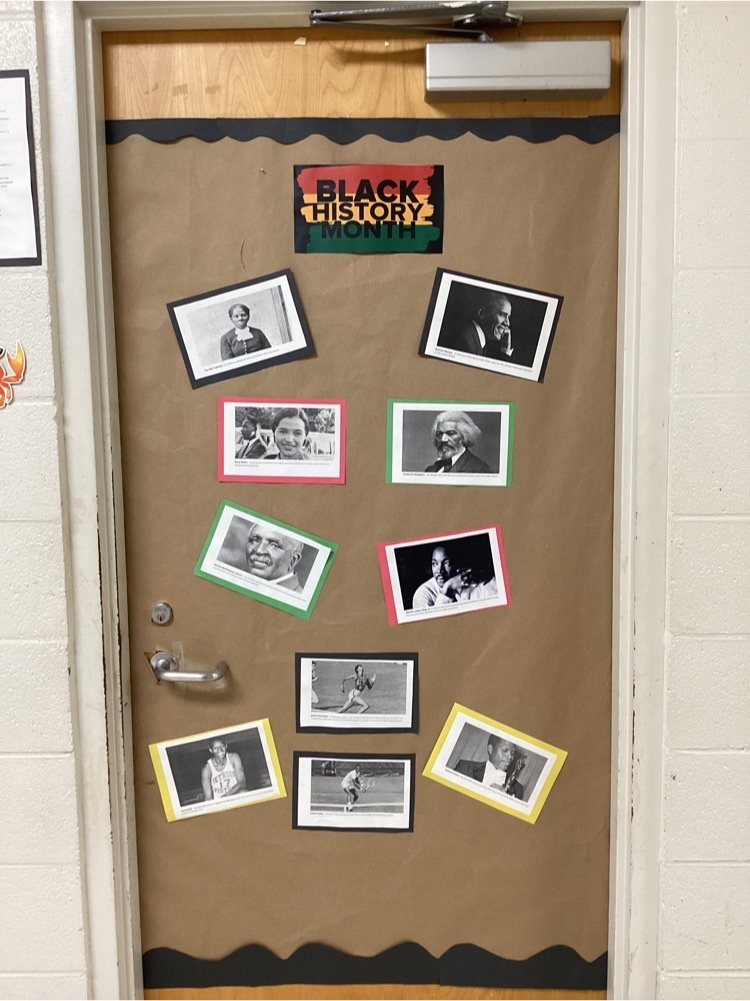 Minister James Jones, pastor of Forerunner Baptist Church, was the guest speaker for the all 12th grader class, Jobs for Tennessee Graduates (JTG). He shared his personal story then conveyed to the students that regardless to their current life story, they now have the opportunity to flip the page and begin writing their own story lines. This awesome message was well received by the students. Thanks Pastor Jones for such moving words of encouragement.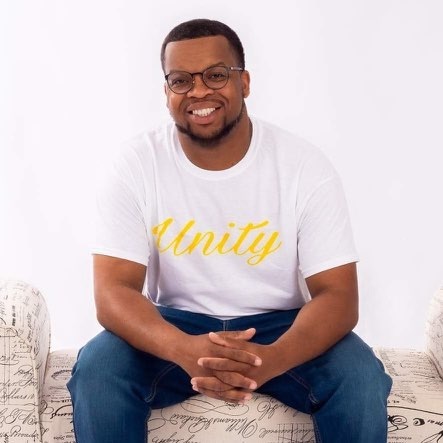 Our next #LauderdaleProud feature is Jonathon Mooney! Jonathon Mooney is a 1997 graduate of Ripley High School. He has earned degrees from Dyersburg State Community College, University of Memphis, and Trevecca Nazarene University. Jonathan is a 6th Grade Science Teacher at Crestview Middle School. His favorite part of his career is supporting student learning and preparing them for the real world applications of science. Way to make us #LauderdaleProud, Jonathon!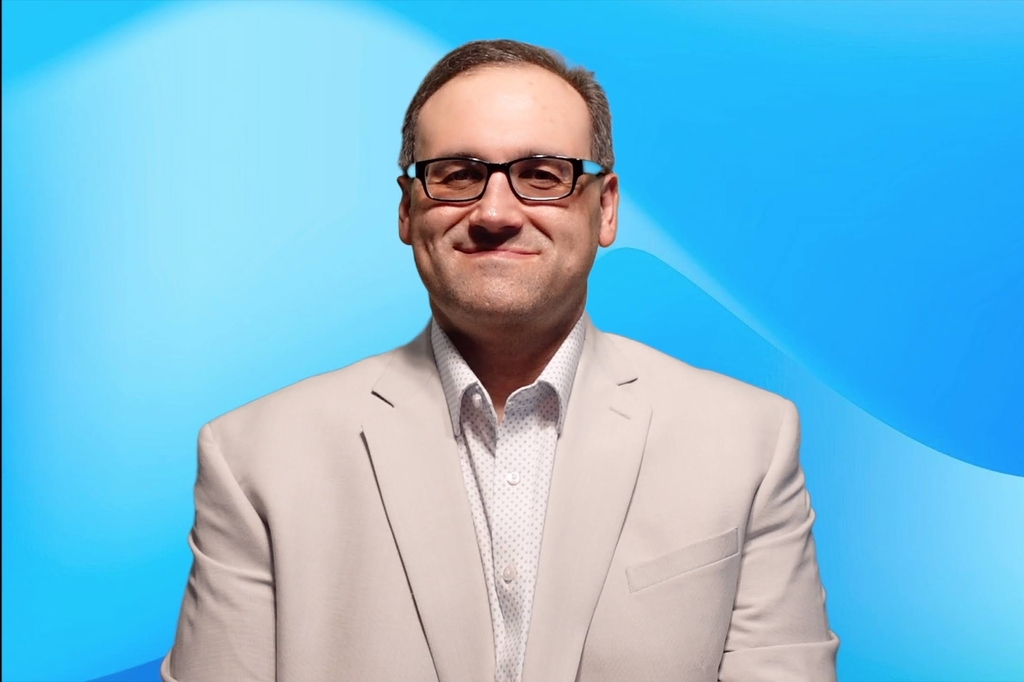 Mrs. Sandlin's 5th block class worked together in order to annotate The Joy Luck Club for details that reveal how certain characters viewed their marriages versus how they thought their own mothers viewed the same relationships. #LauderdaleLearns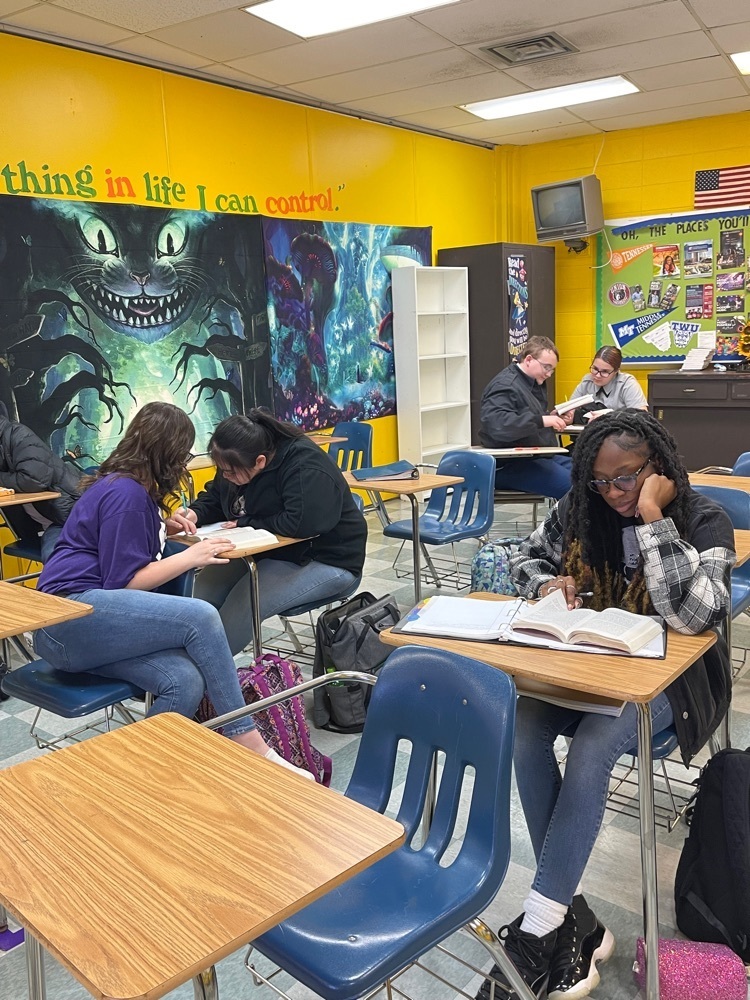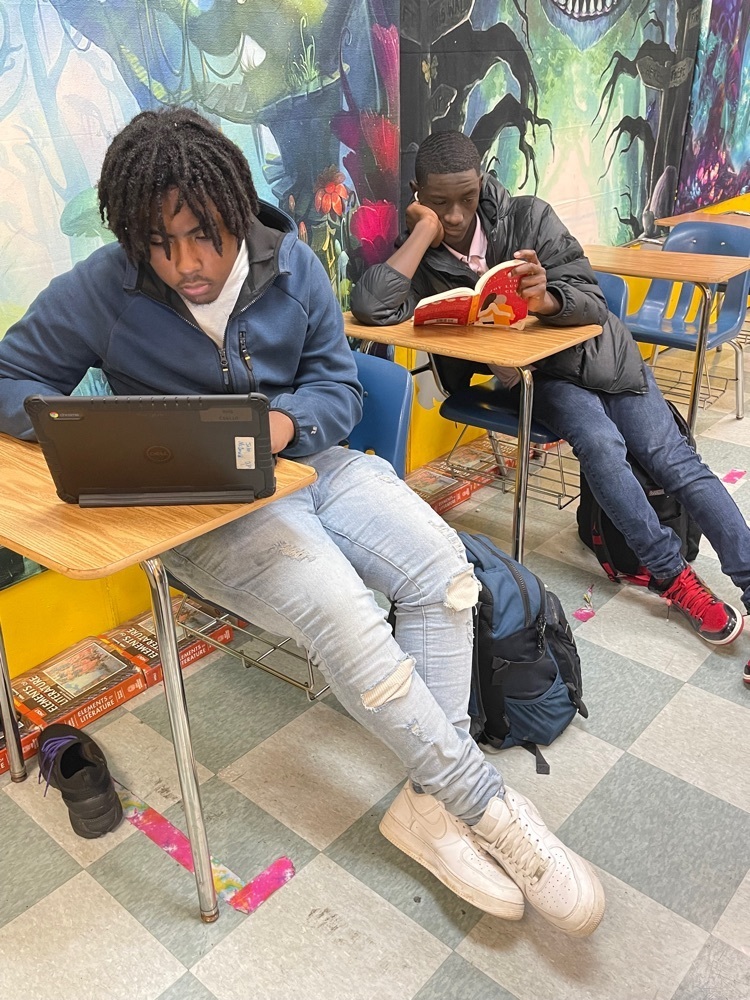 Mrs. Sargent's English IV classes are studying George Orwell's 1984. Students in pics are working together to identify different forms of government to better analyze the government in the novel. Students are also working together to find evidence of the use of technology, language, fear, and isolation to control the people in Ray Bradbury's short story,"The Pedestrian", WH Auden's poem, "The Unknown Citizen", and Orwell's novel, 1984, to prepare for their Section I Diagnostic. #LauderdaleLearns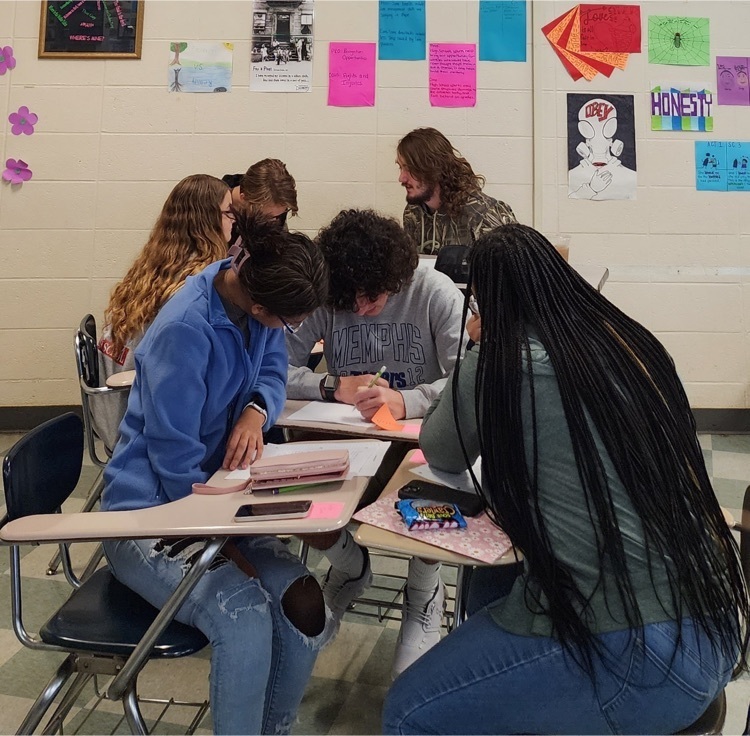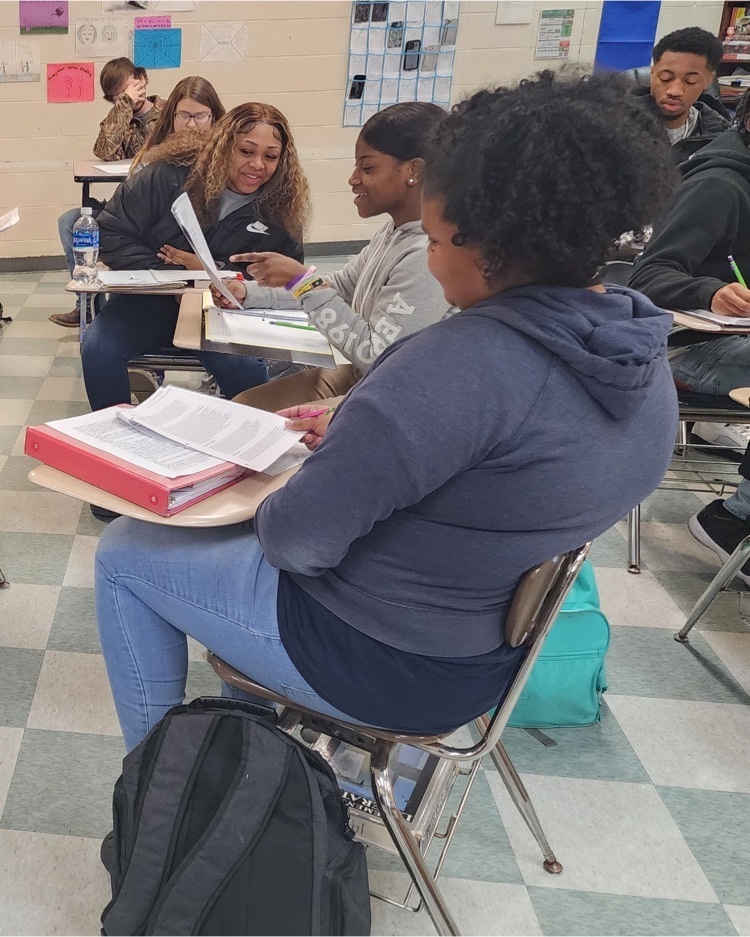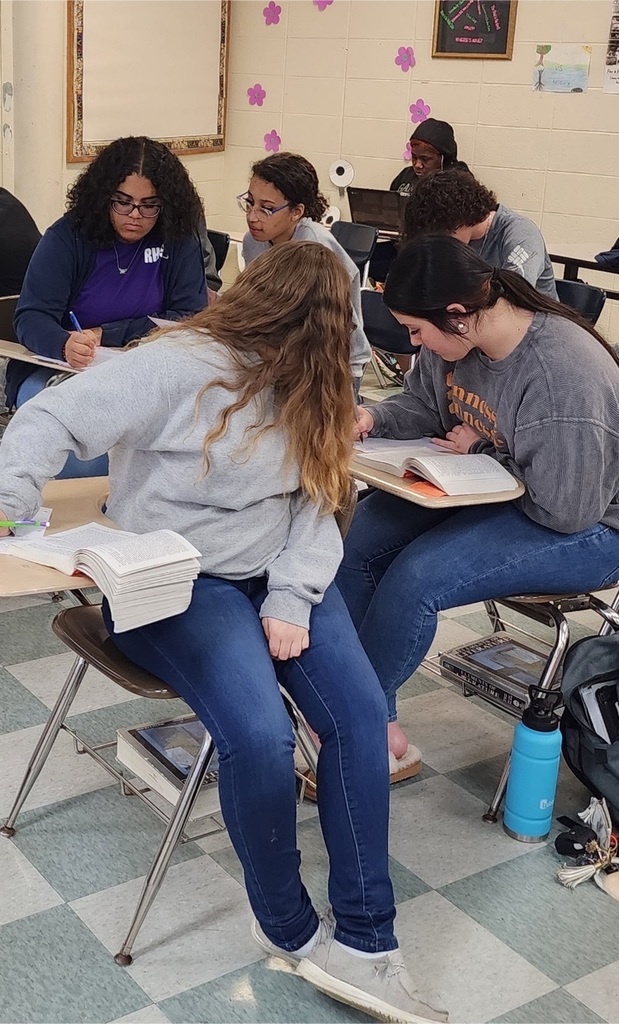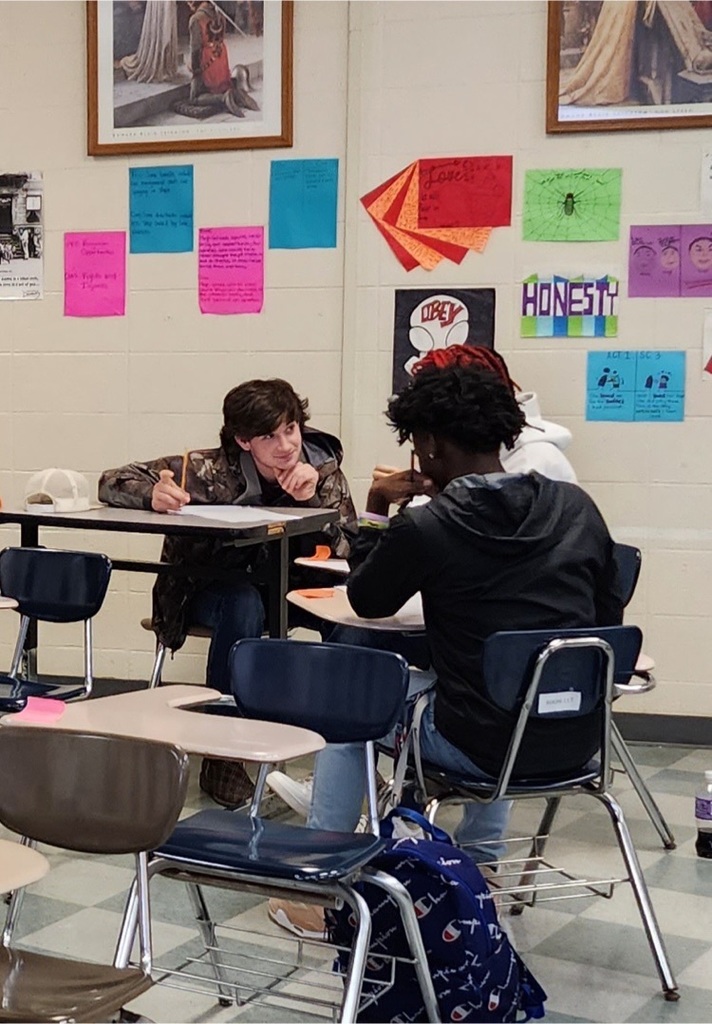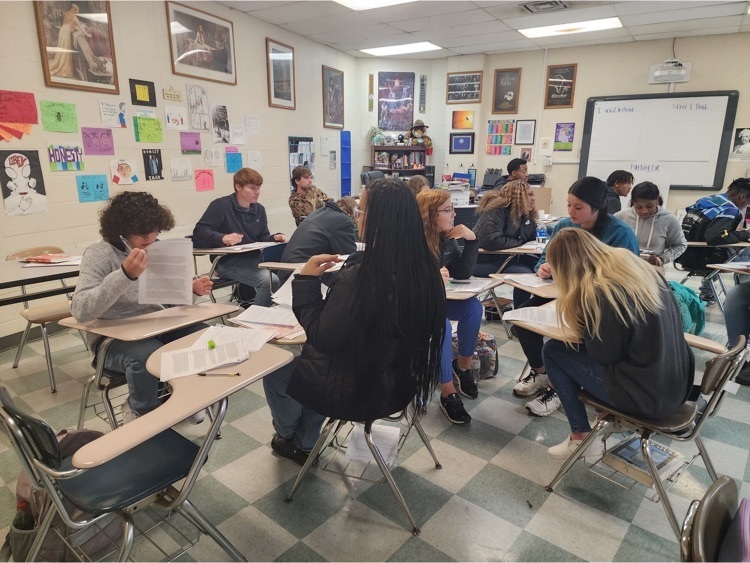 Class of 2023 students and parents met after school for FAFSA night on Thursday Feb. 23rd and Monday, Feb. 27th. Senior counselor, Mrs. Kelley and additional staff helped parents and students beat the March 1st deadline! #ALLIN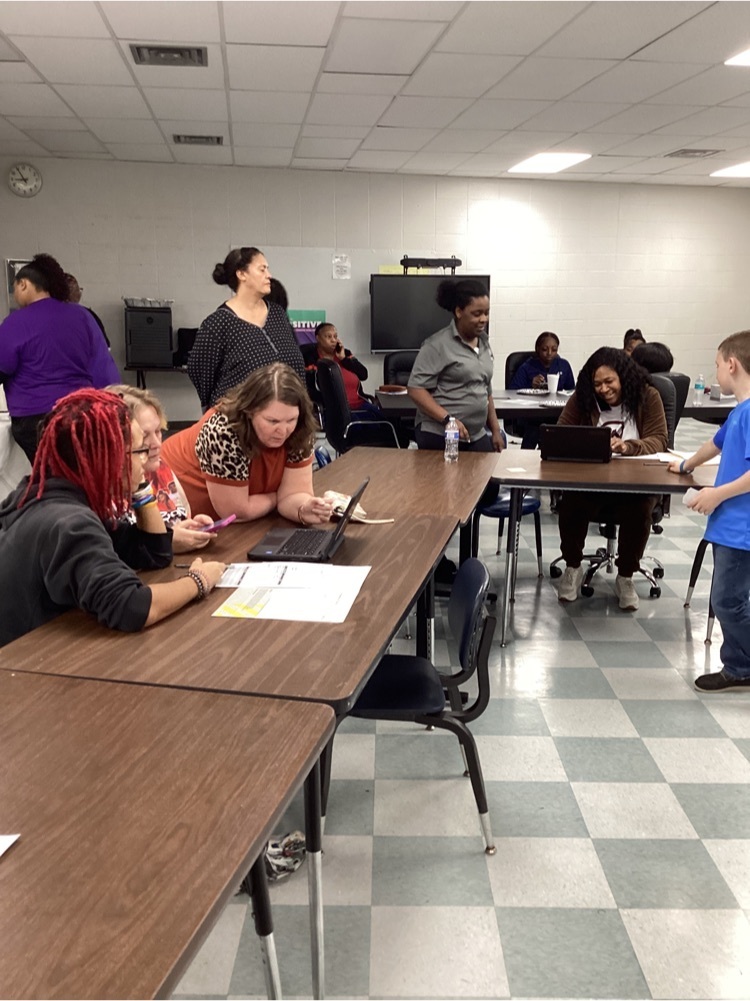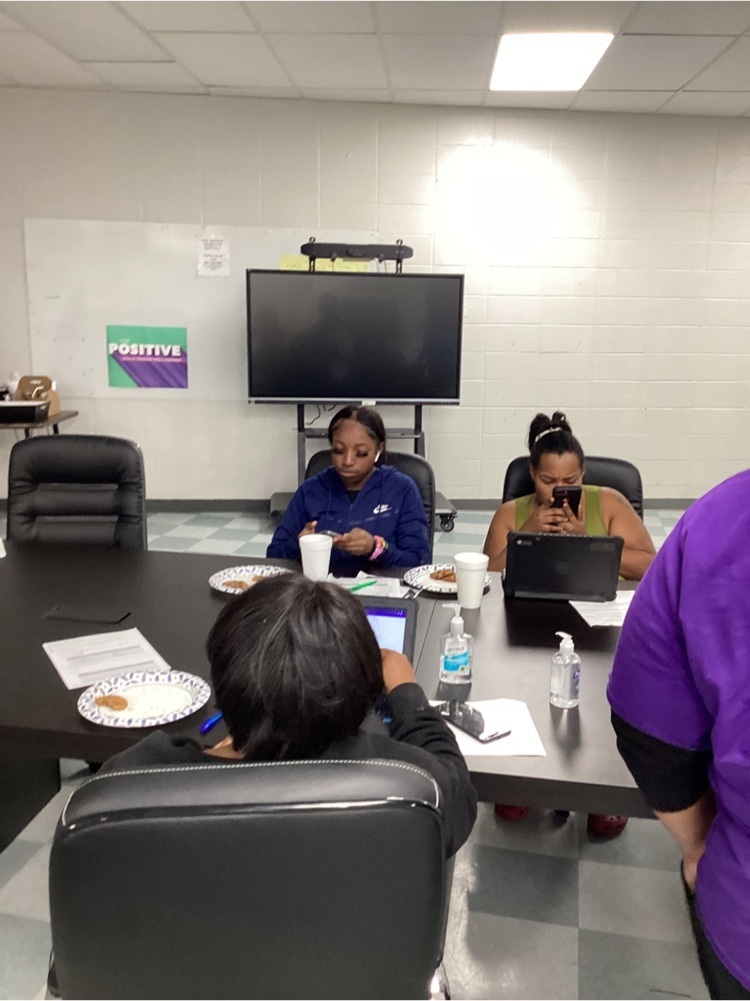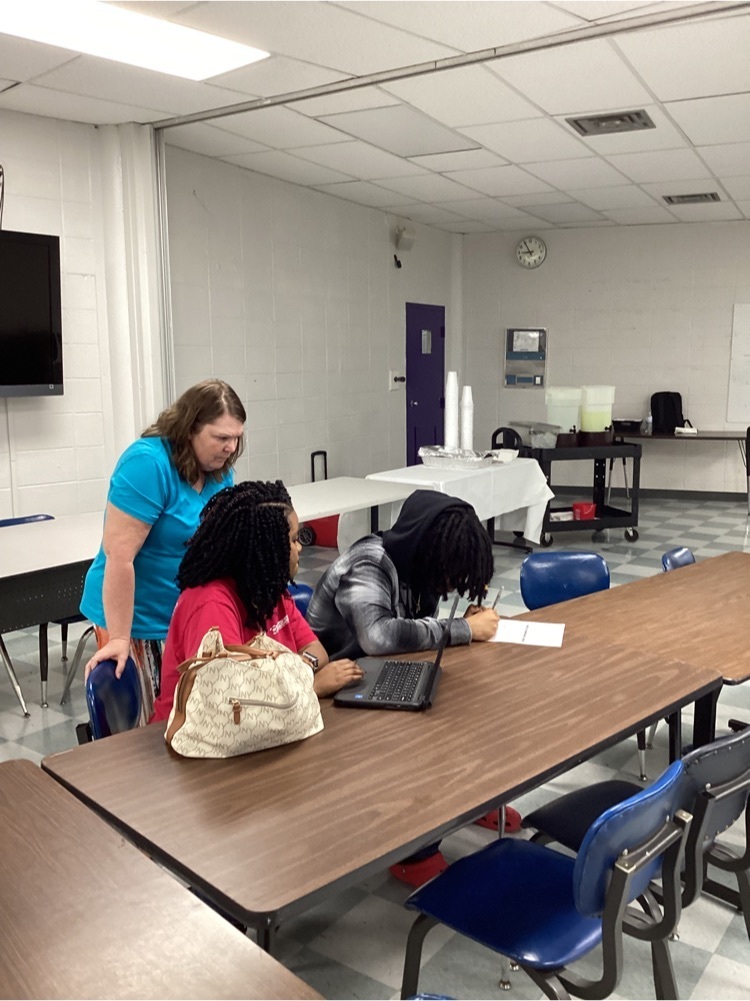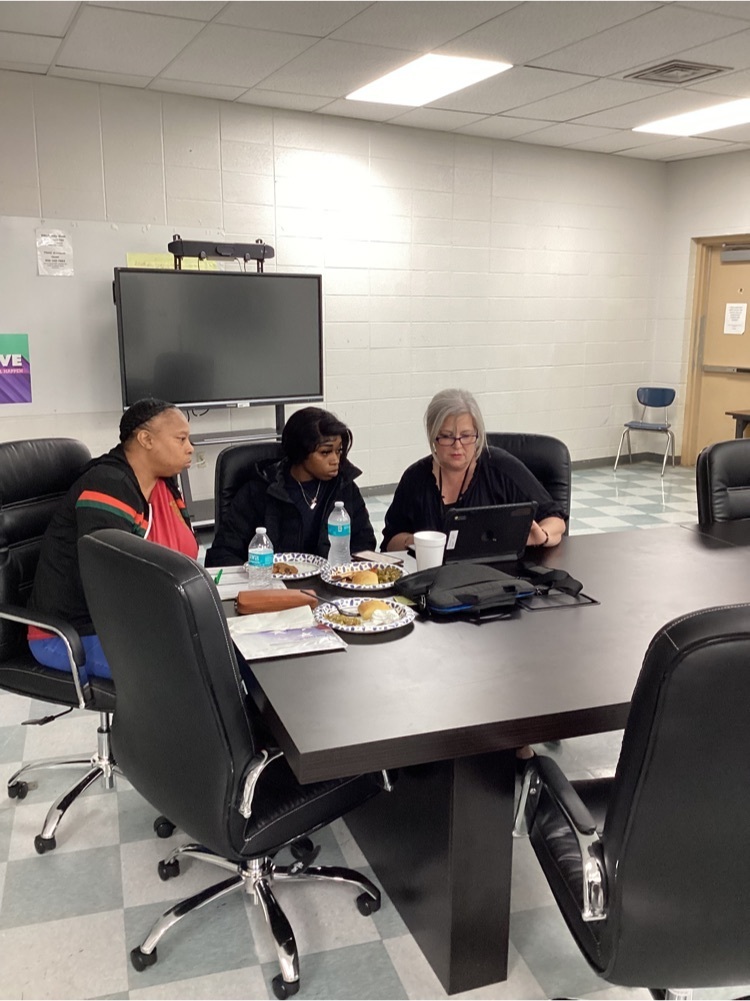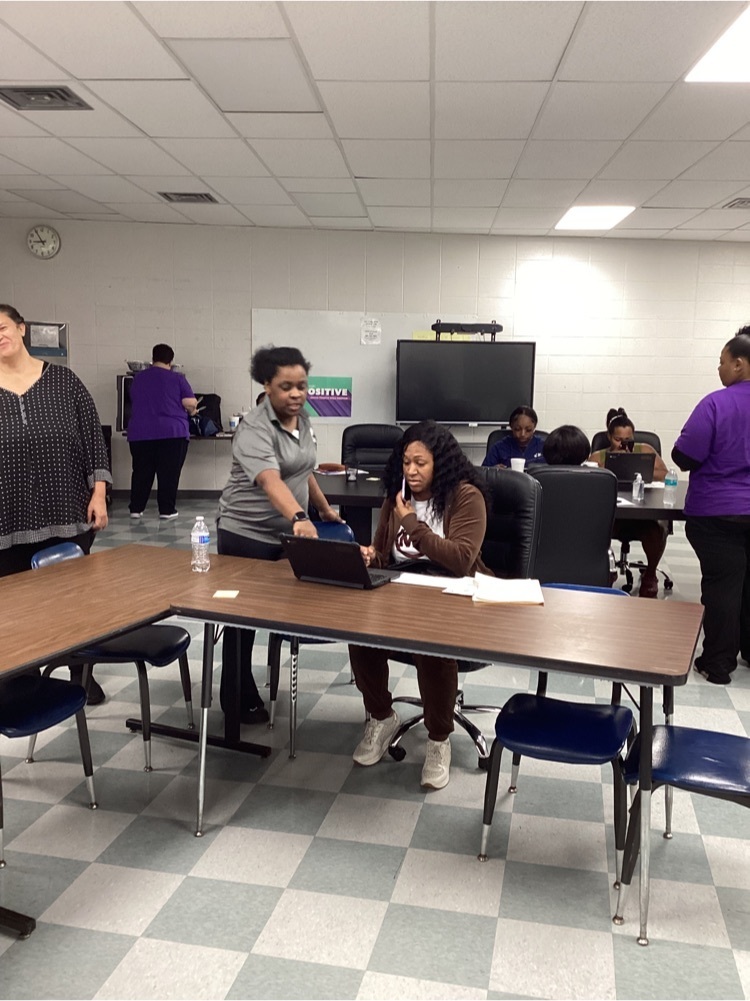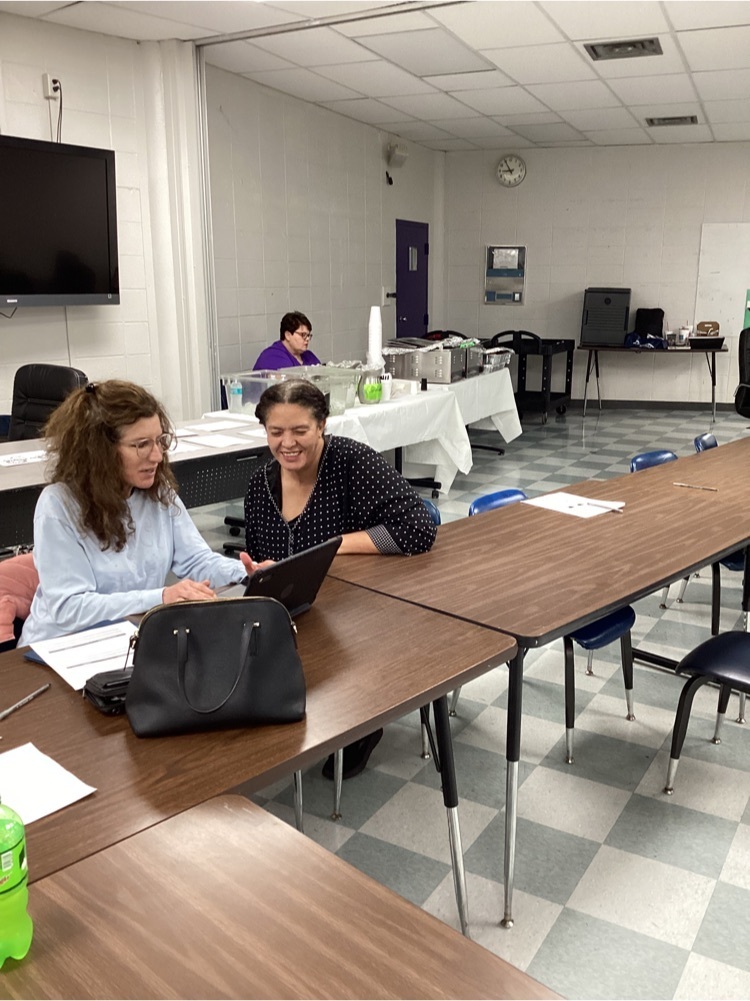 Our next #LauderdaleProud feature is Brittany Smith! Brittany Smith is a 2010 graduate of Ripley High School. She has earned degrees from Dyersburg State Community College and University of Tennessee at Martin. Most recently, she completed her Master's degree in Special Education with an emphasis in Applied Behavior Analysis (ABA) from Webster University. Brittany is a Social Counselor with Tennessee Early Intervention Systems under the Department of Intellectual and Developmental Disabilities. Her favorite part of her career is serving the children and families of our community and surrounding counties and ensuring that children receive early intervention services. Way to make us #LauderdaleProud, Brittany!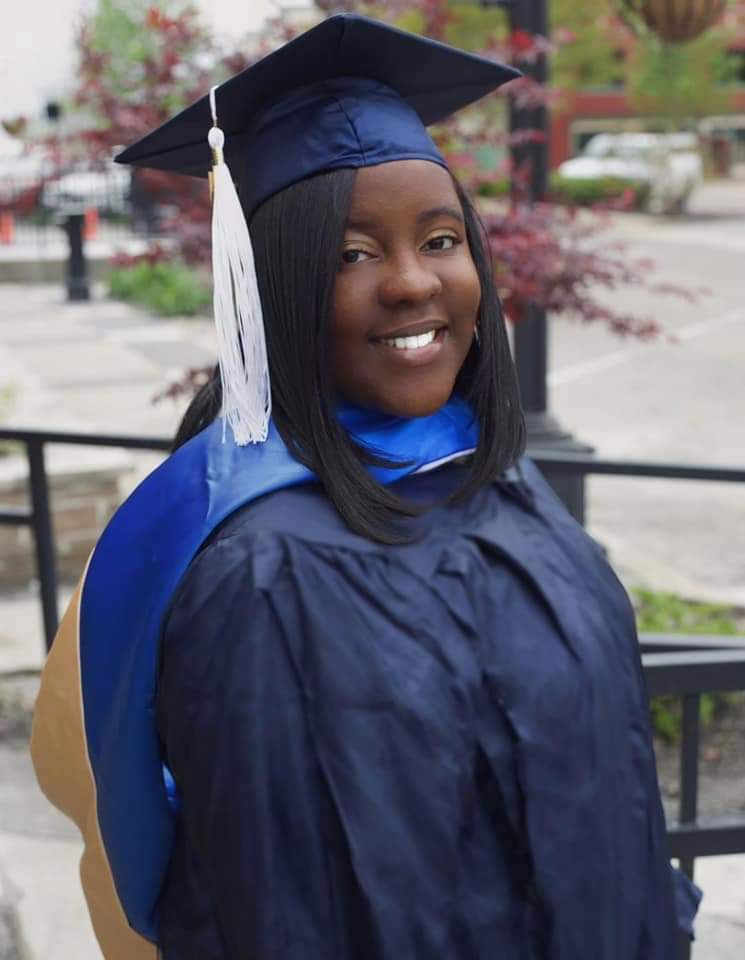 FAFSA Event for Seniors!