LCS will celebrate Random Acts of Kindness Week on April 4-8, 2022. All LCS students and employees are encouraged to support and participate in dress up days and building activities during this week.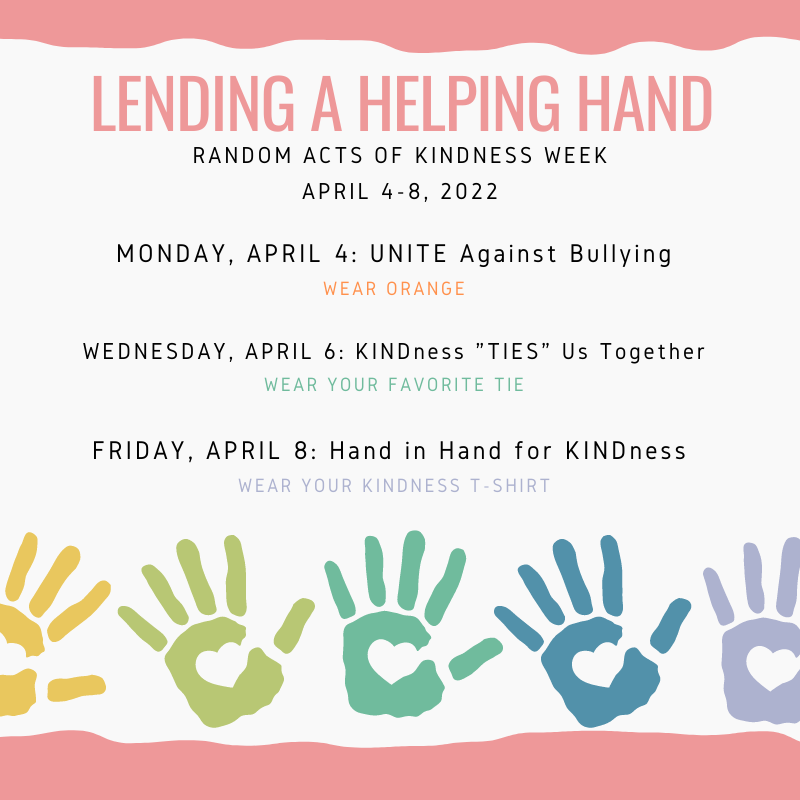 Families of rising Kindergarteners are encouraged to apply for the KinderBoost(TM) summer transition program. Applications can be completed using the QR codes below. QR codes are school specific, so be sure to scan and apply at the correct location.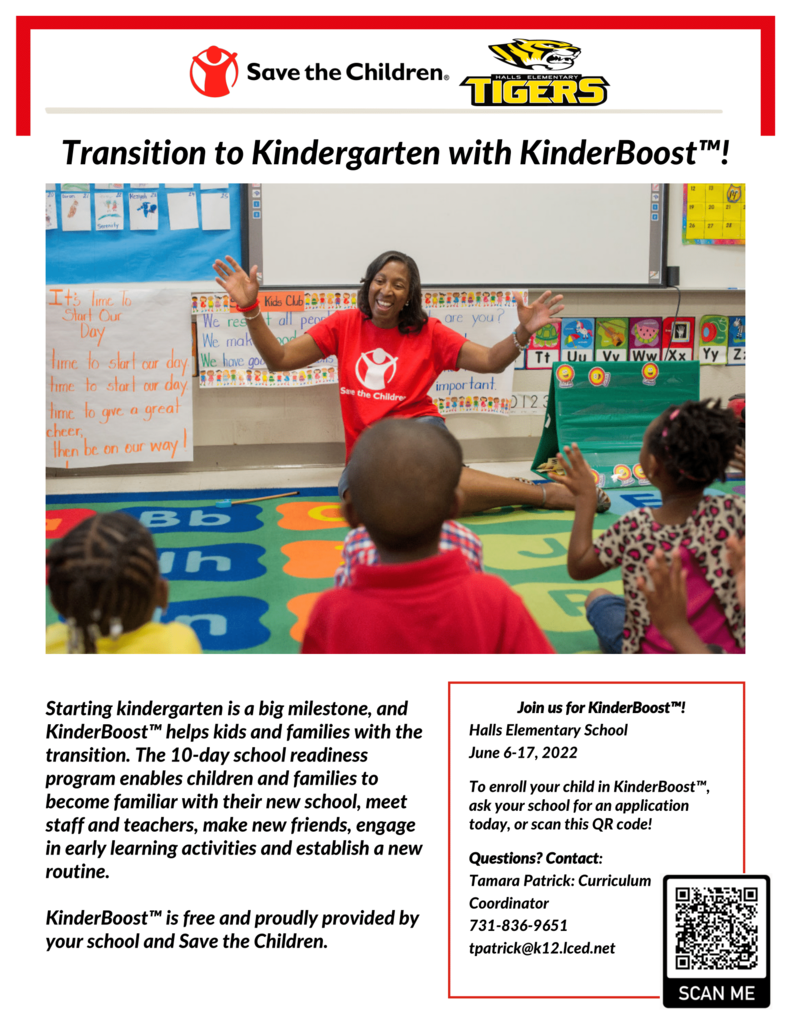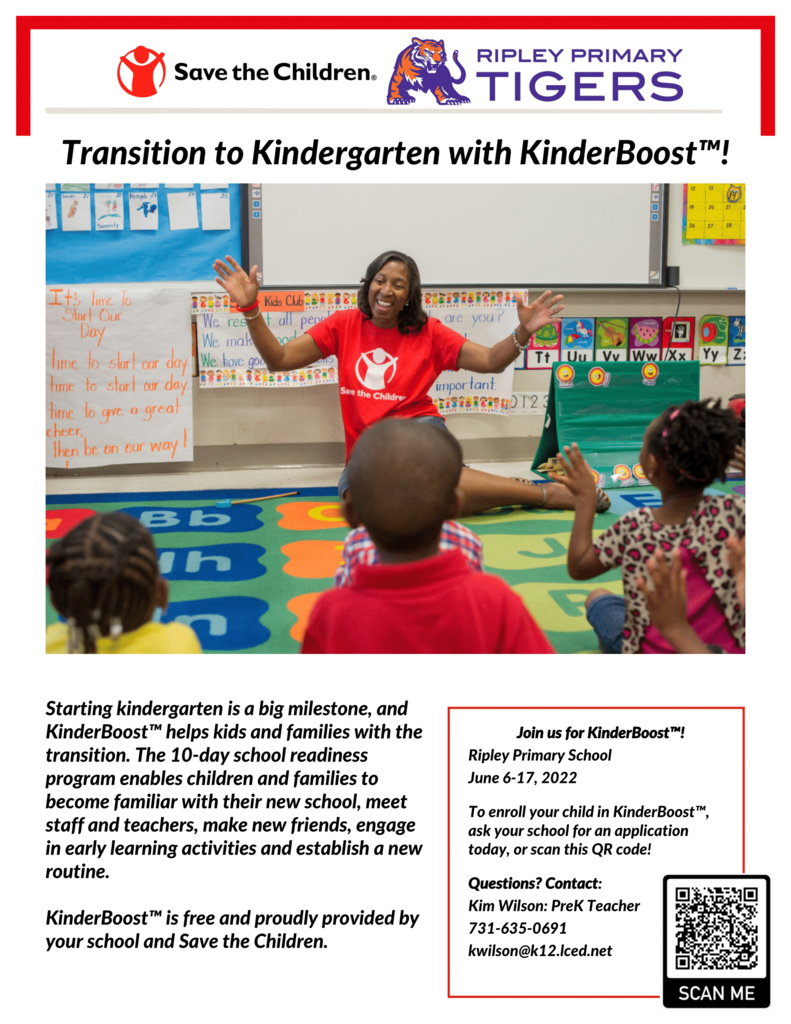 Pre-K & Kindergarten Registration for the 2022-2023 school year is approaching! Please review the attached information from Halls Elementary and Ripley Primary regarding the registration process. For questions, please contact each school. RPS: 731-635-0691 HES: 731-836-9651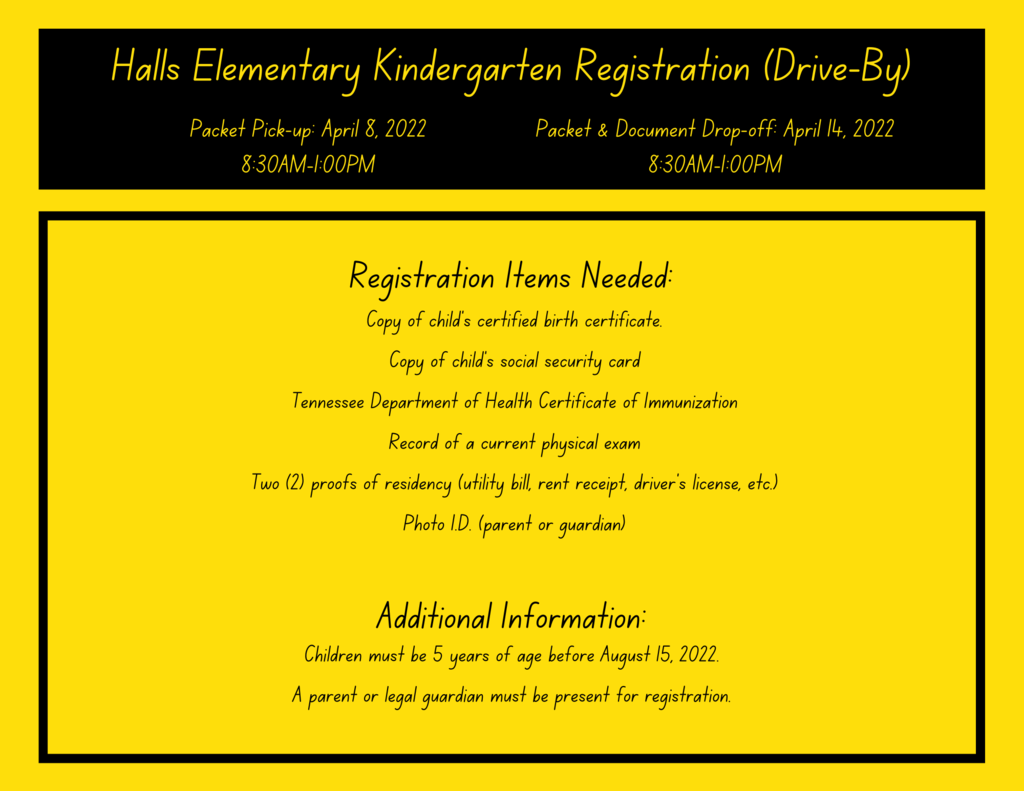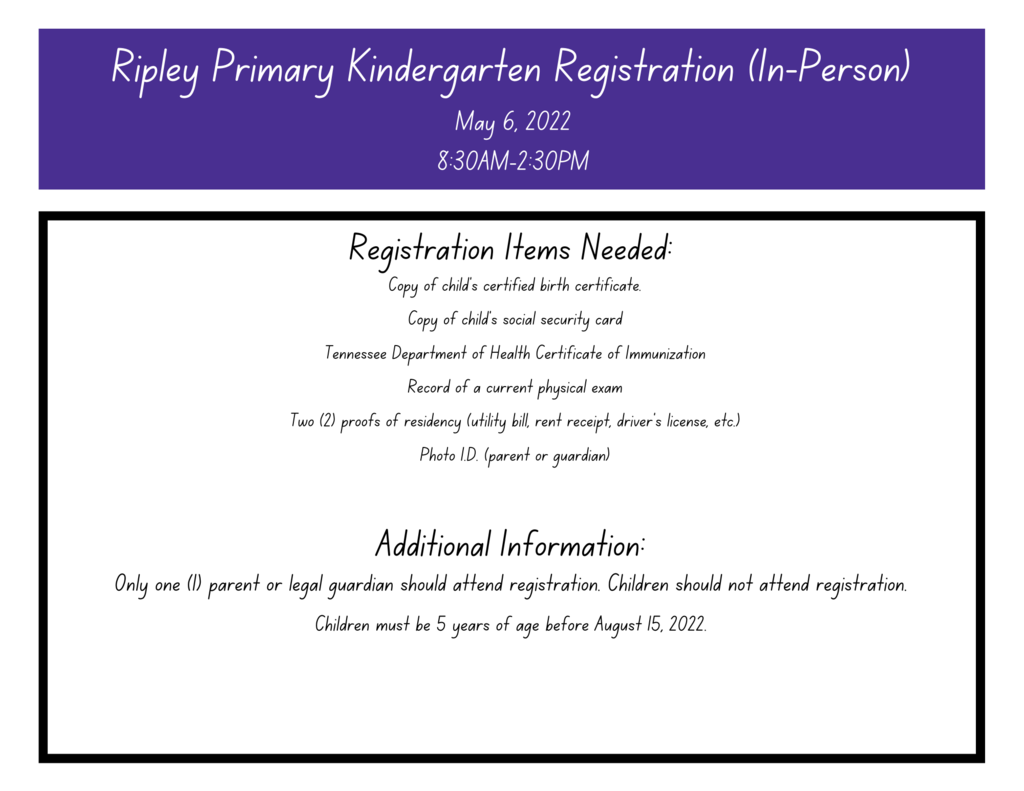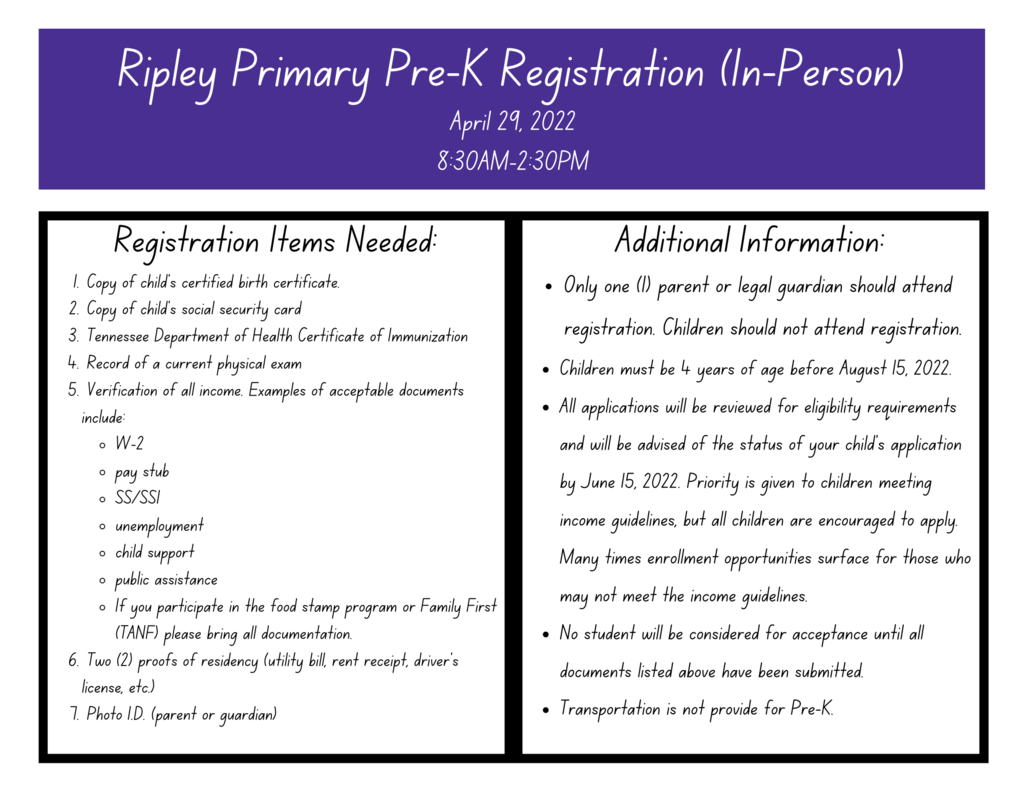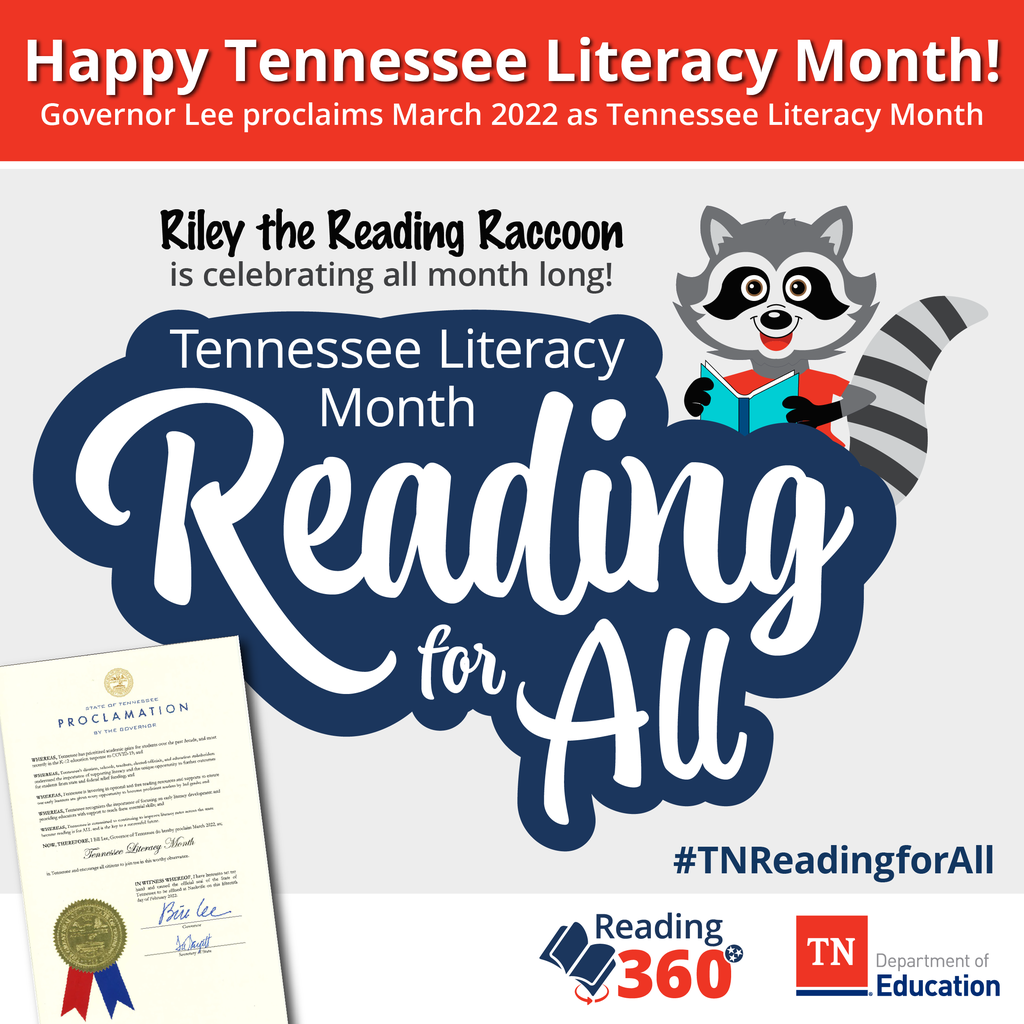 LCS would like to recognize our outstanding team of AWARE school social workers during #SSWWeek2022! We are appreciative of the work that Ms. Lakenia Jones, Ms. Lindsey Smith, Ms. Heather Vernon, and Ms. Hope Childs do each day for our schools and students.

LCS would like to thank the Ripley Police Department and their partners for the vehicle safety banners at our schools. As we approach a season of warmer weather and traveling, we hope all of our families buckle up for safety!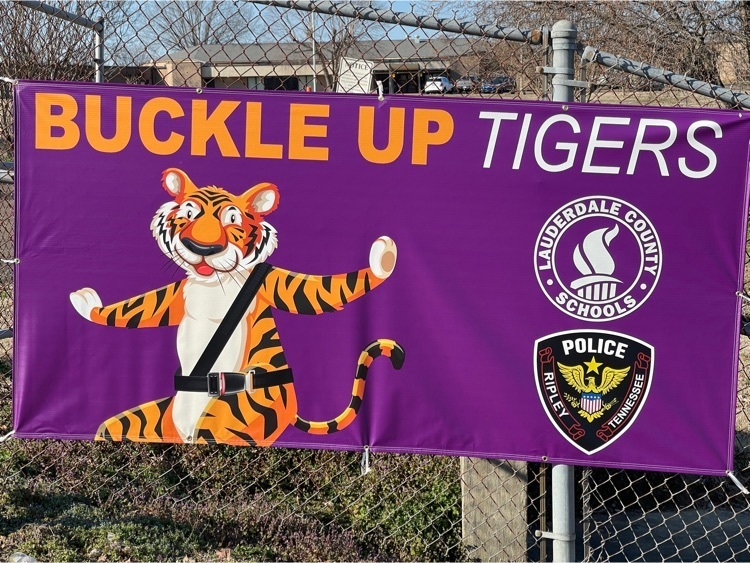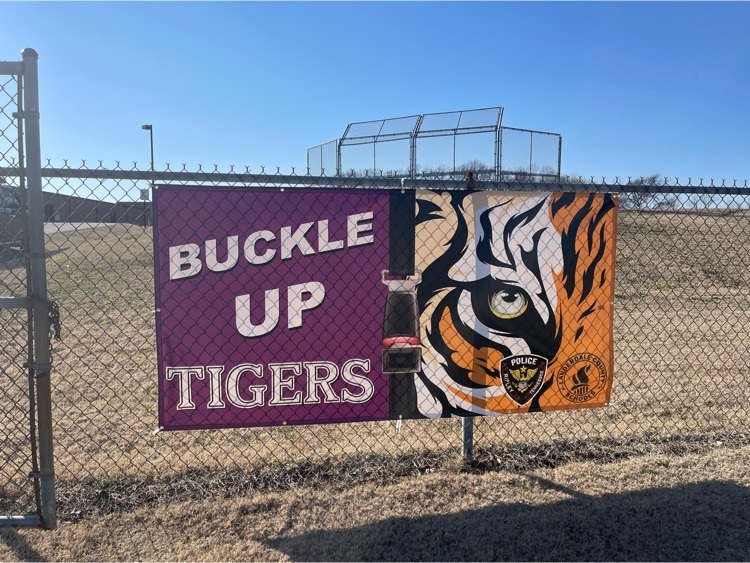 Ms. Ortega and Ms. Belton's 3rd grade classes at HES celebrated the end of their Immigration Module with a celebration of their writing task. Students dressed up as their immigrant's country of origin and presented their writing to the class. They ended their celebration by sampling some food immigrants ate on their journey to America.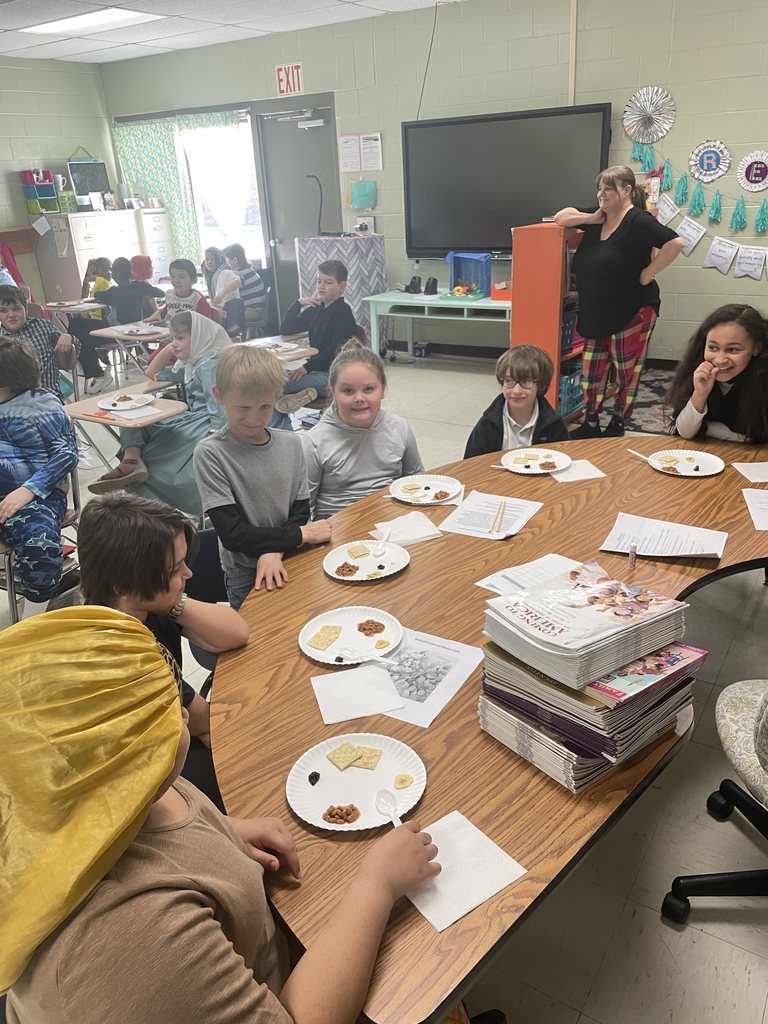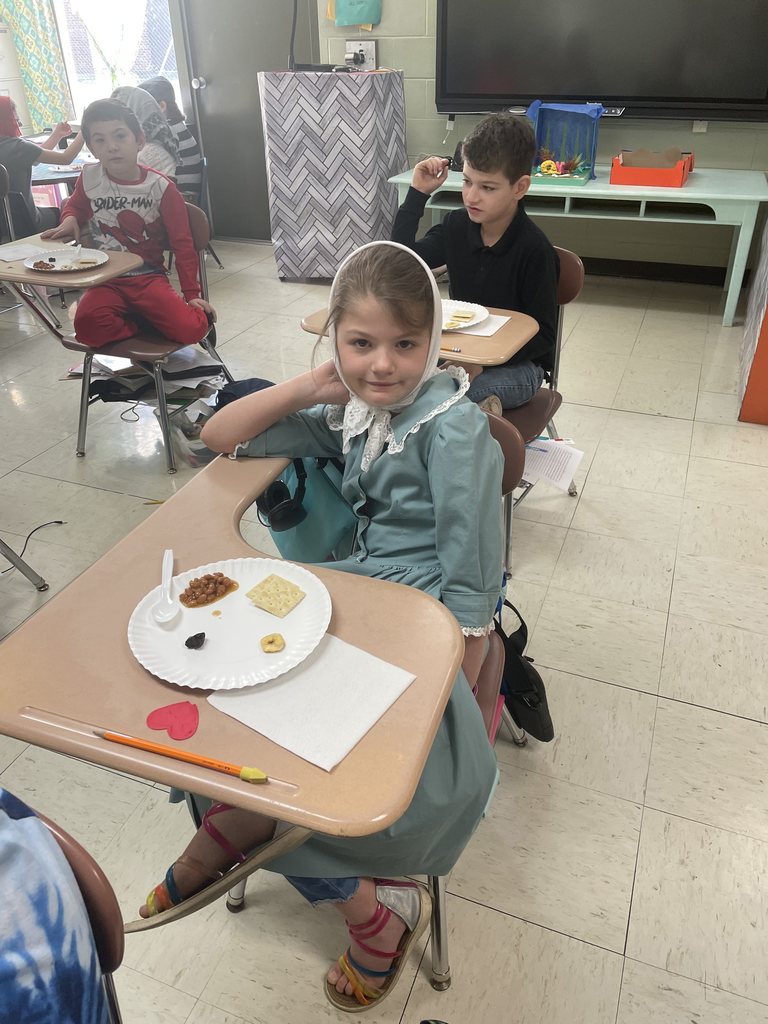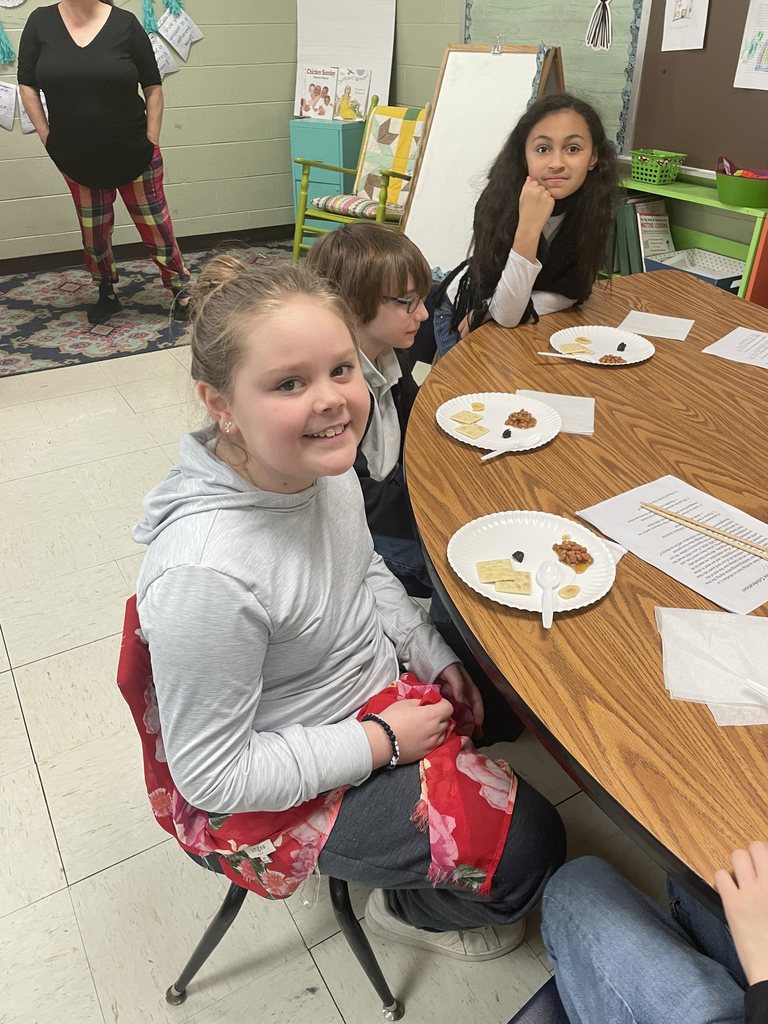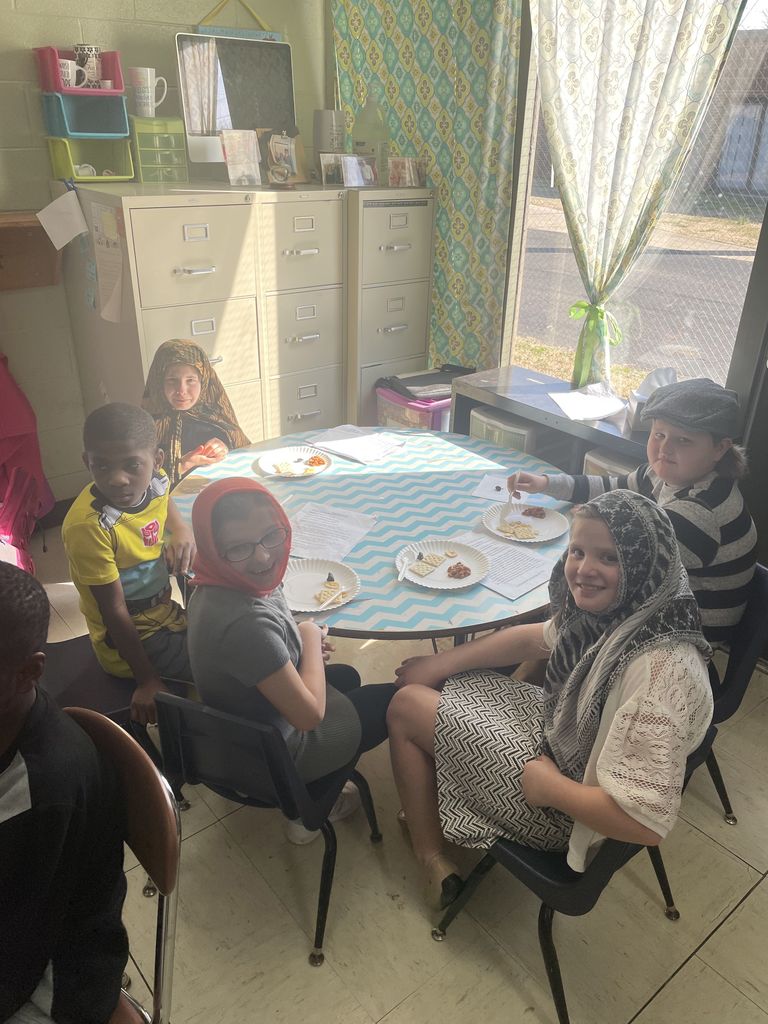 Ms. Fullerton's 1st grade class at HES has excelled in writing their End of Module Task about their Power Forces Module. These students' writing skills are growing each day and so is the excitement about reading and writing.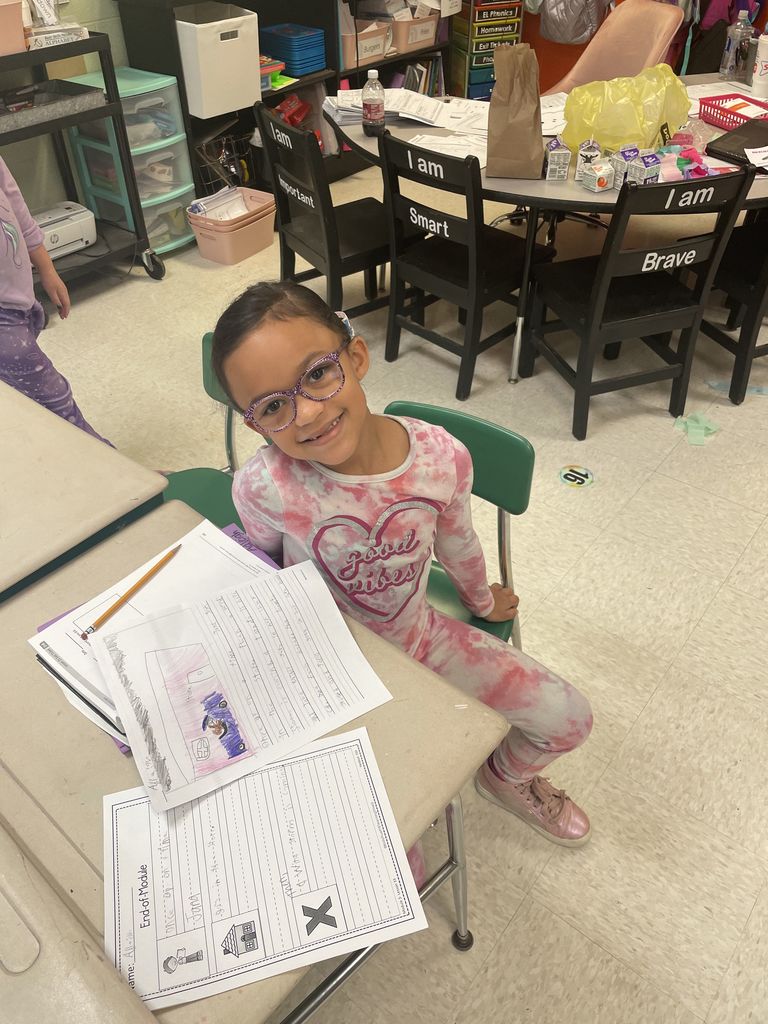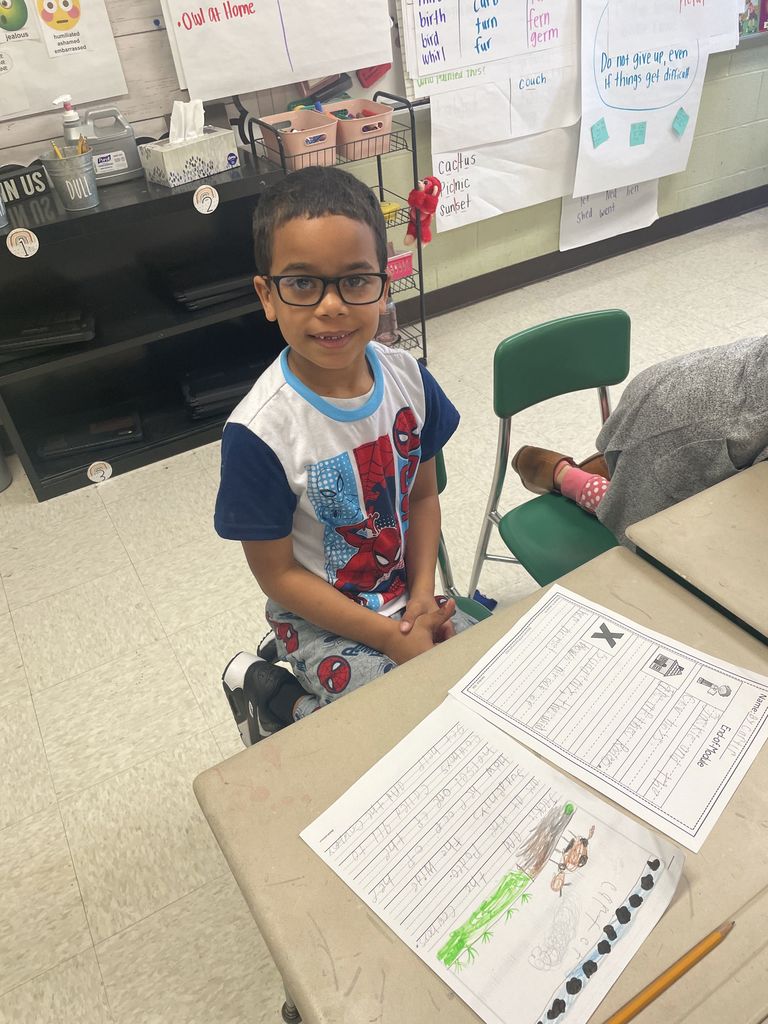 Schools will be in session tomorrow, February 25, 2022. We will continue to monitor weather conditions overnight in the event of any additional precipitation. No additional announcements will be made concerning tomorrow unless there is a closure.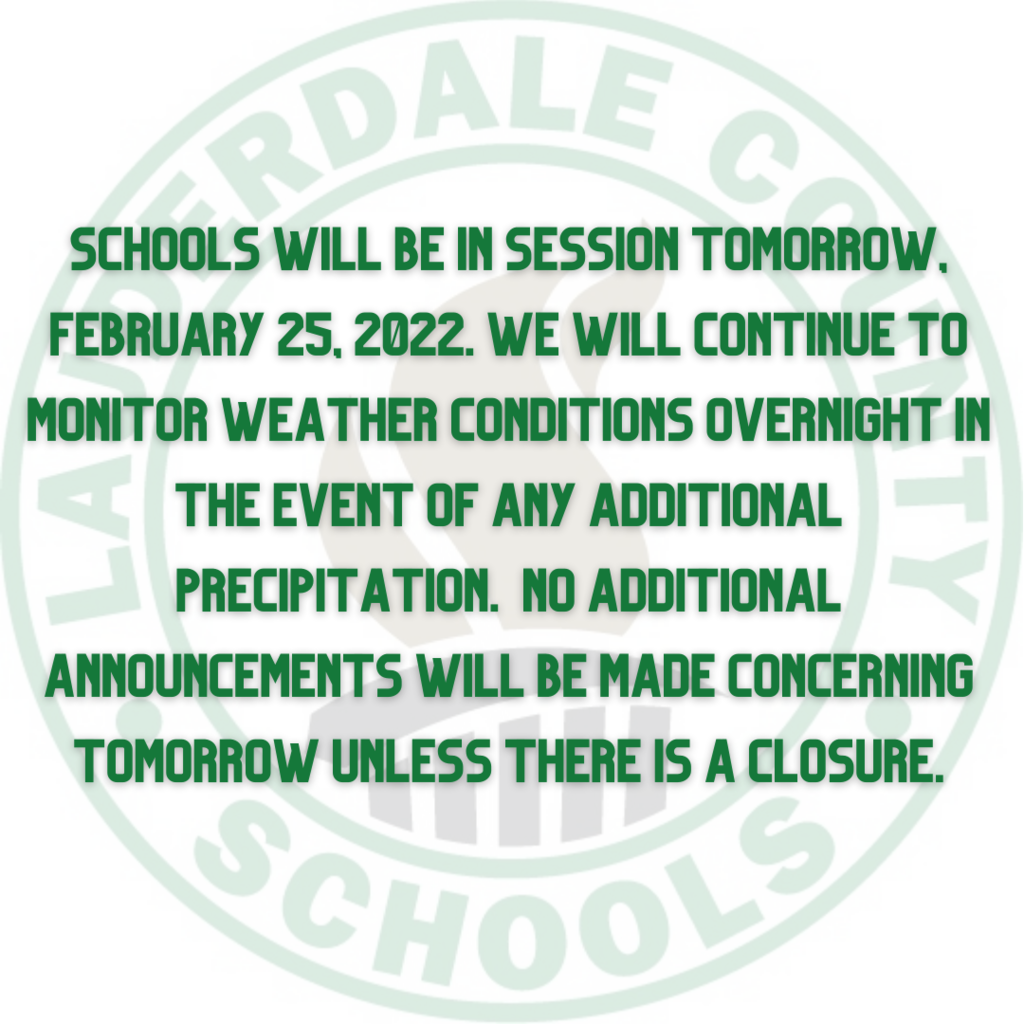 Due to the forecasted winter weather warning, there will be no school in Lauderdale County on Thursday, February 24, 2022.