RMS Student Council enjoyed their time at West TN Leadership Workshop today in Memphis. These "Super Leaders" are coming home with great ideas to help them continue making RMS a great place for students and teachers.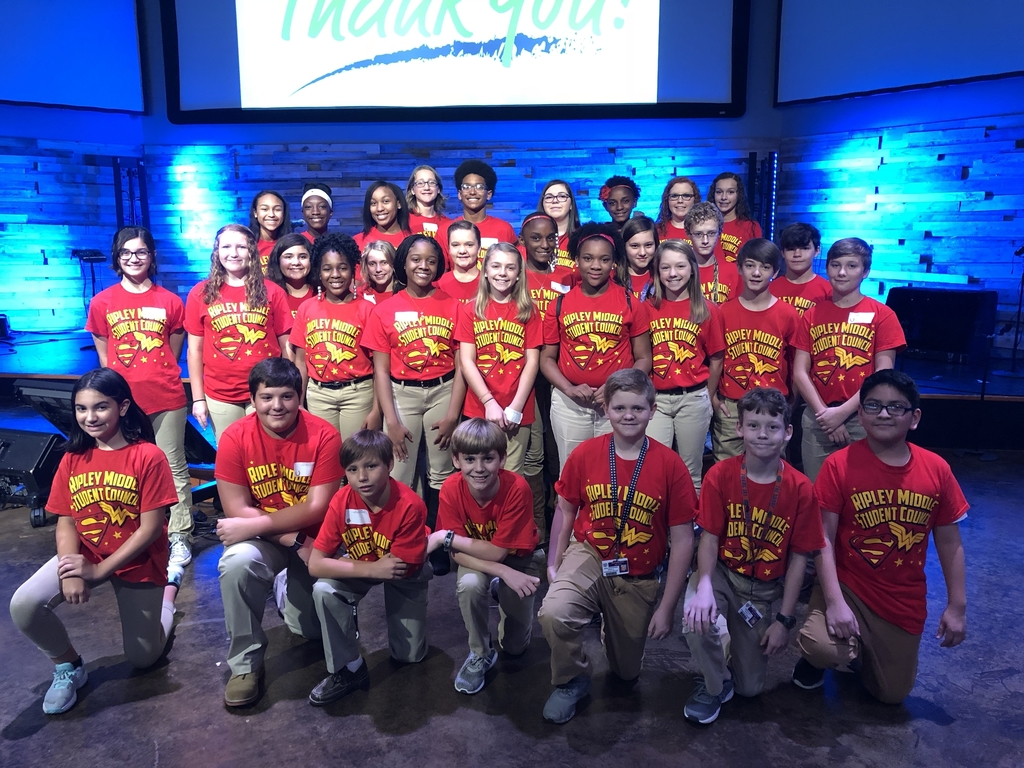 During National Custodian Appreciation Day, the AWARE Council from each high school gifted all LCS custodians with treats and a special message. From all Lauderdale County staff and students... "Thanks for all the 'EXTRA' that you 'DEW' to keep our schools safe and clean."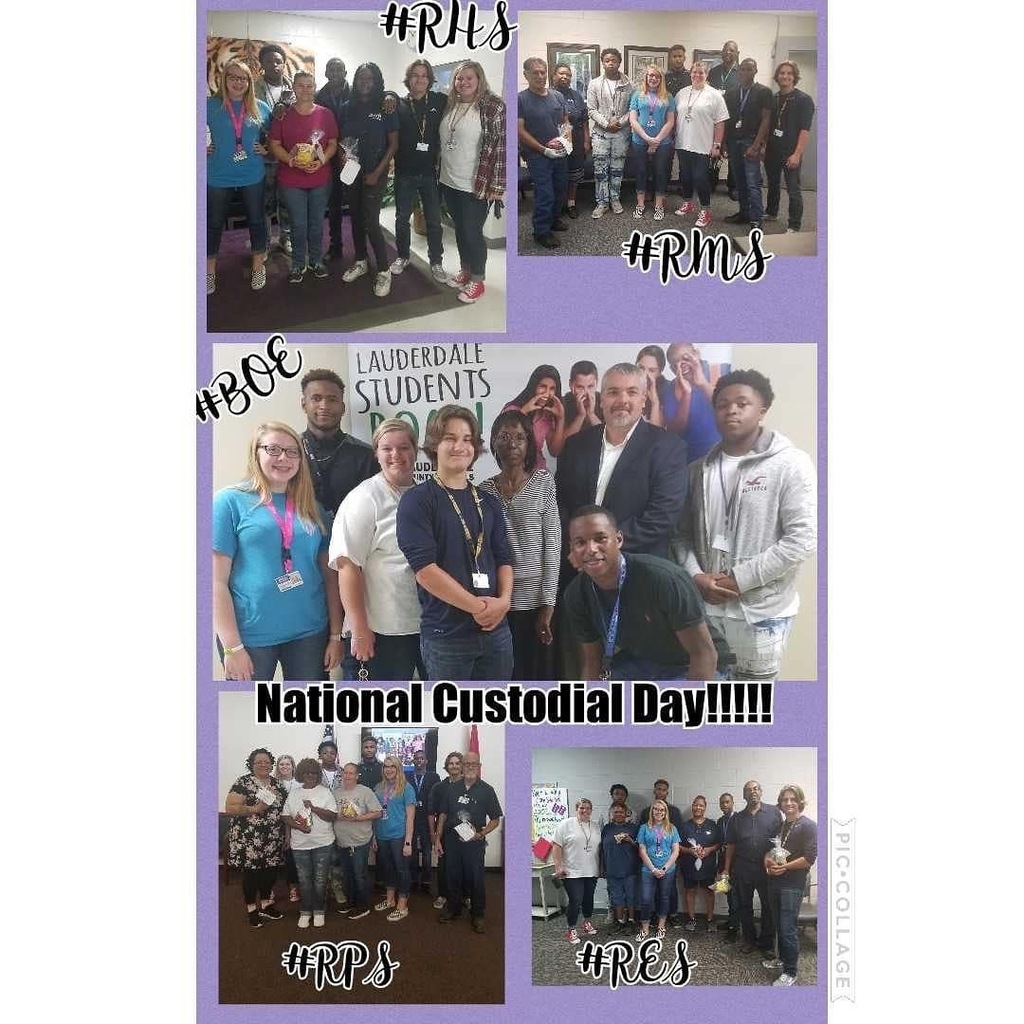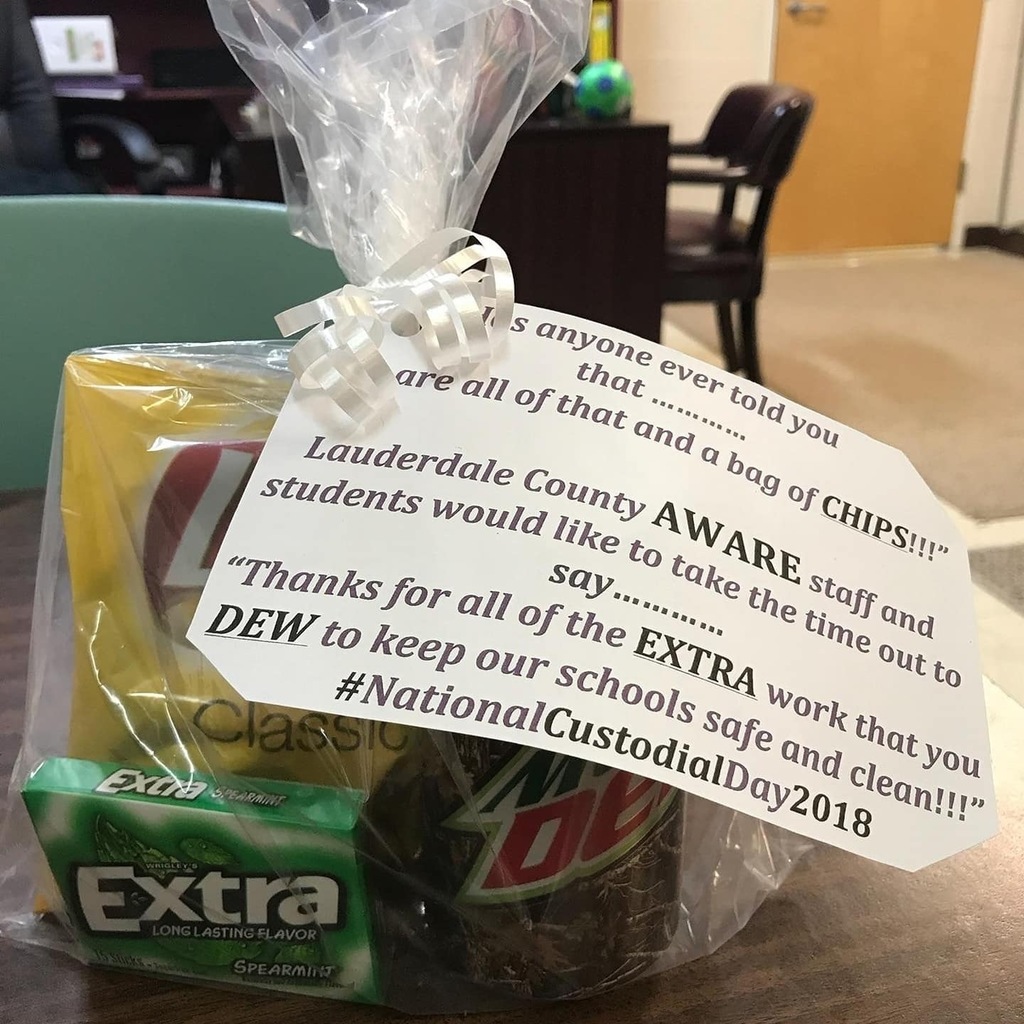 Students from Ripley Middle and Halls Junior High participated in the 8th Annual FutureStar Youth Summit at UT Martin. We are proud of these students for representing Lauderdale County Schools!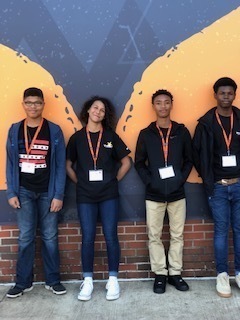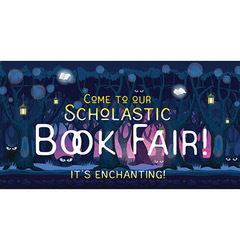 Don't miss the "Boo"ster Bash this Friday, October 26, from 6:30-8:30PM! Tickets are $5 in advance and $10 at the door.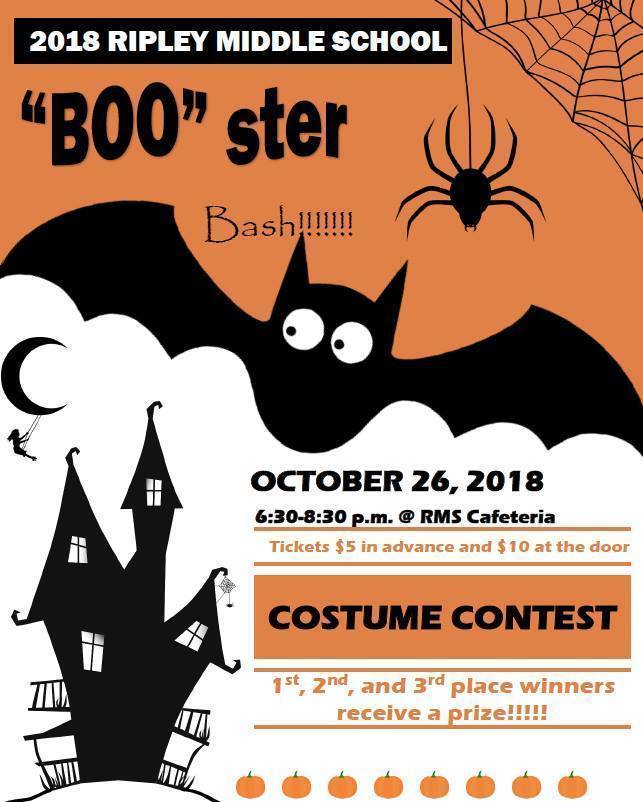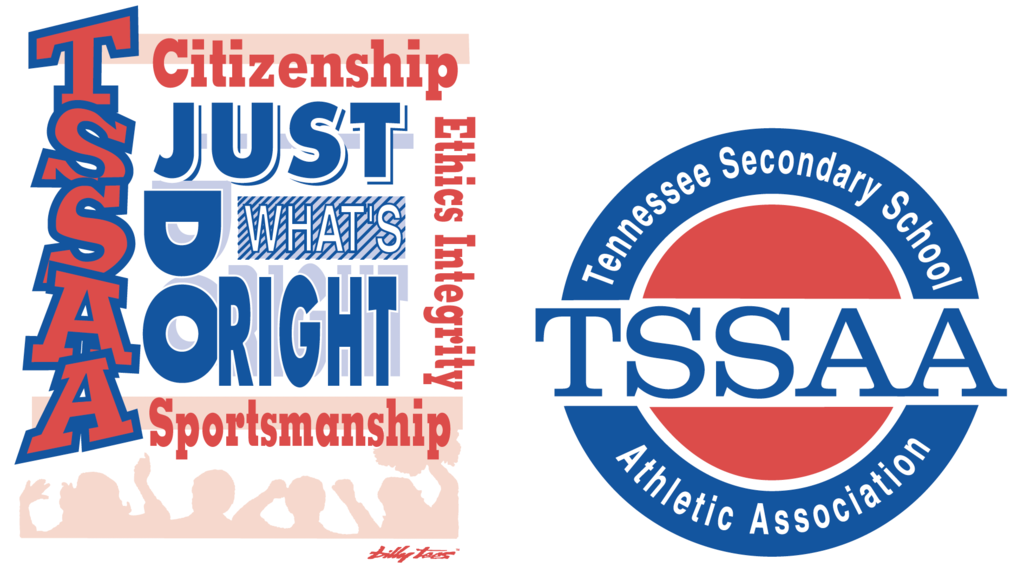 RMS' top cookie dough sellers are ready for the Memphis Grizzlies basketball game!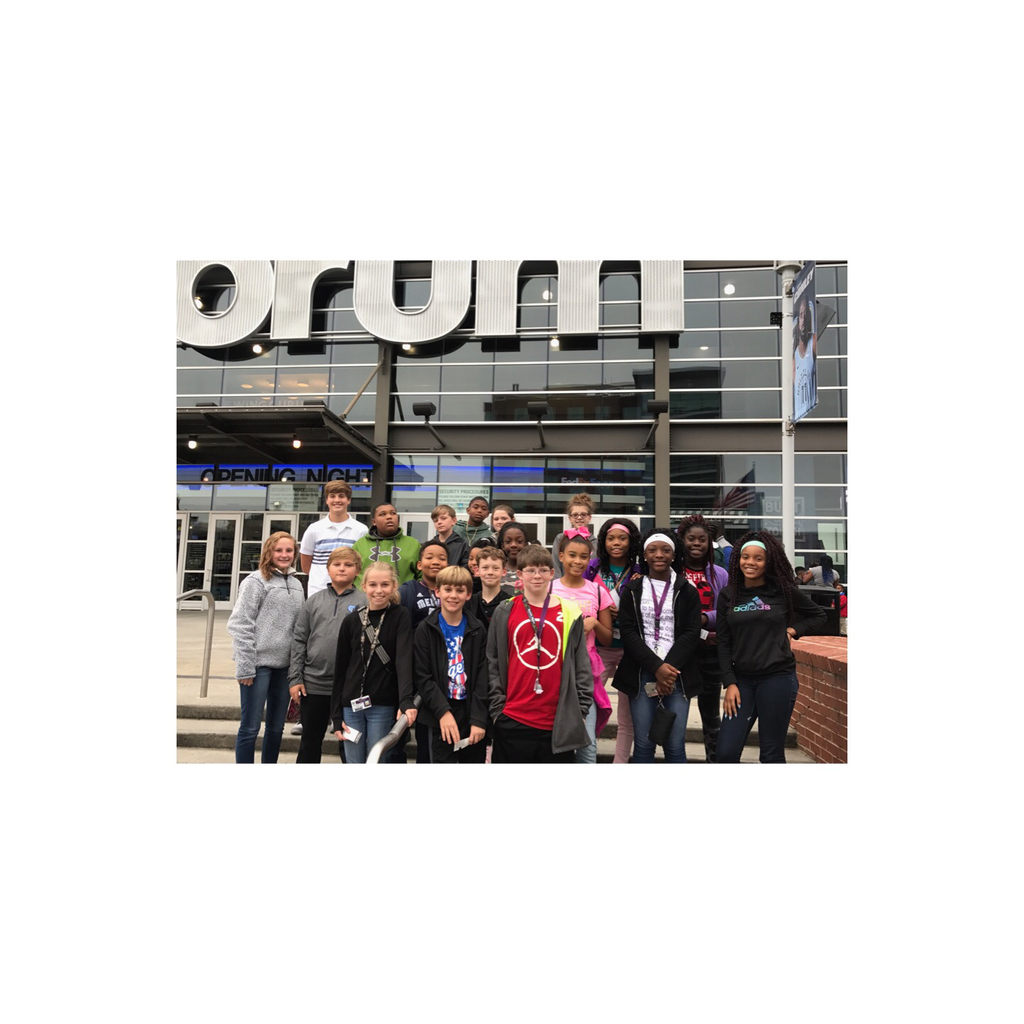 Don't miss out on FCA tomorrow! The meeting will be in the library until 4:00PM.

Tomorrow, October 4, is our ROAR Reward Day for the first grading period. Students were informed by homeroom teachers today if they qualified for the reward day. All students who have not received any discipline write ups for the first nine weeks are eligible for tomorrow's reward day. Tomorrow's reward day will involve students attending a grade level social hour with the opportunity to purchase snacks from the snack cart. These students will also have the privilege of being out of dress code tomorrow. We look forward to rewarding our students who go above and beyond to exhibit good behaviors!

There will be an interest meeting tomorrow, October 4th, at 5:00PM for 7th and 8th grade students who are interested in attend the 2019 Washington D.C. trip. For those who may not be able to attend but would still like information about the trip, please contact Ms. Laura Webb.

Students who sold 5 or fewer items during the cookie dough fundraiser were given their items this afternoon. Those who sold 6 or more will need to pick up their order from 3-5:30 this afternoon.
Please remember there will be no school on Friday, October 5, due to a staff professional development day. Also, schools will be closed for Fall break during the week of October 8. Have a safe and happy Fall break!

For tomorrow's "Purple and White Day", students may wear any combination of purple and white. Bottoms may be purple or white but these are the only non-dress code bottoms that students should wear on this day.

Cookie Dough orders may be picked up on Wednesday, October 3rd from 3-5:30PM in the RMS Cafeteria. This is the only day for distribution so please make pickup arrangements accordingly.

If you plan to order school pictures or fall sports pictures, please be sure to turn your order in by Wednesday, October 3. Orders can be turned in to homeroom teachers.

Football Homecoming begins on Monday with "Jersey Day". Students may wear any sports team jersey OR t-shirt to school. Students must still wear dress code bottoms.

6th grade students in Mrs. Gitchell and Mrs. White's Science classes have been studying energy transformations. Pictured are students Collin O. and Toni M. with a class solar panel. Students at RMS are preparing for Common Assessments which begin this Thursday.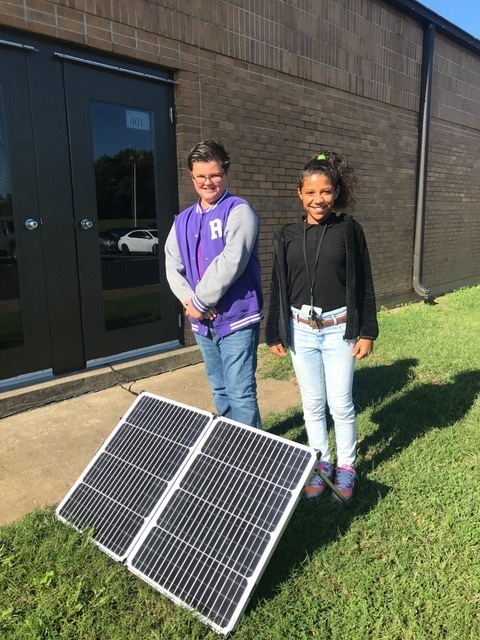 CA Testing Schedule Sept. 27: ELA Part 1 and Social Studies Sept. 28: ELA Part 2 and ELA Writing Oct. 1: Math Part 1 and Science Oct. 2: Math Part 2 Testing will be each morning from 8:00AM-11:00AM. We encourage our students to arrive on time and prepared to do their best!