Students in Ms Craig's class used a drill and bottle tops to create rims for their mousetrap car wheels.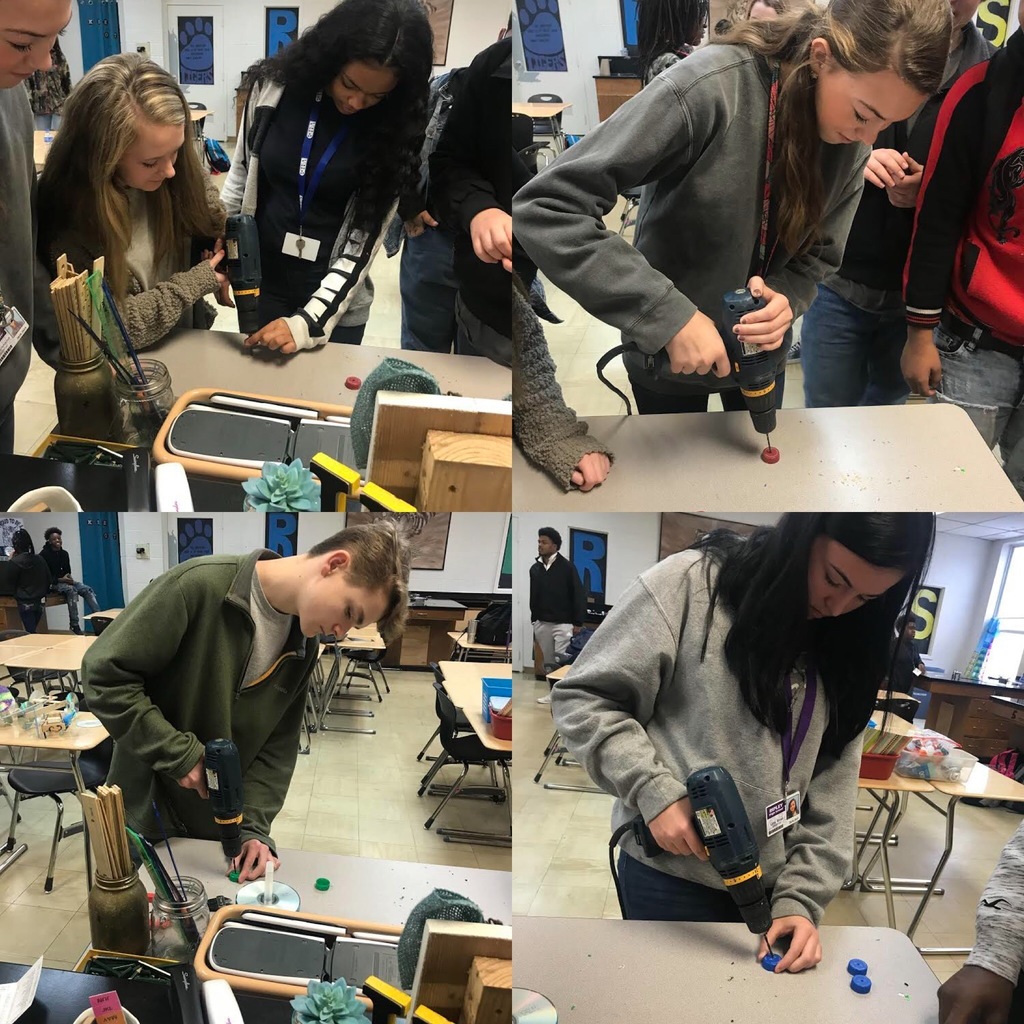 Mrs. Graham's General Music students performed Christmas songs today for the office staff.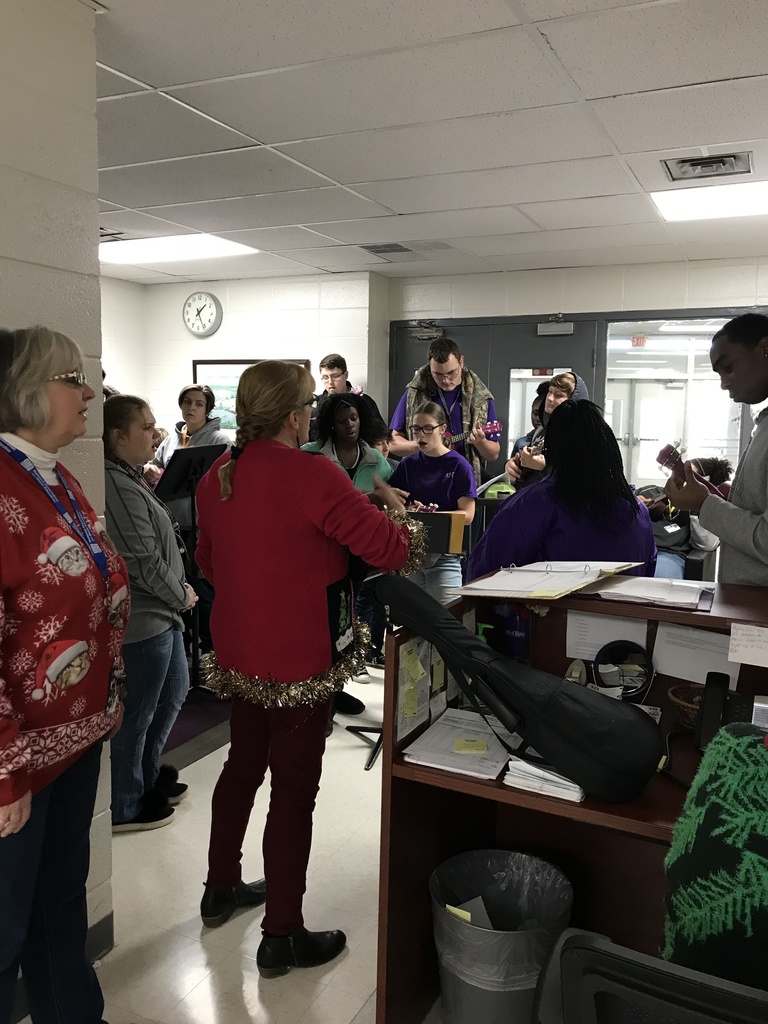 The Fort Prudhomme Chapter, NSDAR, honored the nominees for Daughters of the American Revolution's Good Citizen Award. Students from Halls High School and Ripley High School were treated to lunch and were presented certificates in recognition of their qualities of Dependability, Leadership, Service, and Patriotism. Pictured with DAR members Janice Craig-Koone, Regent, and Libba Burns, Superintendent Shawn Kimble, Ripley High School principal Stephen Byrd and counselor, Kim Kelley, and Halls High School principal Suzanne Keefe and counselor Shelley Smith are: from Halls High School, Jacob, Hayden, and Jaylan; and from Ripley HIgh School, Jamesha, Seth, Lily Kate, Devrajsinh, Sam, Jalen, Austin, Brian, and Elysia.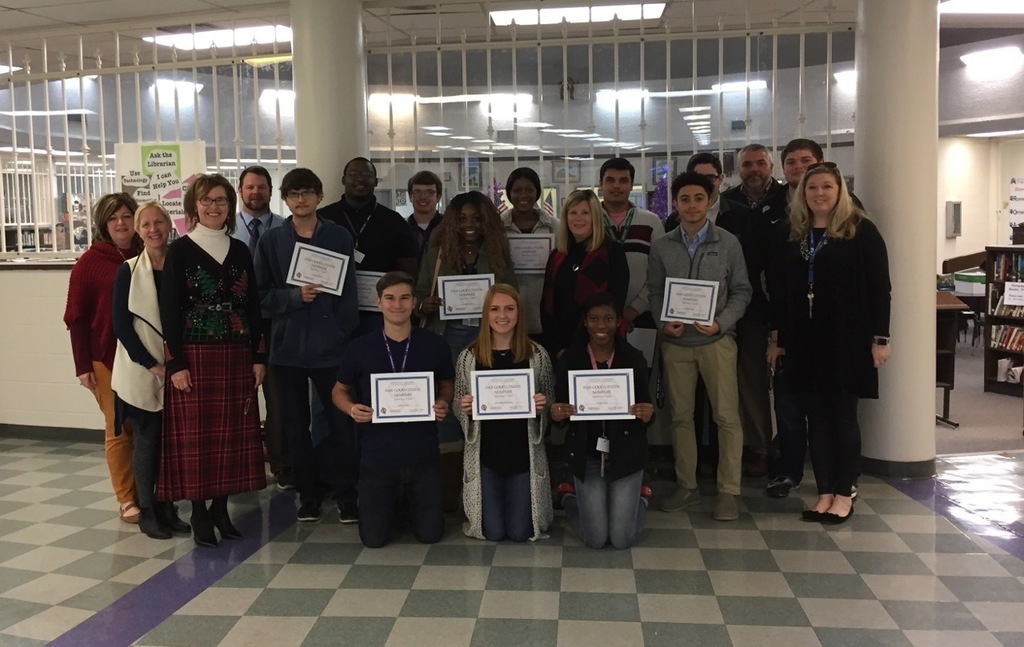 As part of discussions about the work world students were practicing soft skills such as team work, problem solving, time management, flexibility, listening skills, and communication.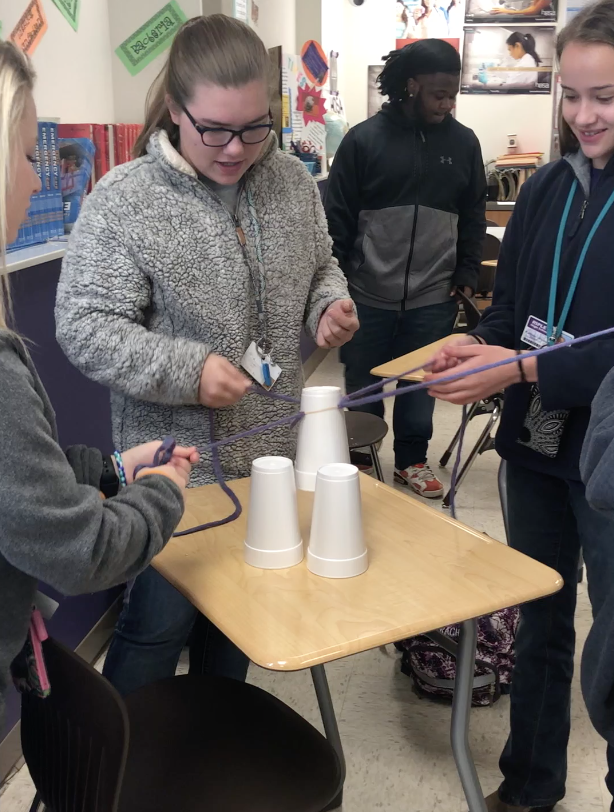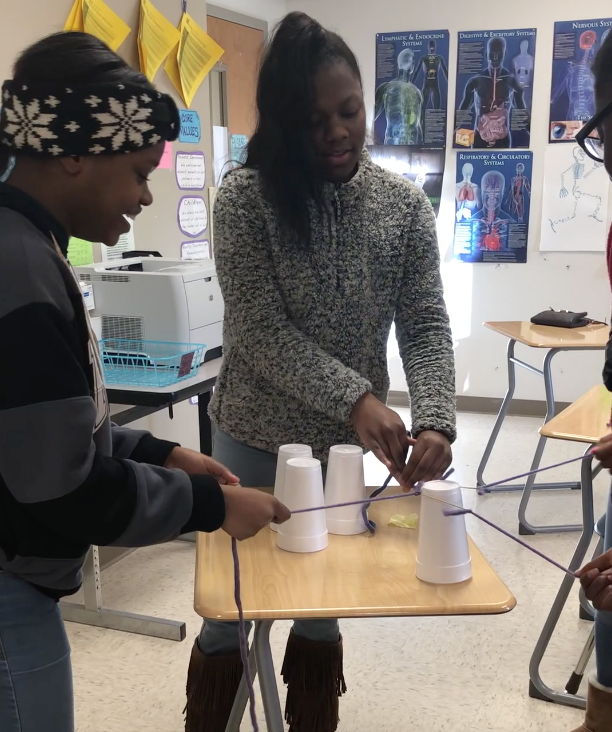 RHS & HHS Choir and RHS Band gave an amazing performance last night at the concert at First Baptist Church.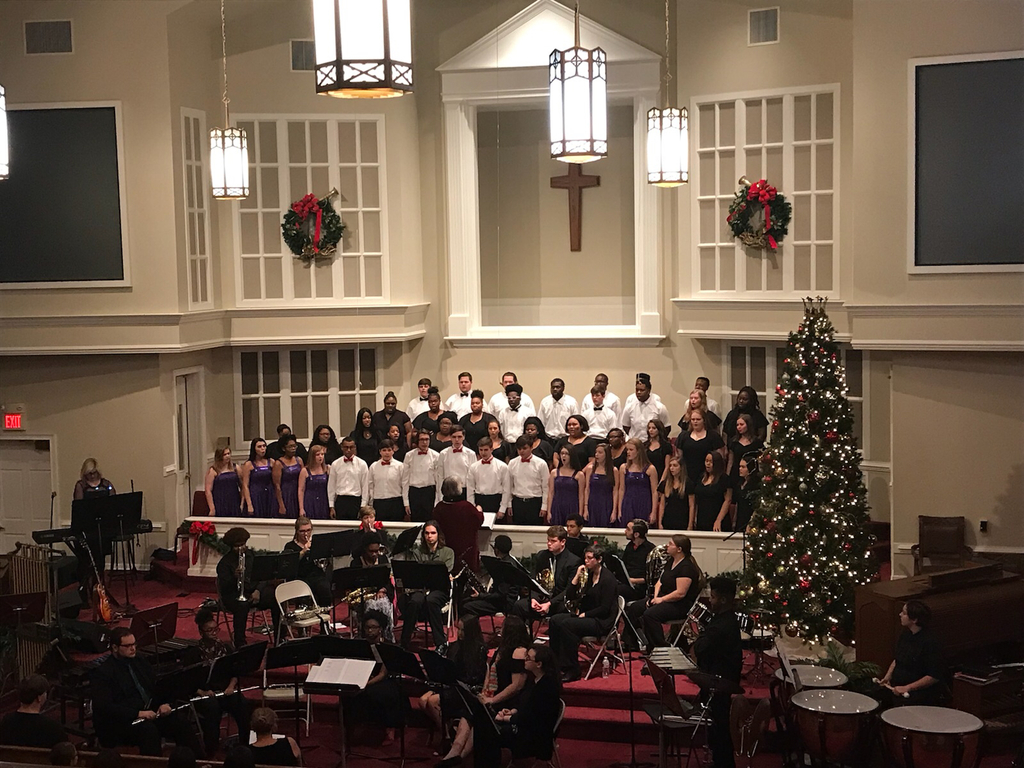 As part of our advisory curriculum, teachers and students held mock job interviews in advisory today. Student were asked to dress professionally for the interviews.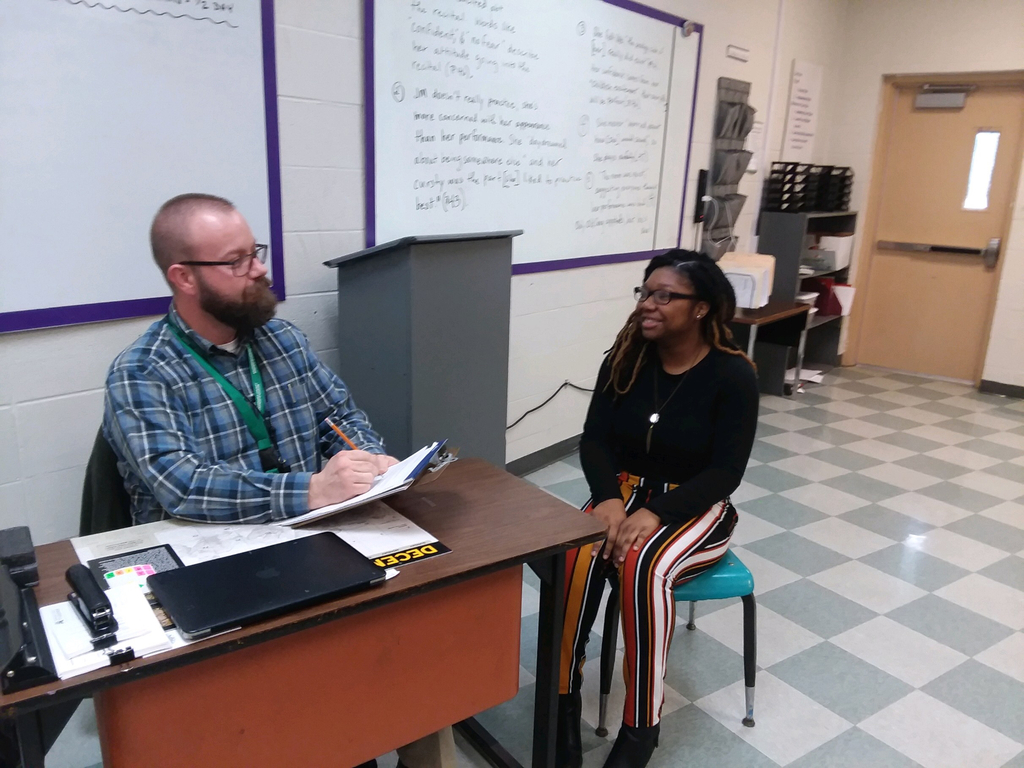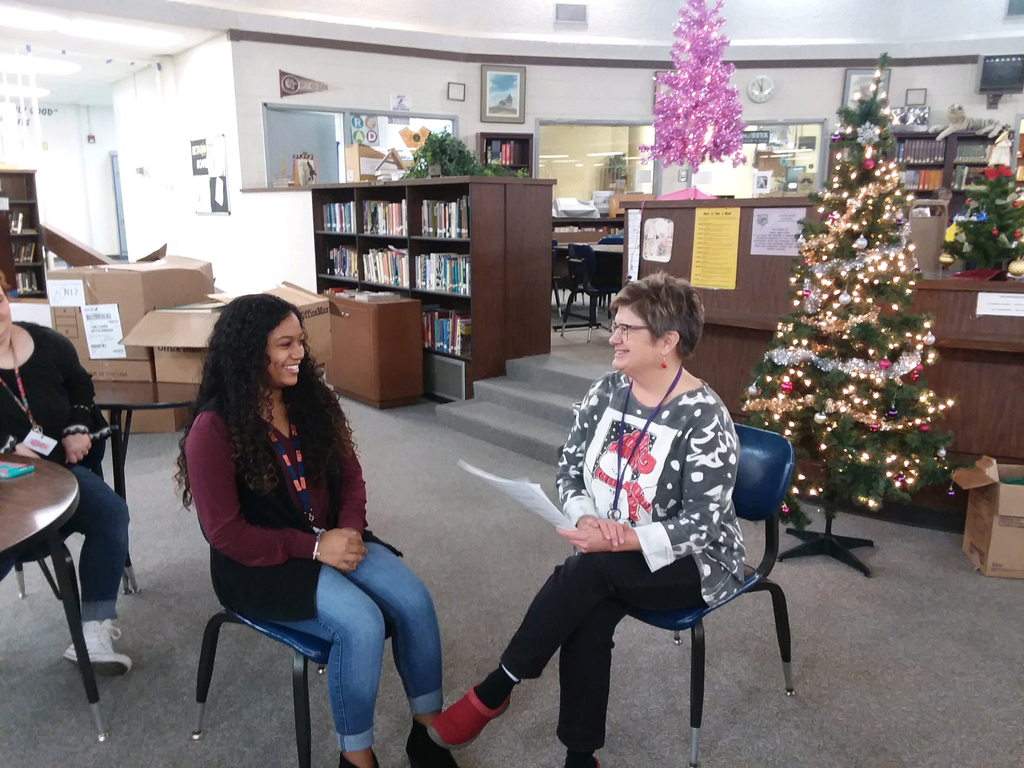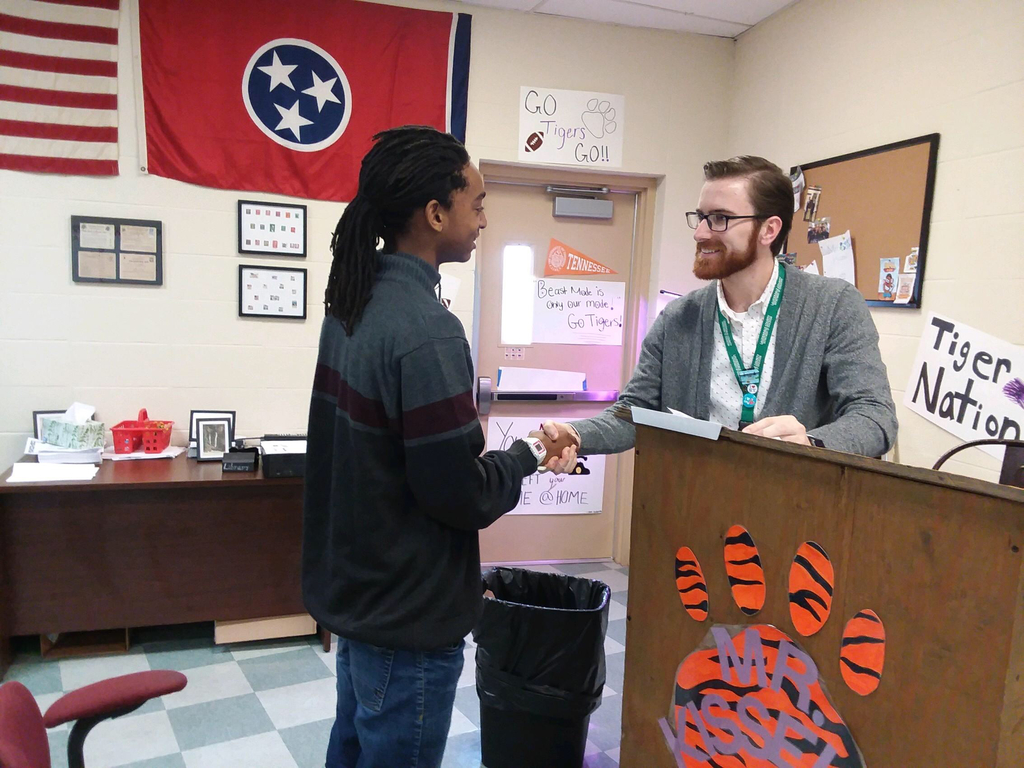 Alright won a ticket to the Grizzlies game for ROARing in her math class.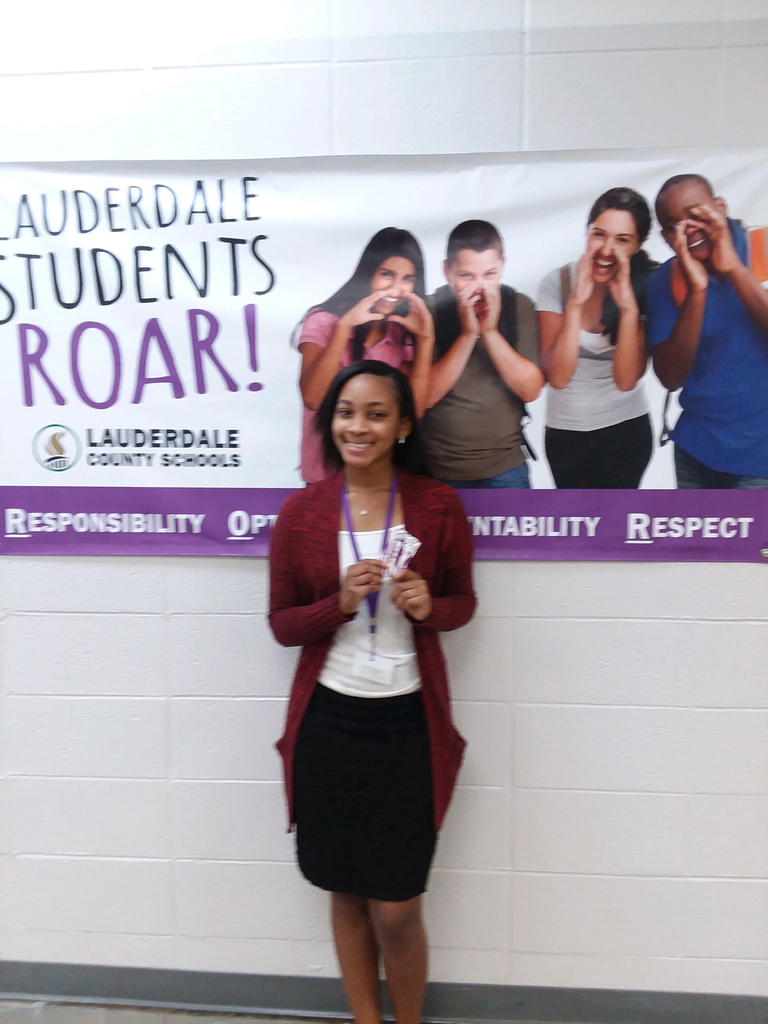 Thanks to our local choirs for performing at the open house just prior to the December School Board meeting. 3rd grade student from RES put on a great show. They were followed by our high school choir with students representing both RHS and HHS. What a great event!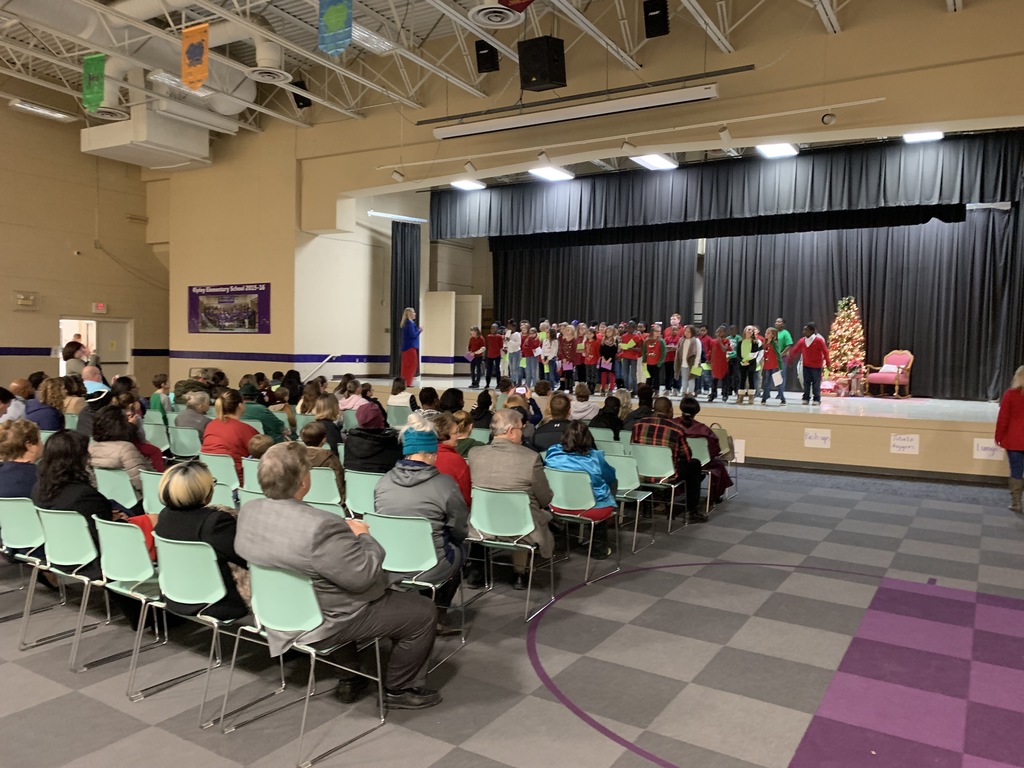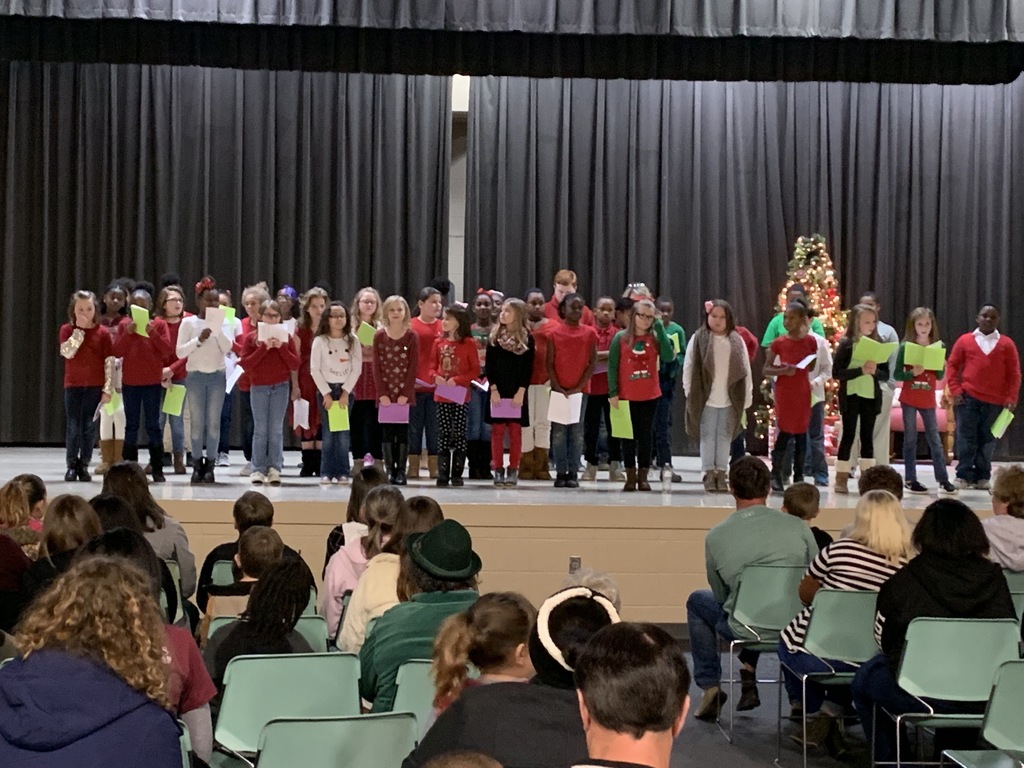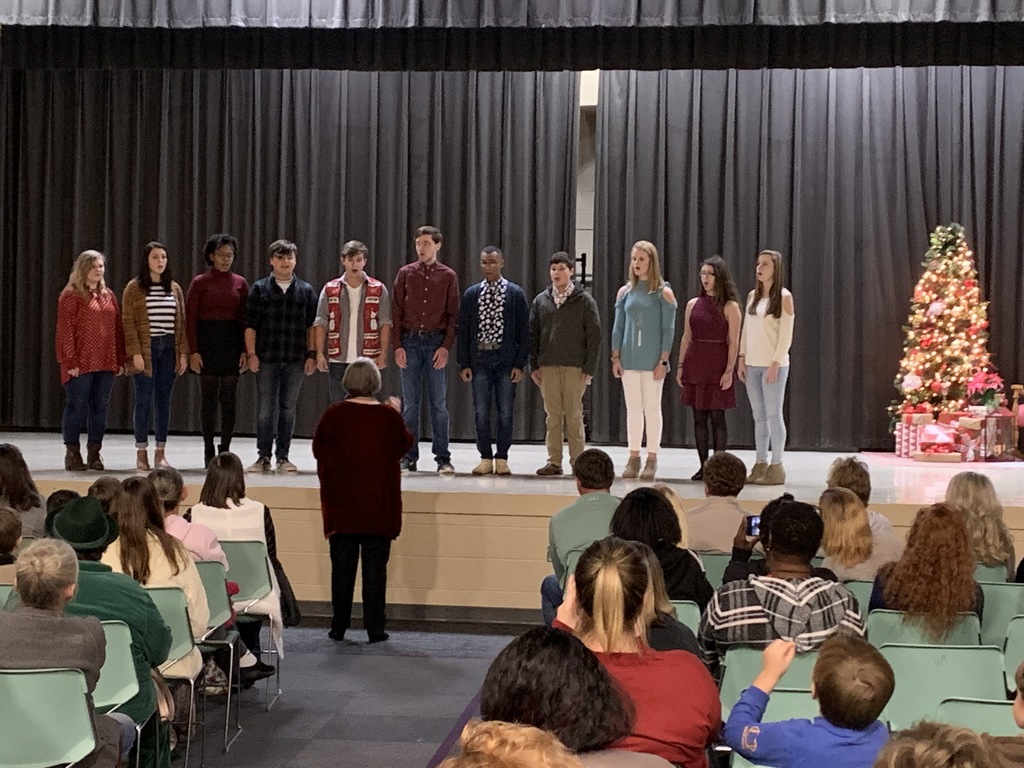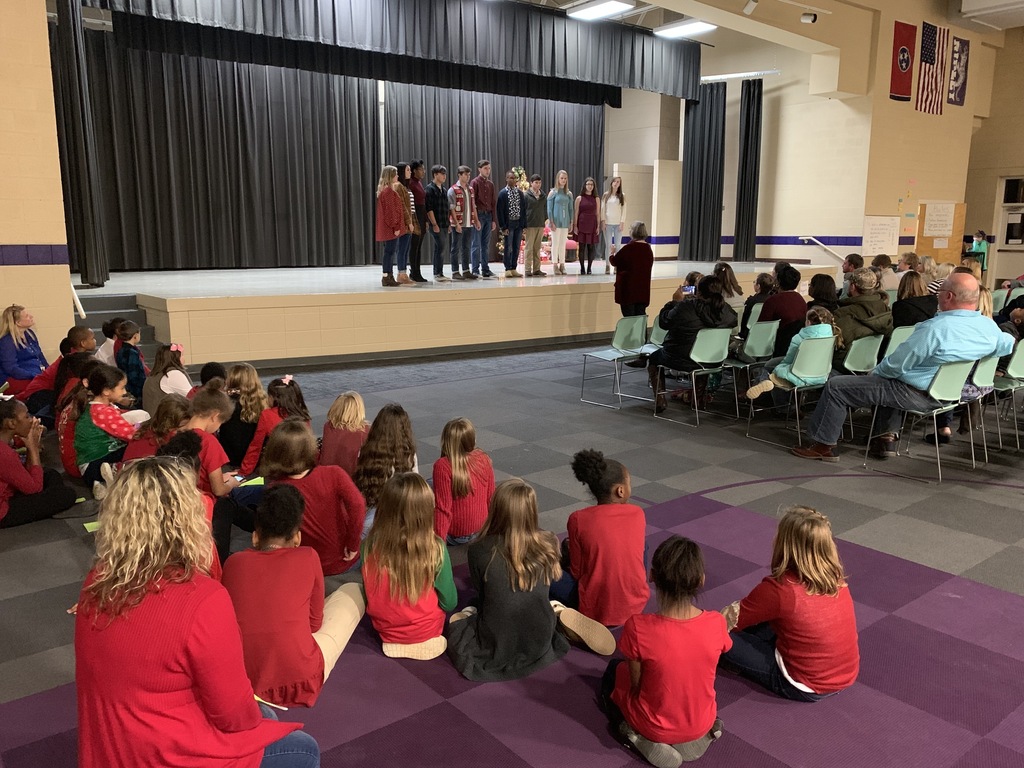 Mr. Harmon's 3D class just finished cubistic self portraits from card board. They did a great job!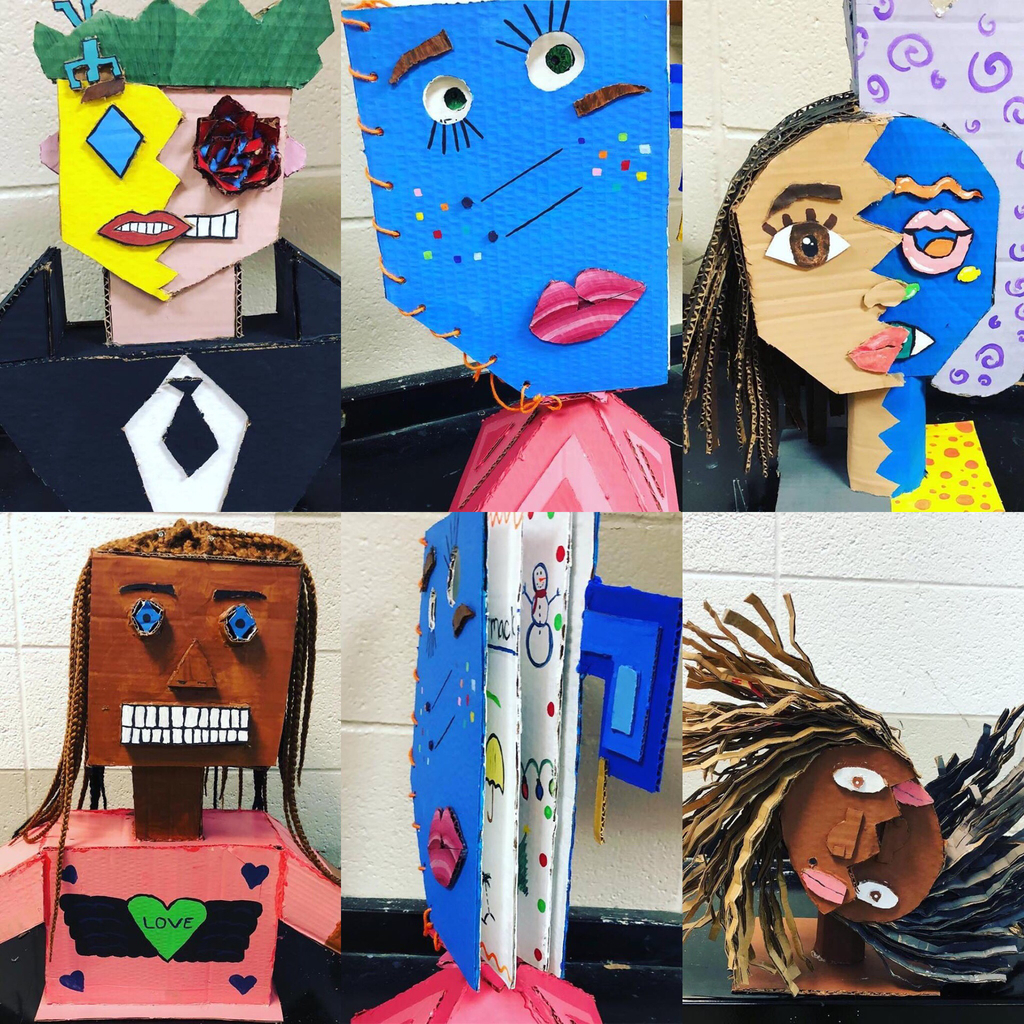 Mrs. Griffey's Dance classes have a great performance at last night's dance recital!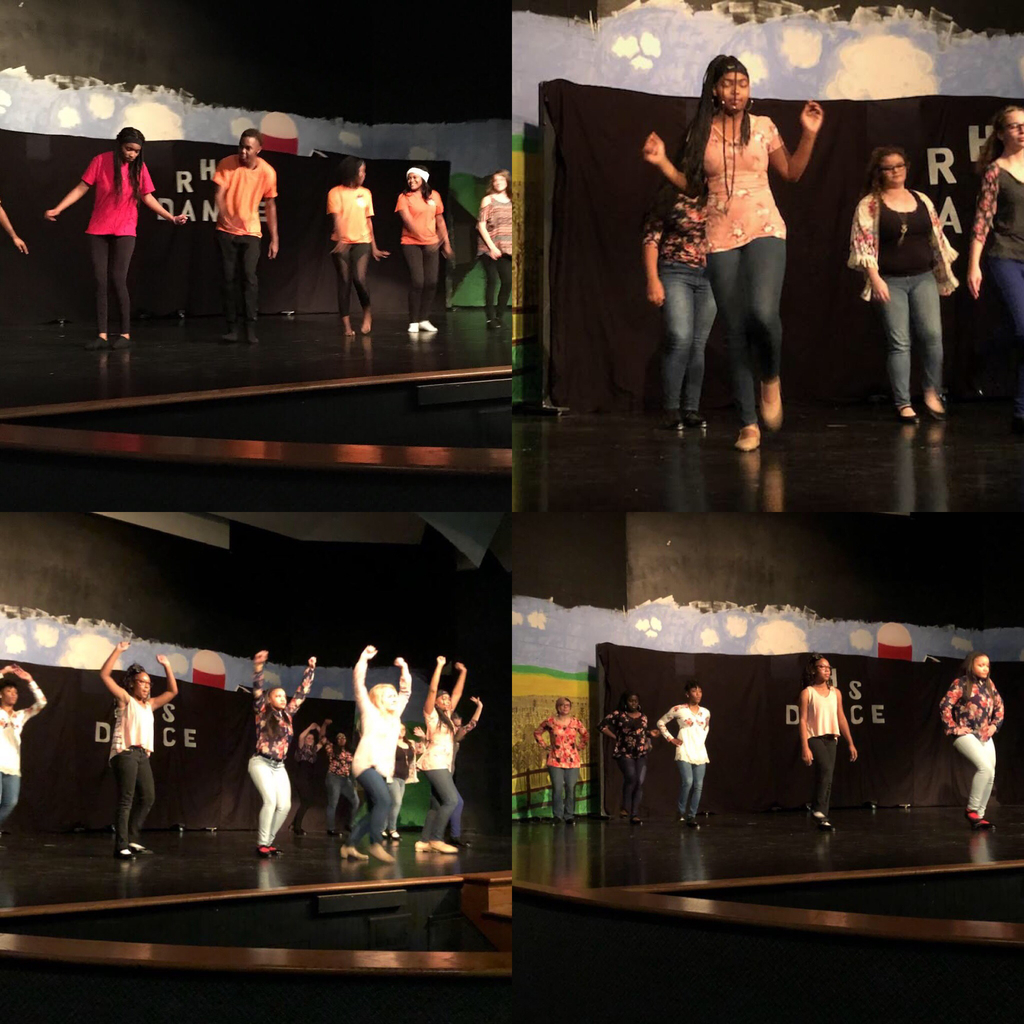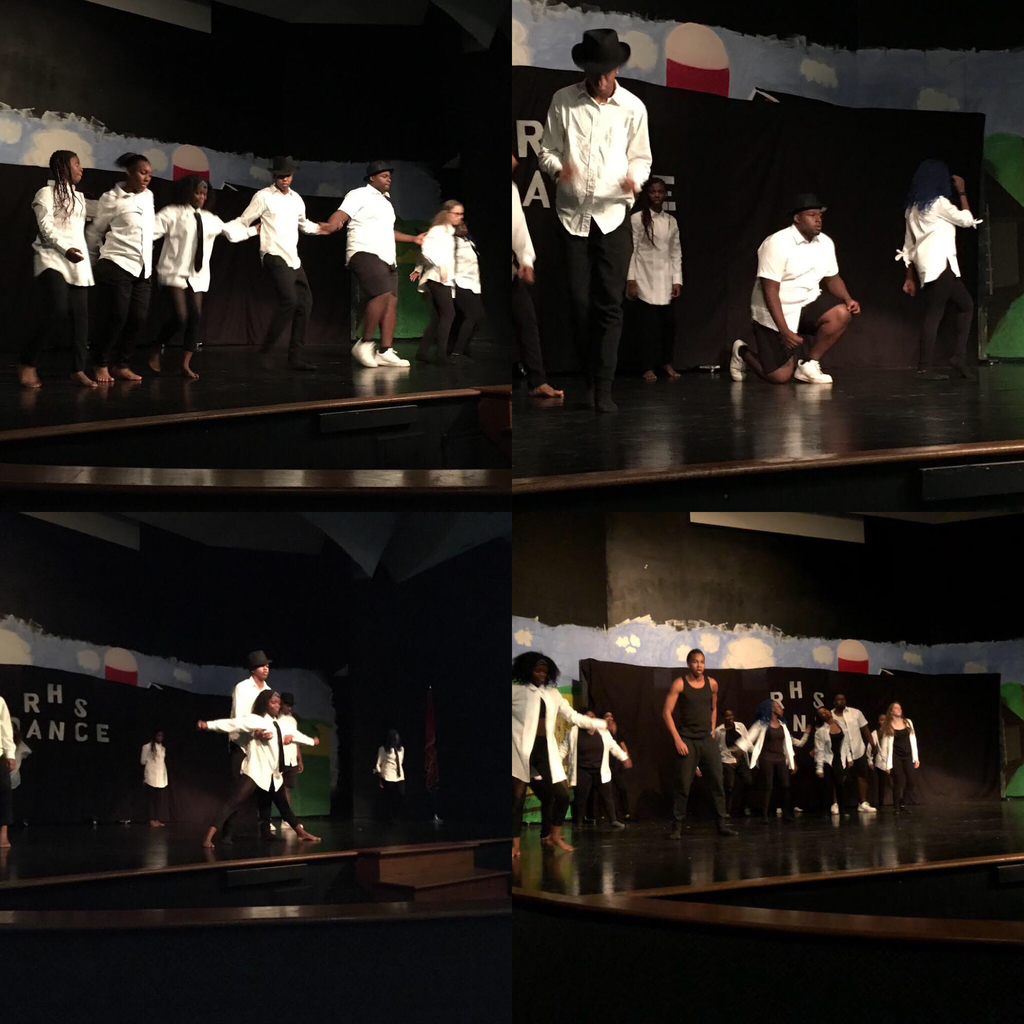 Mrs. Beavers' students created models of the urinary system to make urine. They then used coffee filters and coffee to visualize how the kidneys filter out waste, creating urine.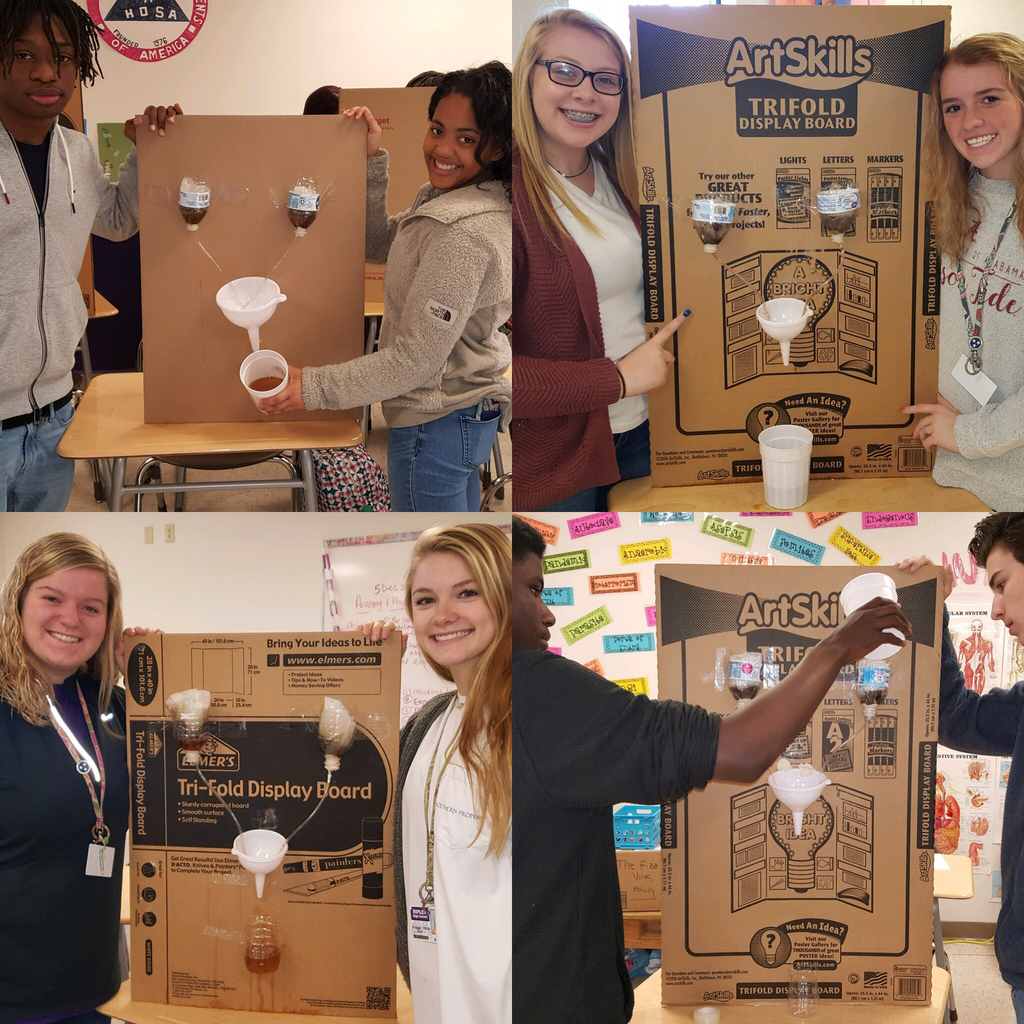 Ripley FFA Alumni is hosting Trivia Night January 31st. Doors open at 5:30, trivia starts at 6:15. See flyer for more details.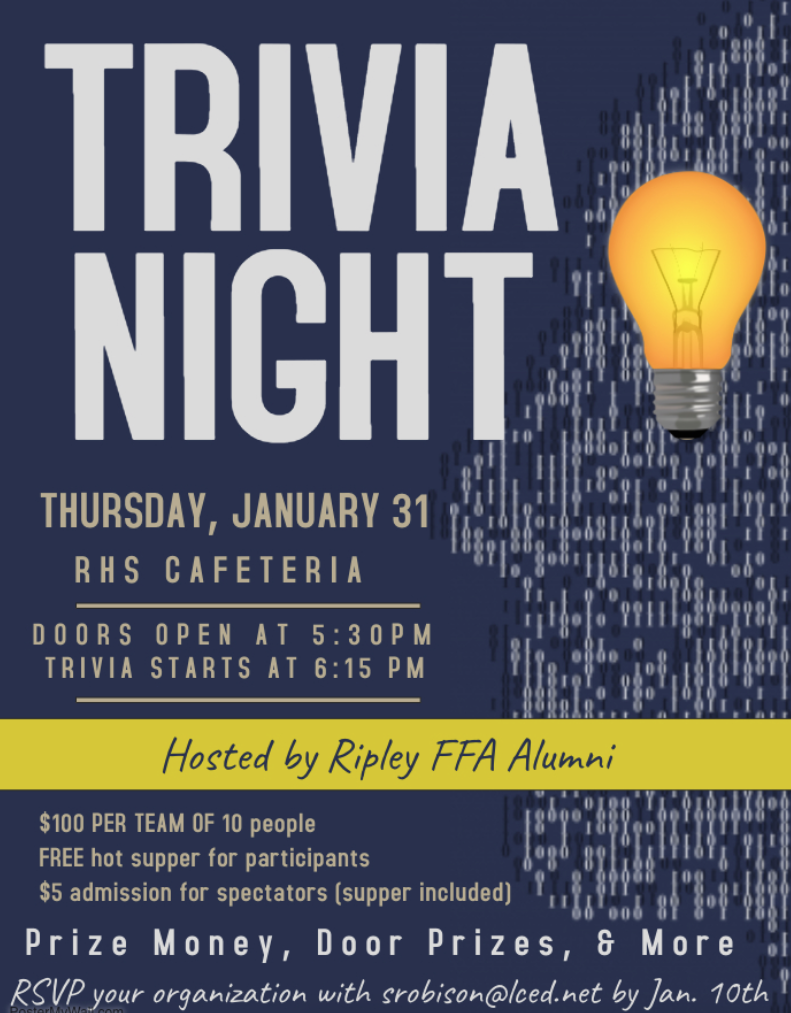 AWARE Student Ambassador that attended the International Bullying Prevention Conference, presented to the Rotary Club in Halls and Gates. They spoke about the conference they attended in San Diego and the AWARE program in Lauderdale County.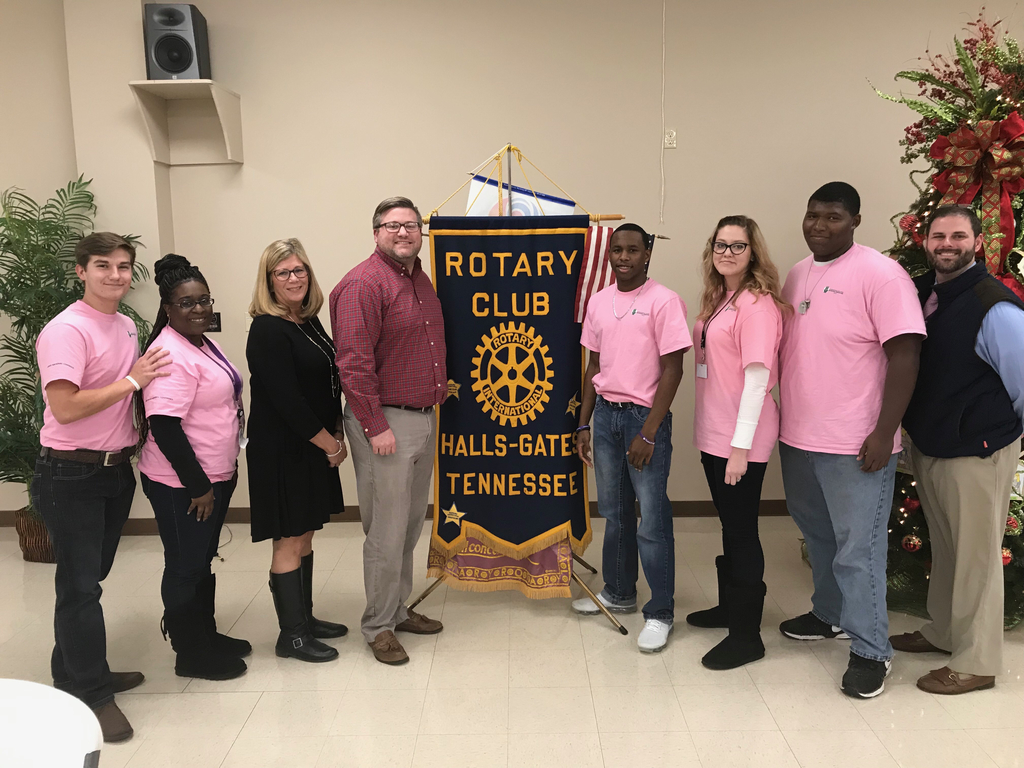 There will be an informational meeting about the Washington D.C./ New York trip tomorrow, December 4th. See flyer for details.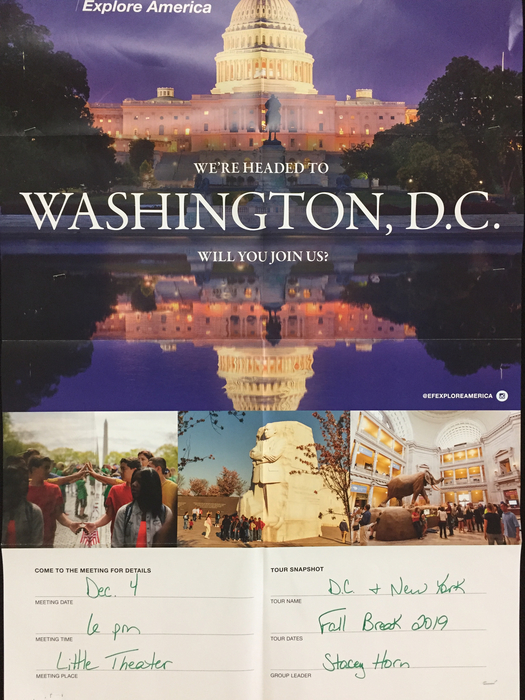 RHS Students from JROTC, Band, FFA, and Miss Ripley participated in the Ripley Christmas Parade.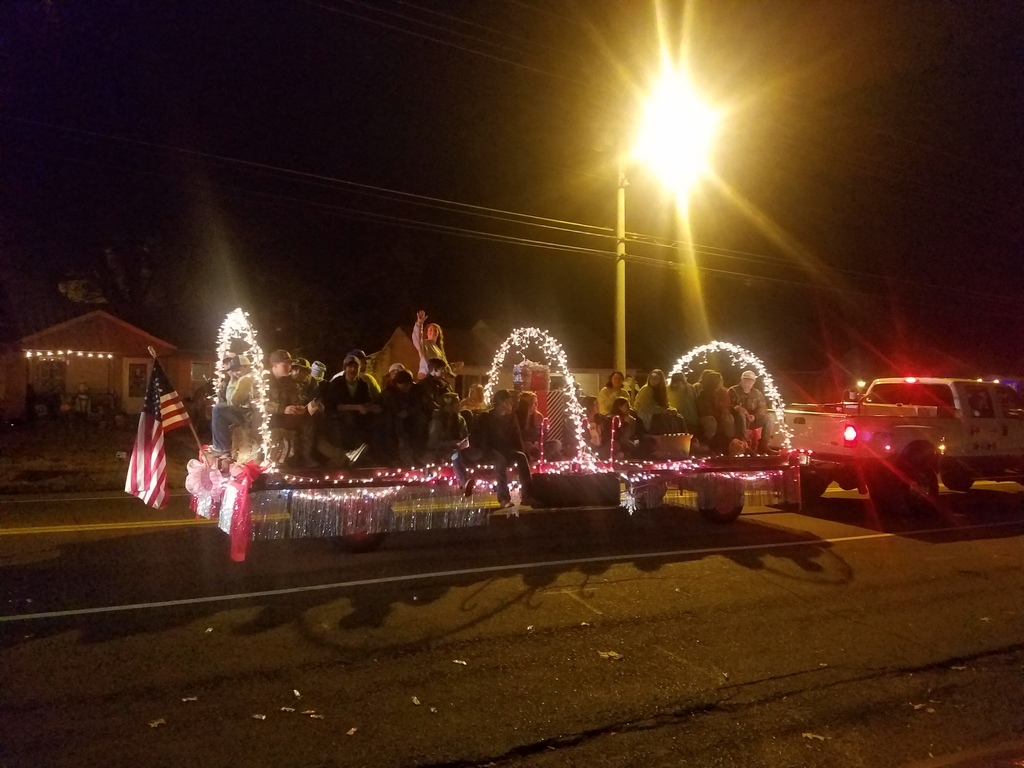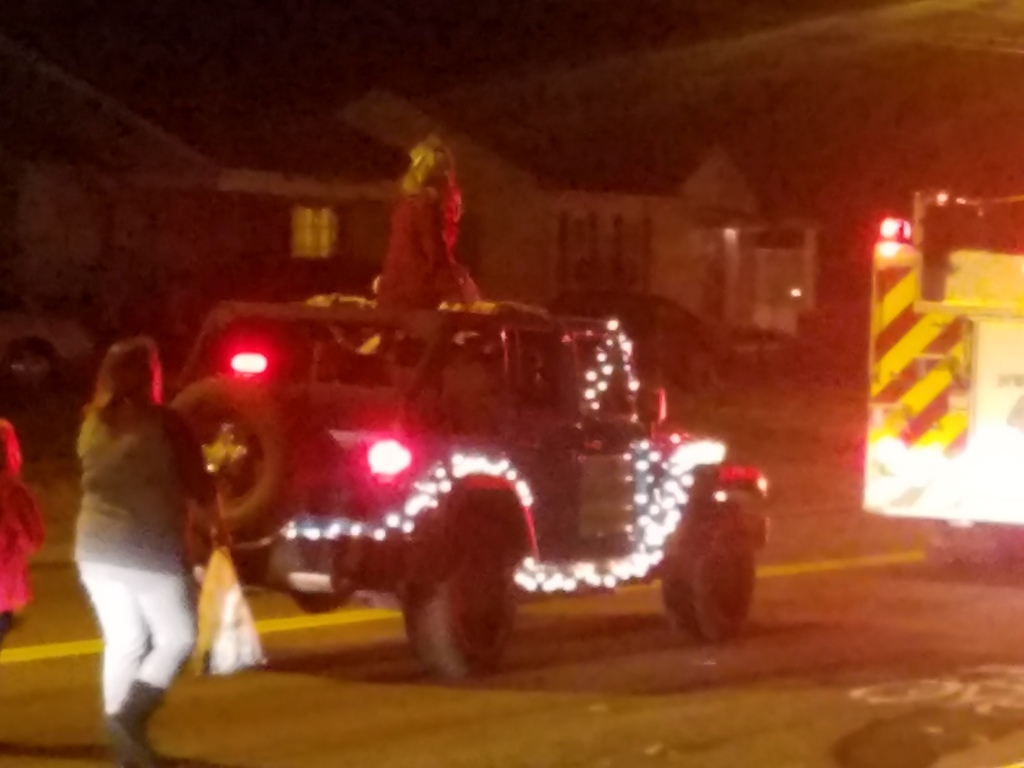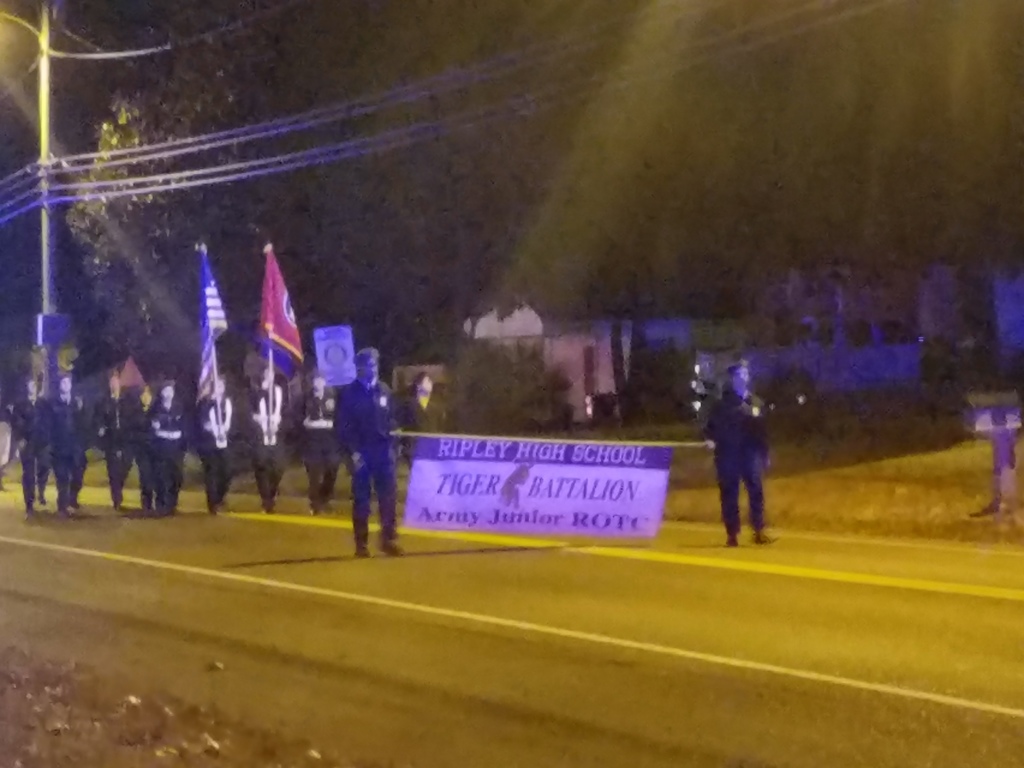 Football and Cheer banquet will be December 11th at 6 pm. Tickets for the banquet are $10 each and should be purchased from Mrs. Ginger Hearn by December 7th.
Dekylan, Trinady, Pernisha, and Tyler were caught roaring this week.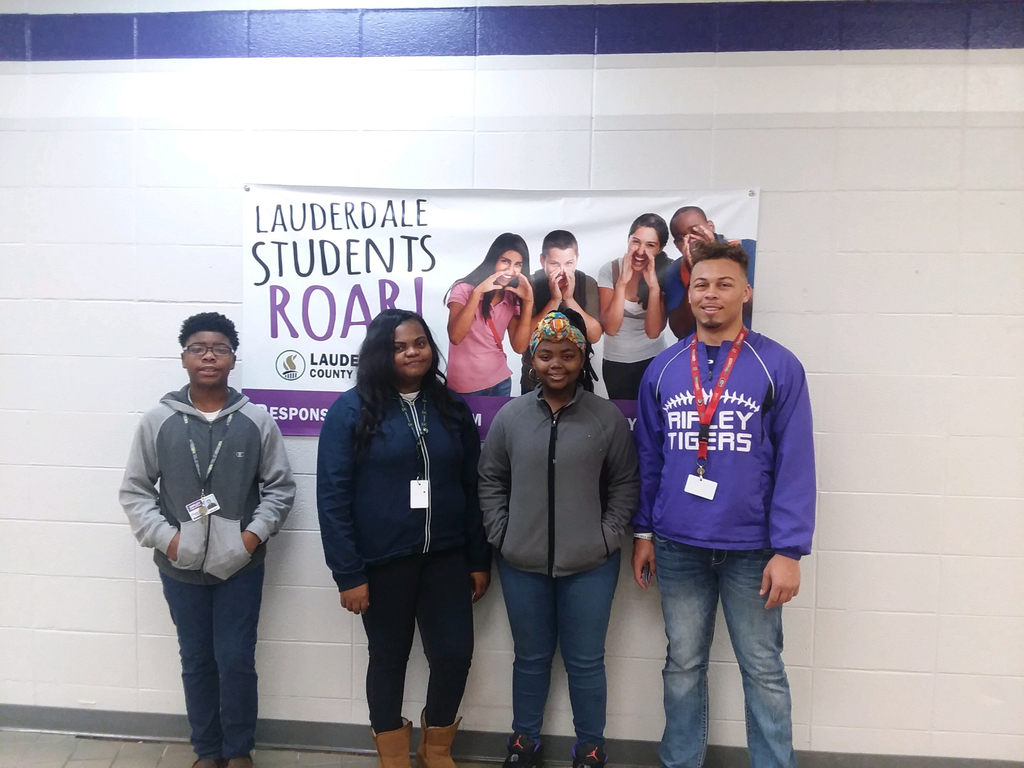 Beta club has decorated a Christmas tree for the Festival of trees. Stop by and vote for our tree!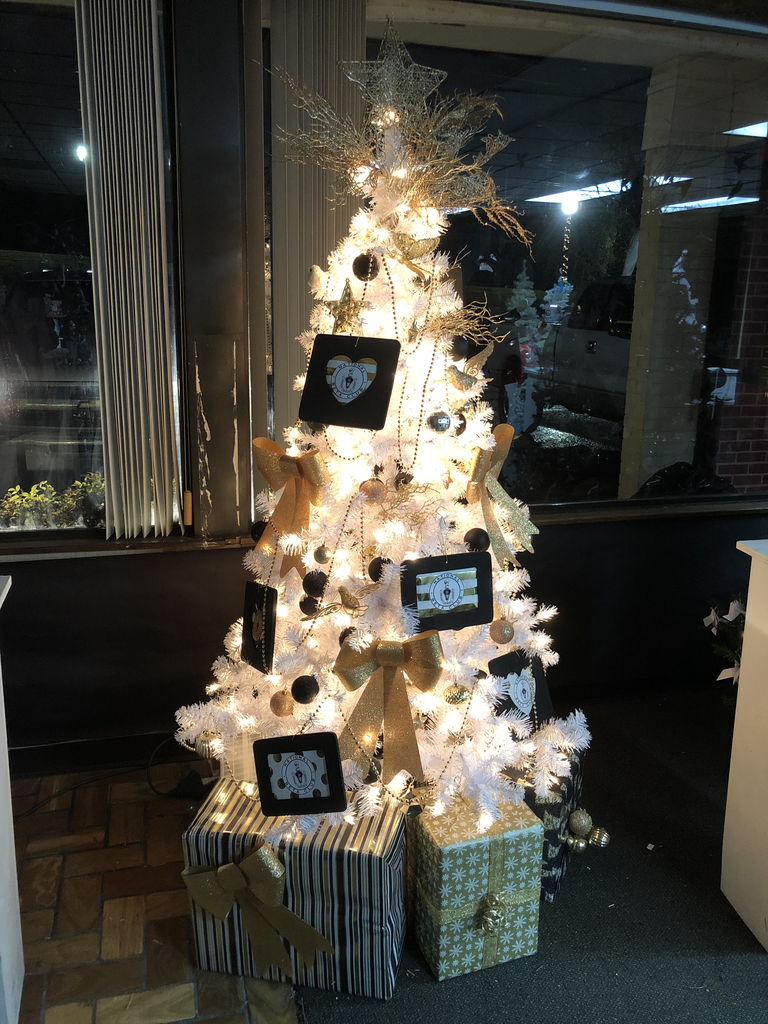 Students enrolled in DE TCAT courses toured Marvin Windows and Doors today. Those on the tour watched a presentation about Marvin Windows and what traits are looked for in employees. They also toured the facilities to see what takes place day to day.
EOC Testing Schedule for RHS: English II - Nov 26 & 27 Geometry - Nov 28 & 29 Algebra II - Nov 30 & Dec 3 US History - Dec 4 Make Up Testing Dec 4-14 Science Common Assessment Nov 30 Please ensure your student arrives on time for these tests.