Landon McBroom, 8th grader at Halls Junior High, attended the Alzheimer's Association Tennessee Chapter's annual Day on The Hill. This year Alzheimer's Advocates from across the state met with legislators to discuss the Colonel Thomas G. Bowden Memorial Act which would create a three-year pilot program aimed at providing free or reduced cost home and community-based services to Tennesseans living with Alzheimer's. After meeting with The Alzheimer's association Program directors, Landon headed out to meet with his State Representative, Chris Hurt. Landon, along with fellow local Advocate and Tennessee State Longest Day Board Member, Amy Gammel, explained the benefits of The Colonel Thomas G. Bowden Memorial Act and urged the Representative to get behind their cause. Next, they were off to The Day on the Hill luncheon where Musician Jacob Rice gave a preview of his new song, "I will Remember" and talked about the struggles his family has endured since his own grandmother was diagnosed with Alzheimer's. After the luncheon , they met with Senator Ed Jackson who agreed to Co-Sponsor the legislation during Landon's last visit to the capital in 2020 before the Covid pandemic. Senator Jackson has agreed to Co-Sponsor the legislation once again. Landon has been Advocating for The Alzheimer's Association for several years now and plans to continue to raise awareness. He and Amy are planning to host many fundraisers throughout this year and for years to come.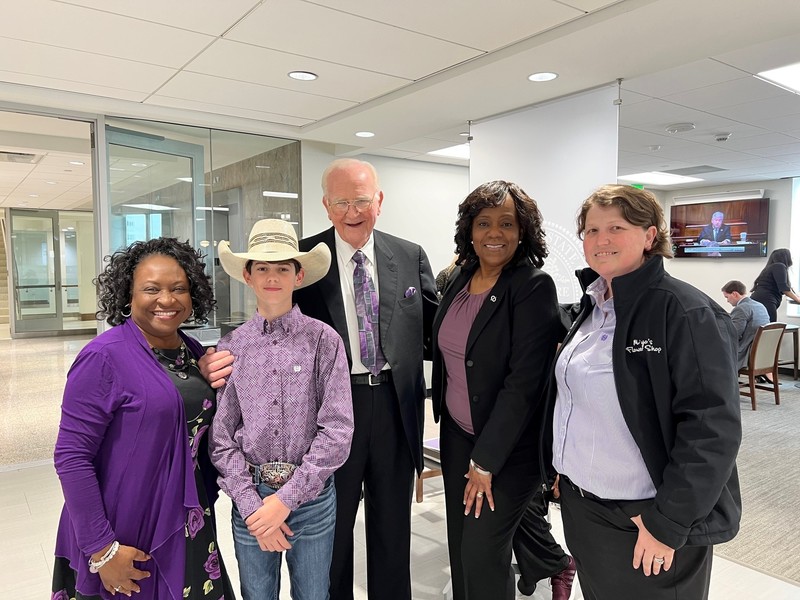 Harlyn Hardin, TN Program Director, Landon McBroom, Advocacy Team, William (Brother Billy) Elder, Greta Brown, Manager of Programs and Education, Amy Gammel, Advocacy Team and TN State Longest Day Board Member.
Landon with Senator Ed Jackson, Co-Sponsor of the legislation.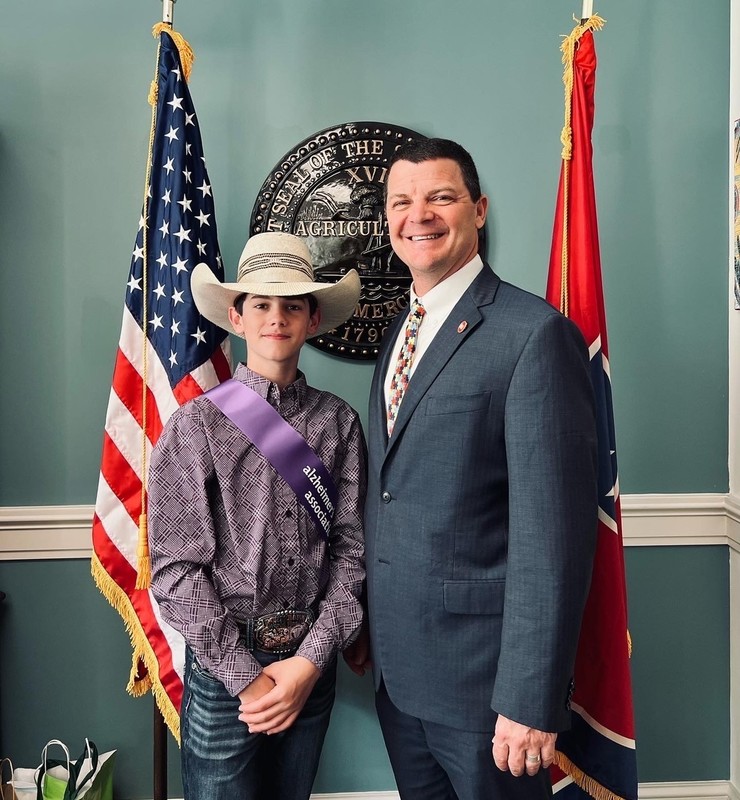 Landon with Tennessee State Representative Chris Hurt.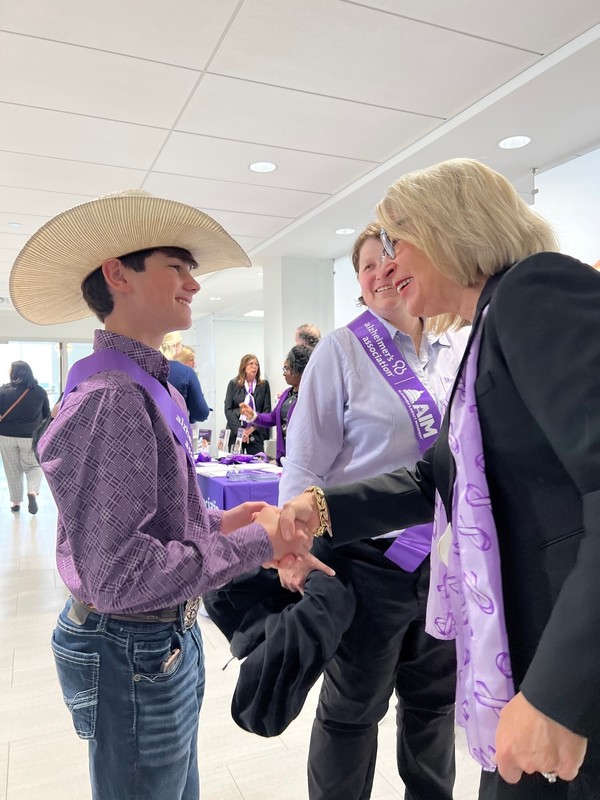 Landon and Amy with Barbara Bowden, widow of Col. Thomas G. Bowden for whom the legislation is named.